While gold and silver have long been the go-to wedding metallic, rose gold has become a great option and there are so many beautiful rose gold wedding inspiration ideas. Rose gold is a softer shade and adds a romantic and feminine touch to the wedding. It is perfect for an accessory (think shoes, jewelry, bouquet or boutonniere ribbon) or as part of the overall wedding color palette. You can try mixing rose gold with lighter muted colors, such as blush or gray, but it also works with deeper colors such as navy or marsala. Rose gold is beautiful as the only metallic, but also pairs well with either gold or silver accents. We love working with clients in the DC area to plan their wedding, including thinking about the overall design and style. Today we are sharing 10 of our favorite ways to incorporate rose gold wedding inspiration:
1) Bridal/Bridesmaid Bouquet – rose gold ribbon treatment adds a feminine touch to your flowers.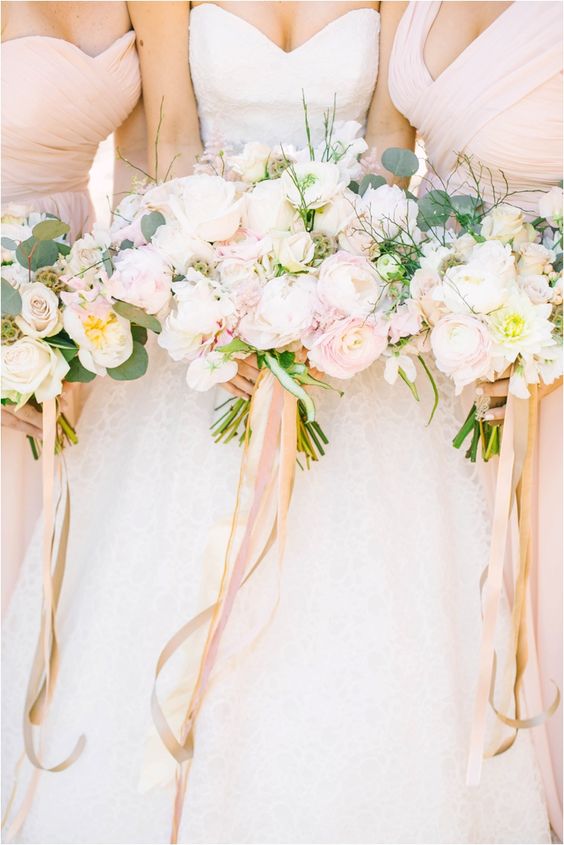 2) Bridesmaid dresses – sparkly bridesmaid dresses are still super popular, and rose gold is a beautiful option to consider.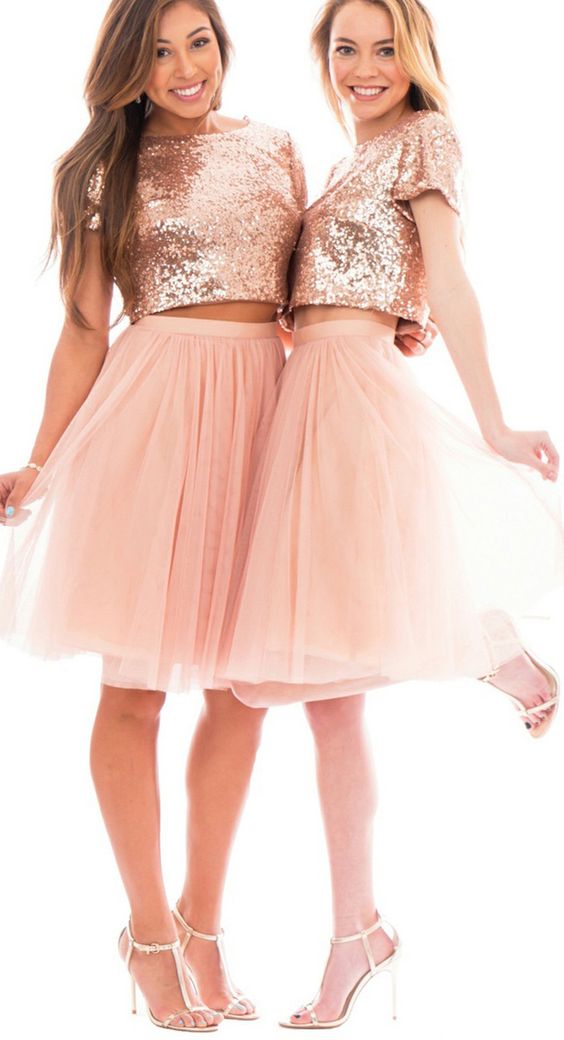 3) Bridal Shoes – rose gold shoes are designed to make you feel like a princess that day.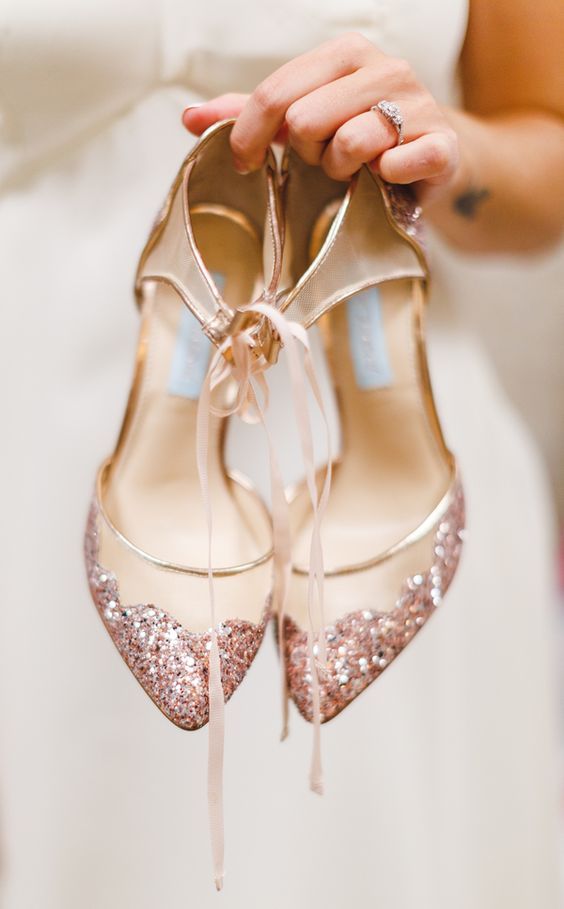 4) Invitation – rose gold foil is perfect for wedding invitations, save-the-dates and wedding day stationery.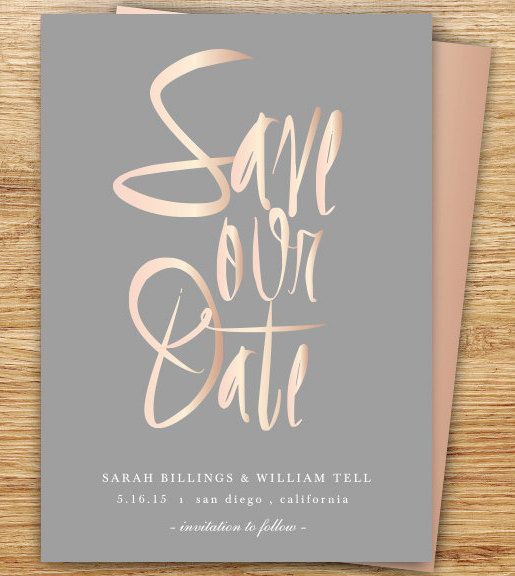 5) Wedding cake – ribbon treatment for your wedding cake is a really classic and elegant way to incorporate rose gold.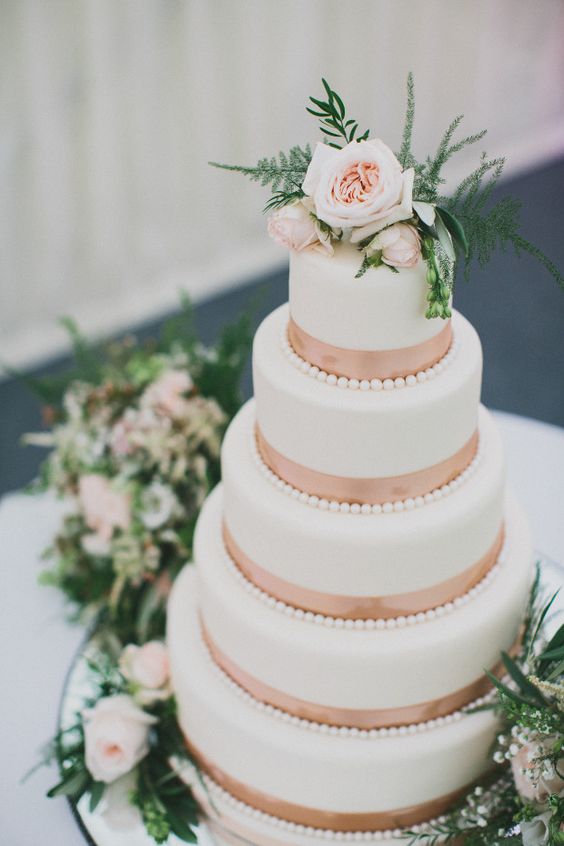 6) Flatware – rose gold flatware proves that your place settings do not have to be boring.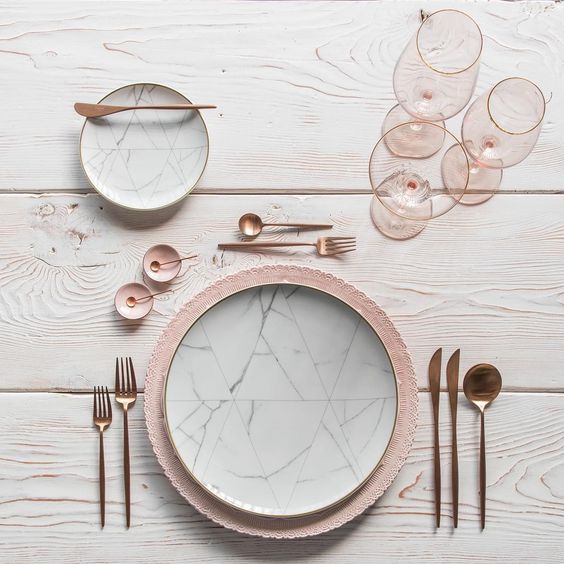 7) Vases – rose gold vases are the perfect vessel to showcase your wedding day florals.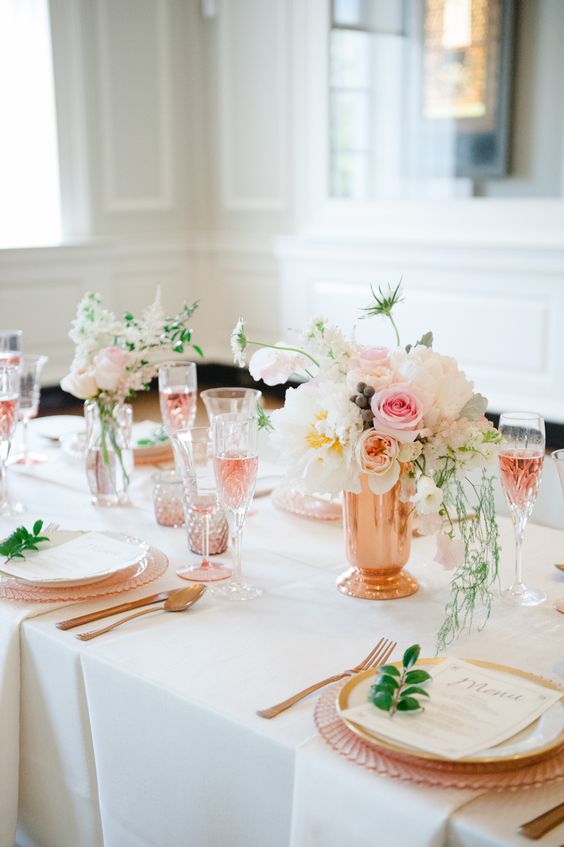 8) Favors – your guests will not be disappointed to receive these mini-champagne bottles in rose gold.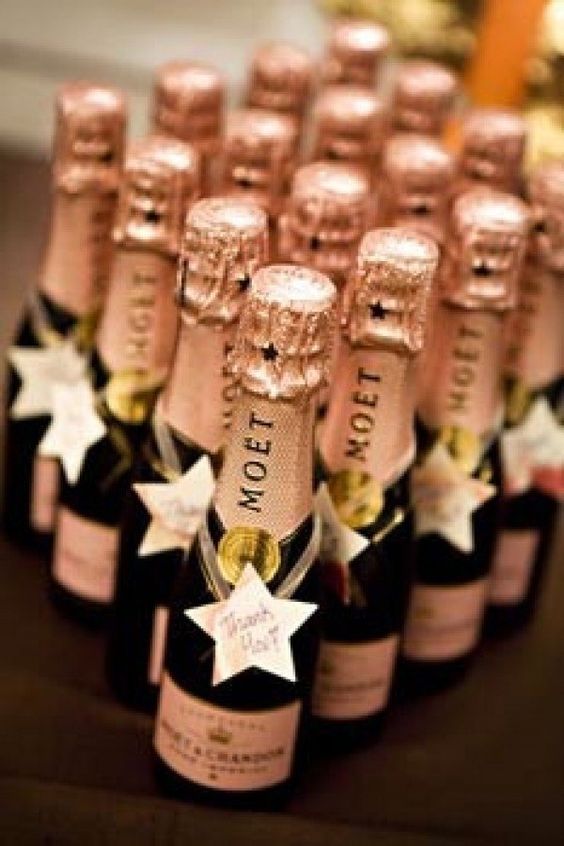 9) Chargers – rose gold chargers are a perfect way to compliment your wedding table, we love how these are paired with gold plates and flatware for a mix and match metallic look.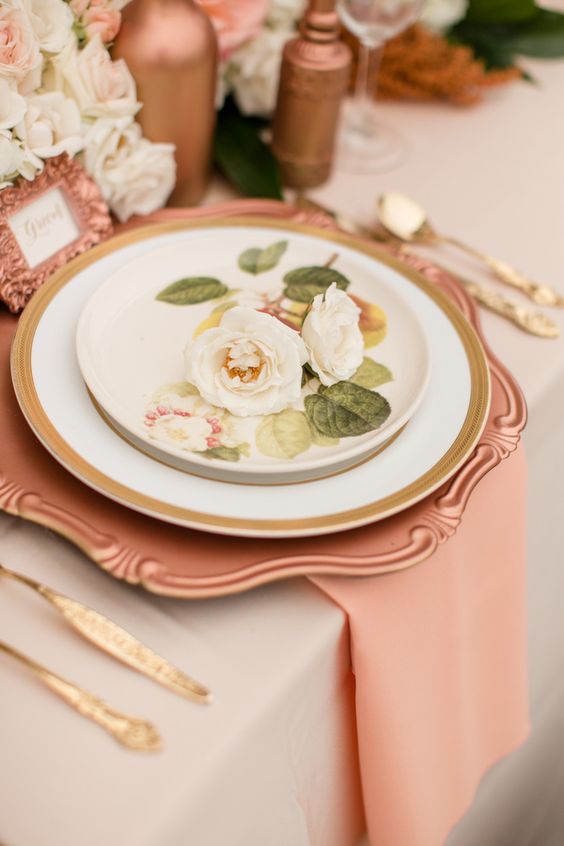 10) Candles – rose gold candles offer a feminine look and are a bit of a surprise element, this tablescape shows how rose gold and silver can be a really pretty pairing.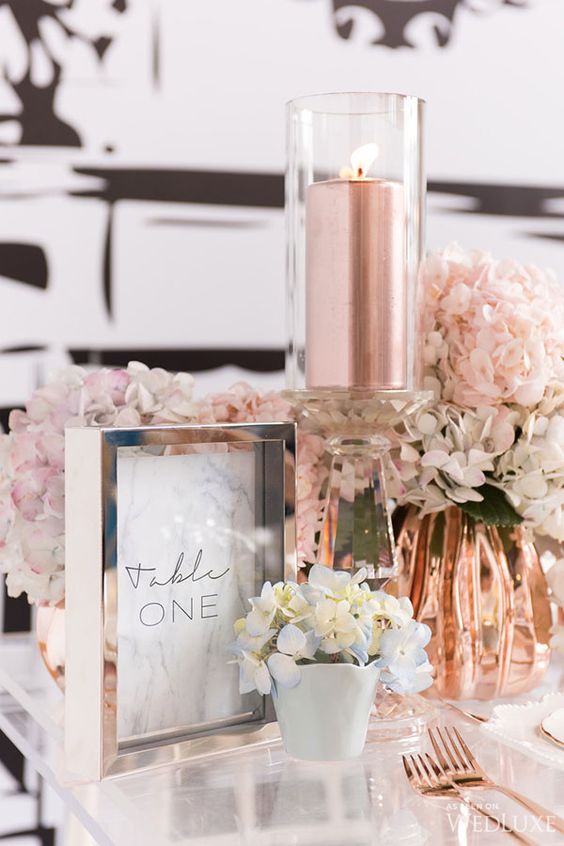 There are so many great ways to incorporate rose gold wedding inspiration in your wedding or special event planning. We hope you are feeling inspired to pair this metallic with your wedding colors. Rose gold is a versatile metallic, that pairs well with softer or deeper tones and works to mix and match with gold or silver.
For information on working with Bright Occasions for your wedding and event planning or event design, please head to our service page.