Spring and summer means that wedding season is in full effect. When people think of weddings, their minds might go directly to the color schemes, the wedding parties, and of course, what to wear! Whether you are in a wedding or attending a wedding this season or year, an important consideration is what to give as a wedding gift to the couple. As wedding planners in the DC area, we often get asked about wedding gift etiquette, what to buy and where to buy a gift for a wedding couple. This question may seem intimidating, but thankfully our friends and gift experts at Zola wedding registry have provided us with some helpful tips that'll make you a wedding gift giving pro! Here is some top wedding gift advice for guests attending weddings.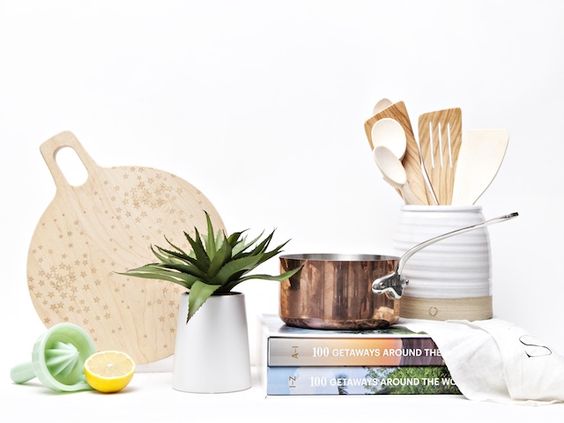 Zola Wedding Registry, Wedding Gift Advice
1) Wedding Registy
Engaged couples create wedding registries to store a list of items they may want or need as they start their new life together. For wedding guests, the best place to browse for a wedding gift is to look at the couple's wedding registry. This is essentially the couple's dream list, so anything you get off of it will be a good gift! If one or both of the couple are having a shower, you can also plan to shop their wedding registry for a shower gift.
2) When to Purchase a Wedding Gift
If you have something special in mind, it's best to buy a wedding gift as soon as you can so that the gift you're eyeing doesn't get purchased by someone else. It's also safe to say the less expensive gifts will go first, so consider your budget when checking through the wedding registry. Some people will send a gift after they have received the save-the-date and others will send a gift after they have received the wedding invitation.
If you are planning to send an engagement gift, you may wish to send a small gift after you hear about the wedding announcement. Engagement gifts are not an obligation, so you certainly do not need to send anything. A card is also a nice touch to acknowledge the engagement.
Wedding shower gifts are generally purchased and brought to the shower. If you cannot attend, you should plan to purchase and have sent after you have received the wedding shower invitation. Most people purchase smaller gifts from the wedding registry for the wedding shower and a larger gift as a wedding present.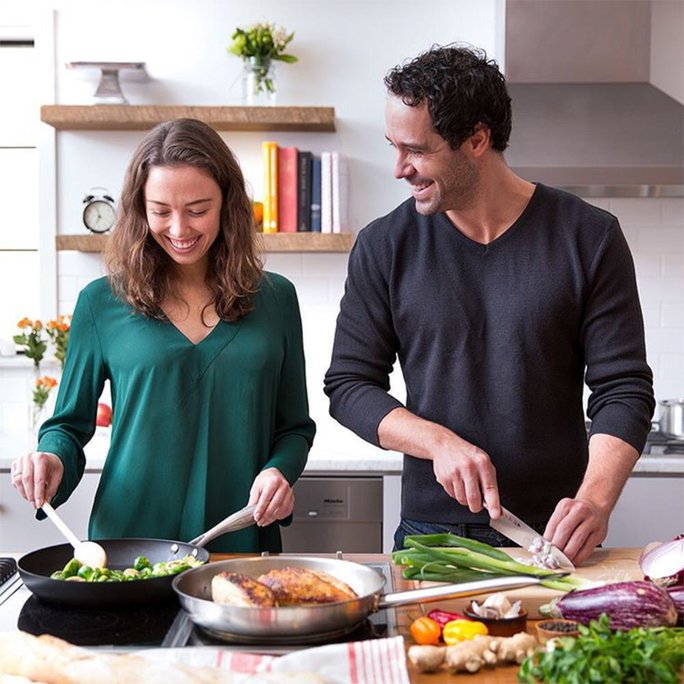 Zola Wedding Registry, Wedding Gift Advice, Blue Apron Subscription 
3) Gift Budget
Always be sure to stay within your budget! You should not feel obligated to spend more than you are able to, and the couple will surely understand! If you are attending wedding events, such as a shower, factor this gift into your budget as well. If you don't see a wedding gift that matches your exact budget, or that you want to purchase, you could simply give a monetary wedding gift to the couple. For monetary gifts, it's recommended to send the check prior to the wedding. This way, you don't have to worry about it being misplaced.
4) Unique Wedding Gifts
If you want to gift something unique, see if the couple has a cash or honeymoon fund or any other fun experiences listed on their wedding registry! More couples are living together prior to the wedding and may not need to register for traditional gifts. Instead, guests can contribute to things that may cover expenses of their honeymoon, or ways to relax after the wedding like spa treatments or monthly wine club subscriptions. Through Zola wedding registry couples are able to register for some really unique gifts like art for a couple's home, wedding photo albums (a wonderful gift if the couple doesn't already have an album picked out with their photographer), exercises classes (perfect for a couple who likes to stay fit together), cooking classes and so many other unique wedding gift ideas.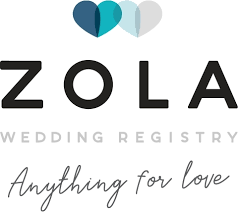 We hope this wedding gift advice is helpful for guests attending weddings. These tips only scratch the surface, but it's definitely the best place to start! Share your gift giving tips in the comments below.