Last week we shared wedding registry gift advice for guests attending weddings. We are back to discuss creating your wedding registry, tips for modern couples getting married. One of the first wedding planning tasks a couple may do together is to create their wedding registry. Wedding registries are important, because friends and family will want to give a gift and this allows the couple to choose items they need or want for their new home and life together. And it allows friends and family to give a gift that will actually be used. Creating a wedding registry is definitely a must! As wedding planners in the DC area, we often get asked by our clients how, where and why they should set-up a wedding registry. Thankfully our friends and gift experts at Zola wedding registry have provided us with some helpful advice for creating your wedding registry, tips for modern couples getting married.

1) Register together
Creating a wedding registry isn't just about getting gifts. It's also a time for couples to figure out their needs, combined style and gear up for married life. While it's easy to get caught up in what you want, each couple needs to think about what mutual items they want or need. After evaluating what you need, sit down together and create a registry that complements both of your styles. Plus, if you are moving, redecorating, or maybe upgrading the items you've had since your first apartment, it's a great chance to express your style as a couple. You may need to make some compromises, but isn't that what marriage is all about?
2) Register early
While you may not expect gifts right away, some people will want to send you an engagement present. So we always suggest setting up a registry soon after getting engaged. Certainly, you'll want a registry set-up prior to any wedding events, such as a wedding shower. Also, keep in mind that the earlier you register, the sooner you can get the gifts that may be used at home or events prior to the wedding.
3) Set-up a universal registry online
For modern couples, being able to get gifts shipped directly to their homes is a huge plus. And for friends and family, being able to purchase online vs. going to a mall or store, is super convenient. A website, like Zola, which is a universal registry, allows you to register for a variety of items for your home as well as other types of registries, such as charitable donations and cash and honeymoon funds. With more couples living together well before the wedding, there's less of a need to register for items you'd need for a new house. So you can avoid filling your list with impractical items you may not use. Plus, it provides your friends and family with more options for gifts they know you'll love.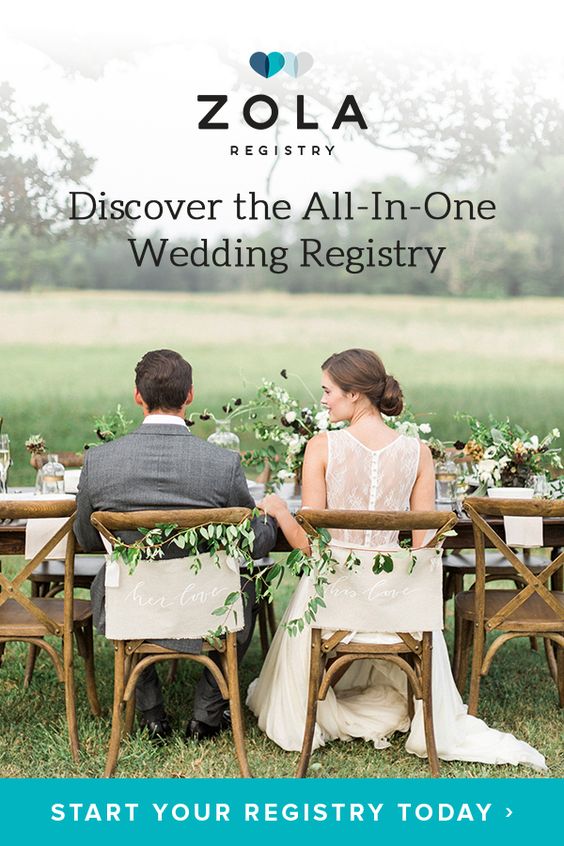 4) Variety is important for your wedding registry
When creating your registry, going with a variety of items is always a good idea. You may want to go with 2-3 different stores or one universal registry that allows you to pull different gifts from a variety of places. You should also try and register for items at different price points. It's likely that you'll have guests from a variety of financial backgrounds, so be sure to take that into consideration. Having a range of inexpensive to big ticket items will give your guests more of an opportunity to get you something you love, regardless of their budget. Using Zola as your universal registry, also gives the group gifting option that allows guests to make contributions towards your higher-priced gifts.
5) Share your wedding registry
Pretty straight forward, but you want to make it easy for your guests to find your wedding registry. We suggest sharing this information (along with all important wedding events) on your wedding website. So when you set-up your wedding website, be sure to create a page to host wedding registry information. For wedding showers, the registry information may also be shared directly on the invitation.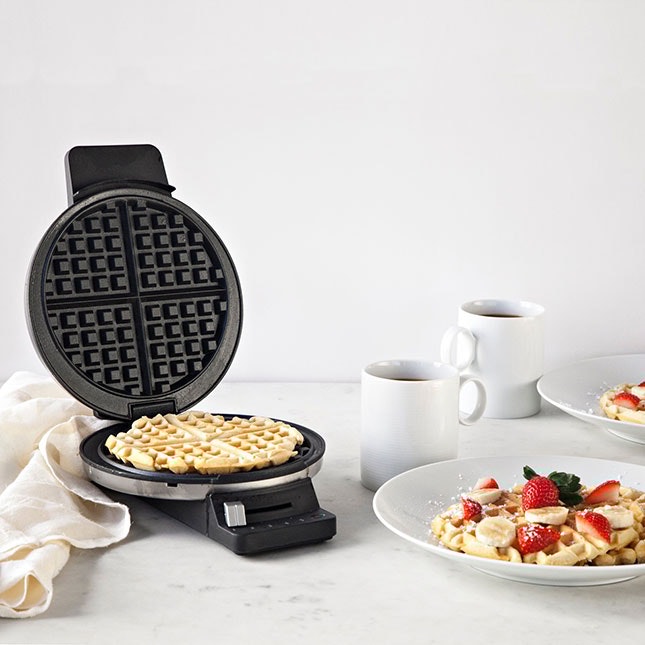 We hope you find these tips for creating a wedding registry easy and straight forward. What are your tips for setting up a wedding registry? Let us know in the comments below!
SaveSave