The bridal bouquet is one of the single most quintessential wedding accessories. Highly photographed, bridal bouquets often represent in the overall style of the bride and also tell part of the event design story. We love working with clients in the DC area to dream up inspiration and event styling for their wedding floral design and bridal bouquets. To help in your event planning, we are sharing wedding bridal bouquet inspiration from Bright Occasions real weddings. Here are our top 15 bouquets to inspire.
Classic & White Bouquets
In recent years, the teardrop or cascading bridal bouquet is back in style for weddings. And we have a feeling we will see more beautiful all white cascading bouquets in 2017.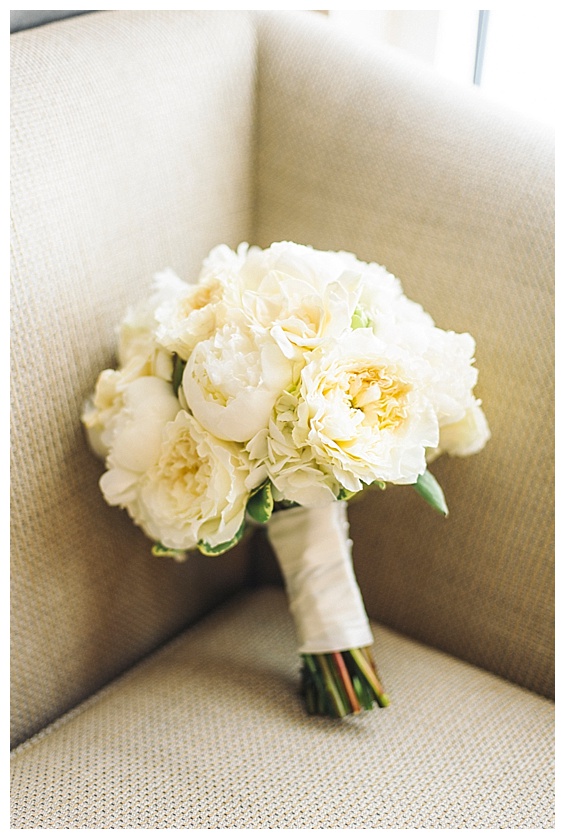 Krista Jones Photography
Modern White
What makes something go from classic to modern in the wedding world? Modern bouquets range from trendy to refined and often include things like a standout flower, a unique color, or an asymmetrical design. This handheld bridal bouquet of white flowers gets a surprise by the accents of anemones and gray foliage, making it perfect for a modern wedding.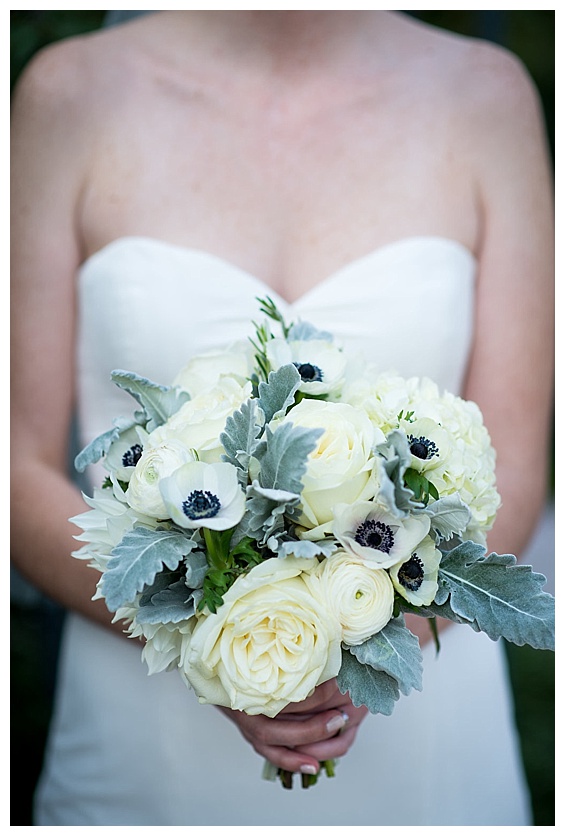 Emily Clack Photography
A very classic choice for a more streamlined bride is a Calla Lilly bridal bouquet. The addition of the green foliage makes this bouquet much more modern and unique.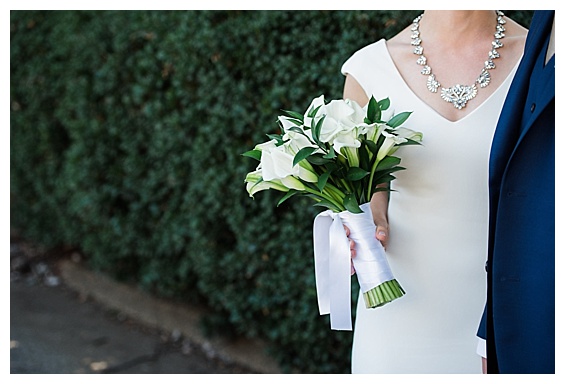 Emily Clack Photography
A touch of Texture and Color
If you love the look of an all white bridal bouquet, but long for some texture and color, you are not alone. We love taking a classic look and adding a fun pop of color and texture. Succulents, peach blooms and rice flower transformed this bouquet from ordinary to extraordinary.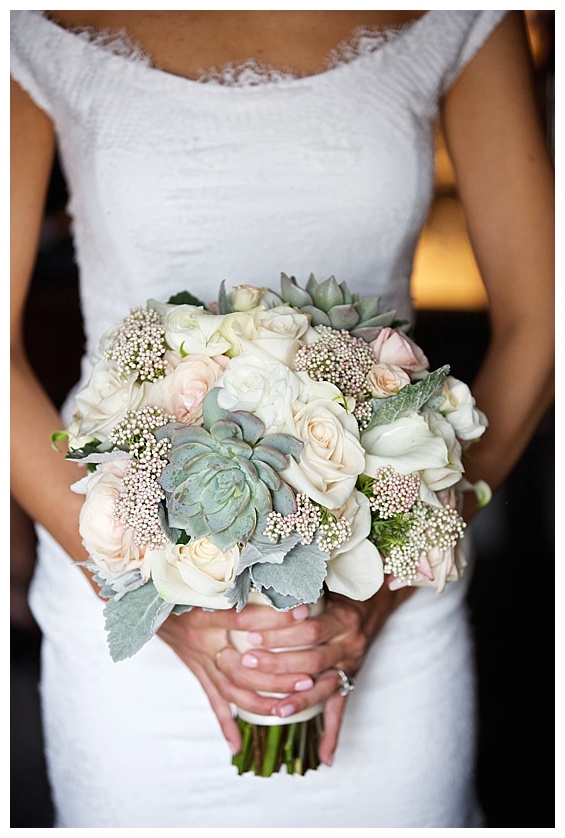 Deb Lindsey Photography
Pink has long been a top accent color for weddings and we don't see that changing anytime soon. Add in pink garden roses and you can't help but smile when you look at this beautiful bridal bouquet.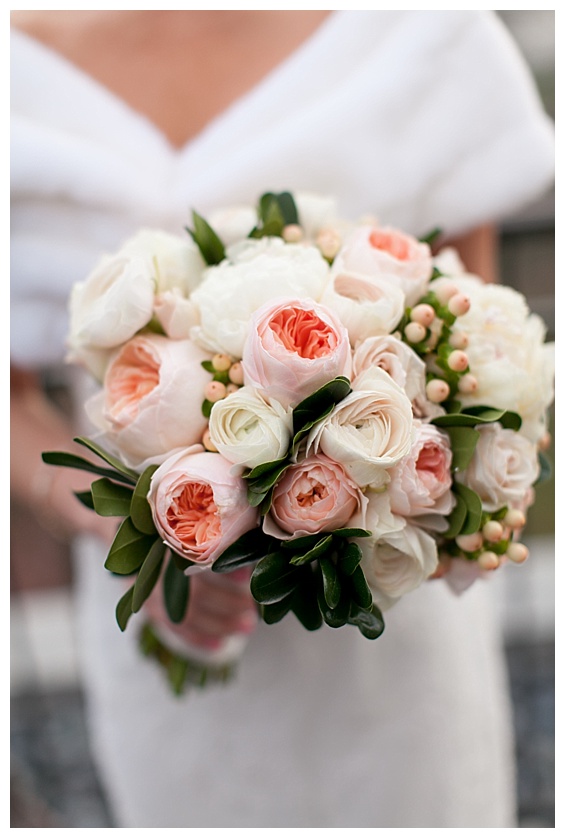 Laura Luis Photography
Garden & Wild
One of the biggest wedding trends in recent years has been the move towards fuller bridal bouquets, with a loose and wild garden feel. There is just something so effortless to this look, as if you just went to a field and grabbed a bunch of flowers and foliage to carry.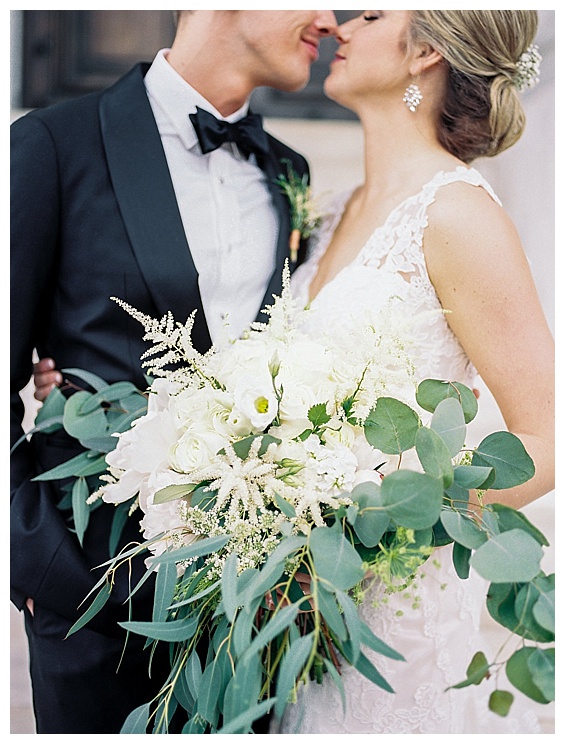 Lissa Ryan Photography
If you are aiming for both a sophisticated bridal bouquet, yet keeping with this loose garden style, try asking your florist to keep it predominantly full of flowers with some foliage spilling out and around. The end result is a stunning classic bridal bouquet that is on trend with wedding design.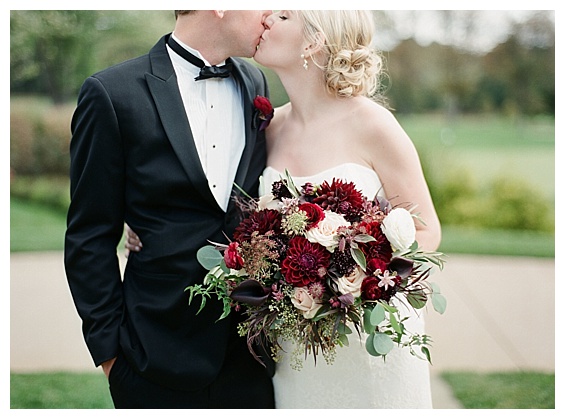 Kristen Gardner Photography
Color, check. Texture, check. Greenery, check. Pretty ribbon tied around the base, check. This bridal bouquet has it all!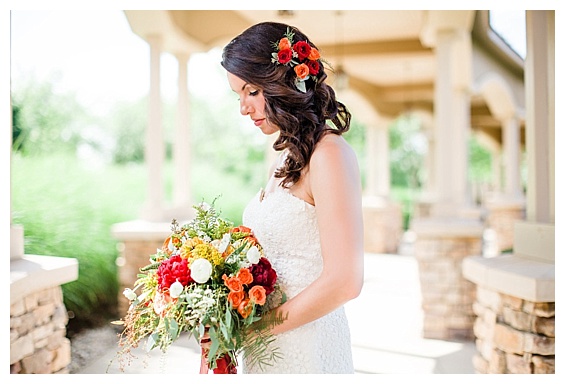 Willa J Photography
Colorful Bouquets
For a bride that is looking for something cheerful and more bold, we love the choice to carry a colorful bridal bouquet. This bouquet, with yellow garden roses, is stunning.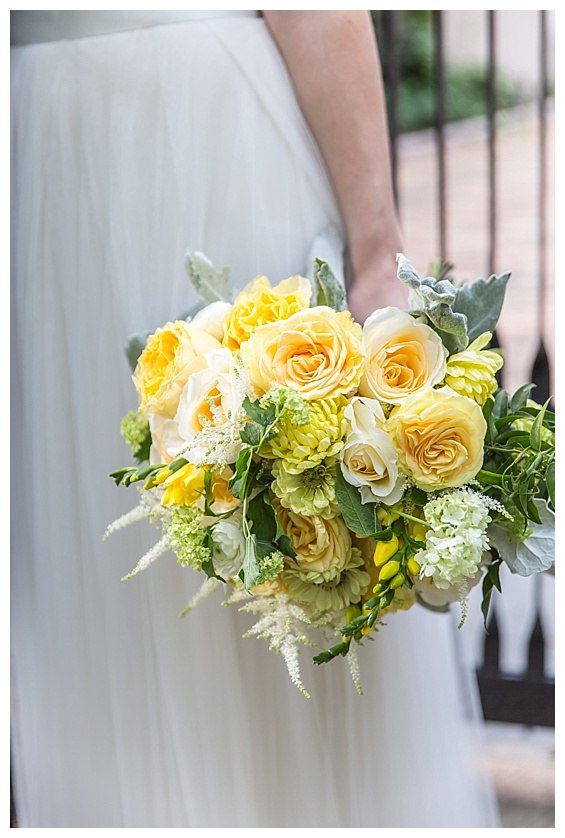 Andrea Zajonc Photography
The fuchsia orchids in this modern bridal bouquet really pop. If you are looking for something fun and unique, look no further.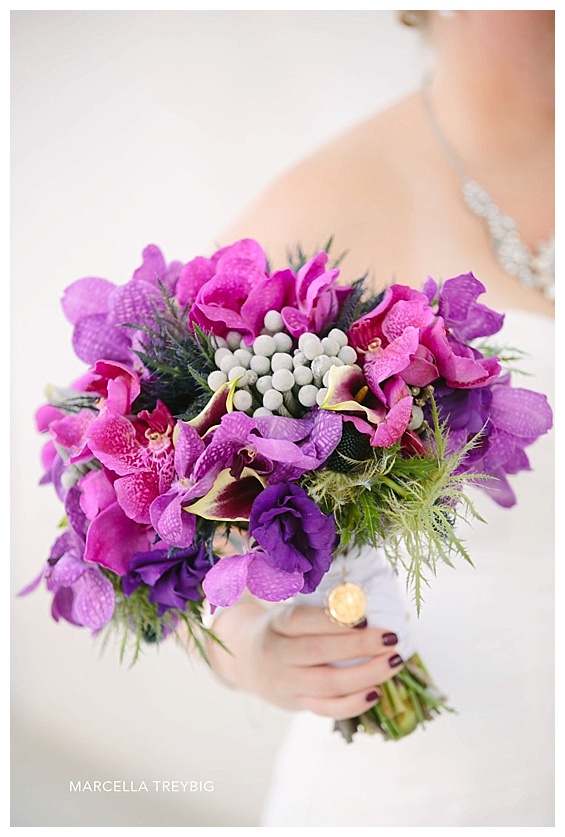 Who else is a sucker for Tulips? While this bridal bouquet is super colorful, it is also very chic.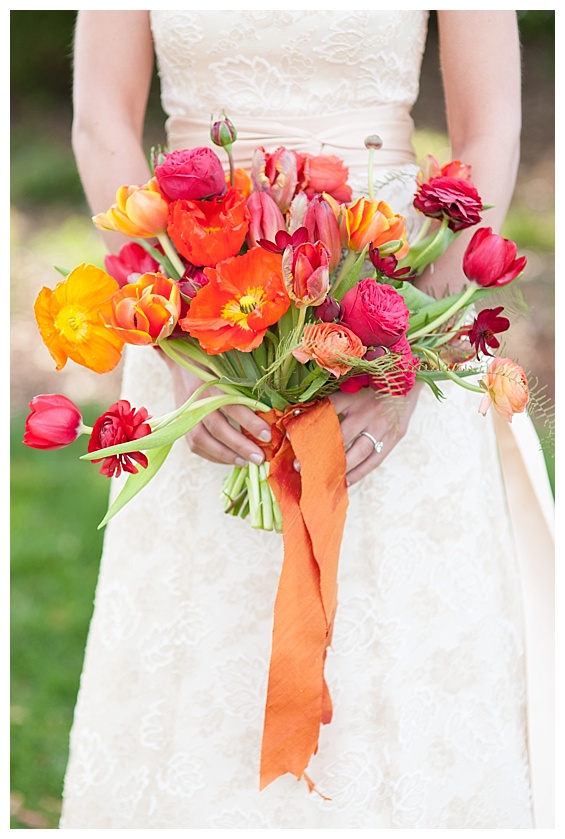 Rachael Foster Photography
Full and Lush
Full and lush bridal bouquets will always have a place in our hearts. When you have a bouquet this beautiful, you don't need any other wedding day accessory. The mix of textures and colors all work together in perfect harmony.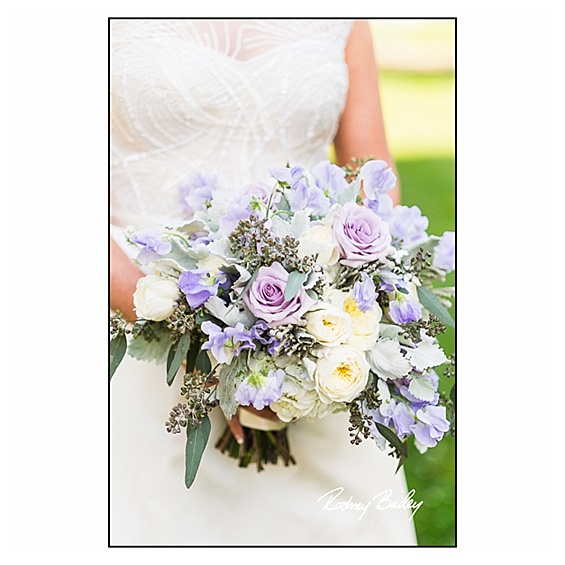 The key to creating a great bridal bouquet is to start with lush flowers. We love how this full bouquet includes different flowers, textures and colors that give you a hint of what the wedding day color scheme will be.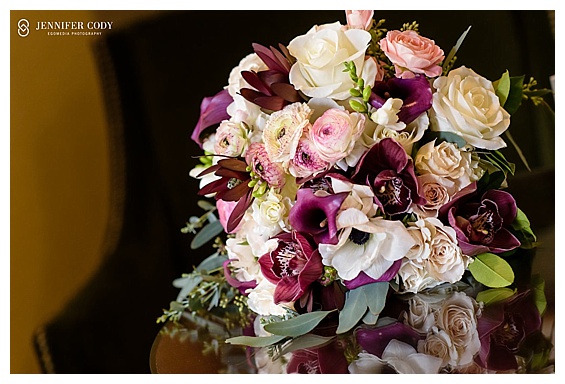 Big soft fluffy blooms are perfect for romantic bridal bouquets that are full and lush. We loved this bouquet full of peonies and garden roses.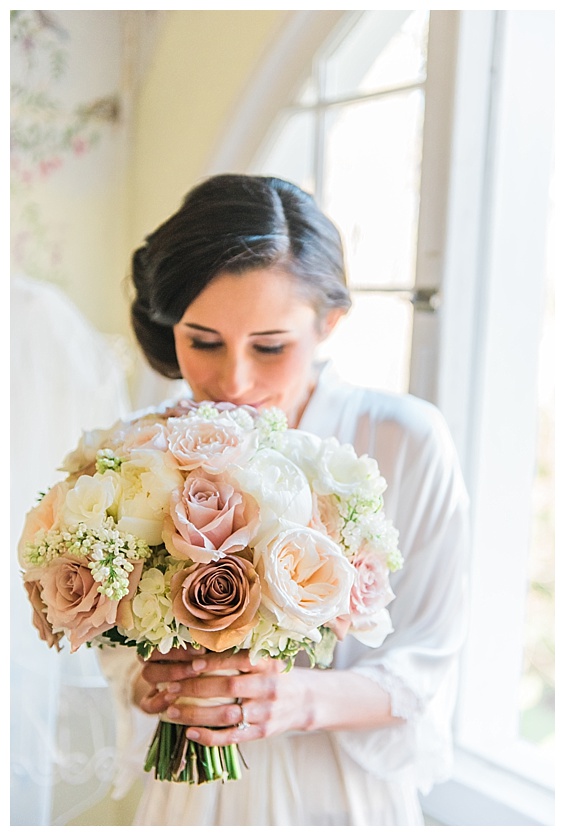 Brittany DeFrehn Photography
We hope you found some great ideas from these 15 stunning bouquets. We love sharing wedding bridal bouquet inspiration and are always on the hunt for wedding trends. See more bridal bouquets we have shared on the blog.
Questions? Would love to hear from you, email me at – thebrightoccasions@gmail.com