A wedding trend that is here to stay is to incorporate lounge furniture, be it vintage or modern, there are so many great wedding lounge furniture inspiration ideas to incorporate for your big day. We love when couples are thoughtful with including lounge furniture for the wedding; it should make sense and be in a high traffic area so that guests can take advantage of having a place to sit and catch up. You can also incorporate lounge furniture as unique wedding ceremony seating and then repurpose the furniture for the wedding reception. We are lucky in the Washington, DC region to have some fantastic rental partners in providing wedding lounge furniture for our clients when we plan and design their wedding. Today we are sharing 5 of our favorite wedding lounge furniture inspiration ideas:
1) Vintage Alfresco
Blend the old with the new, by using vintage furniture for your wedding lounge set-up. In the DC area, we have some wonderful vintage furniture rental sources. The end result is super chic and great for an outdoor wedding, or wedding that is taking place at an historic property.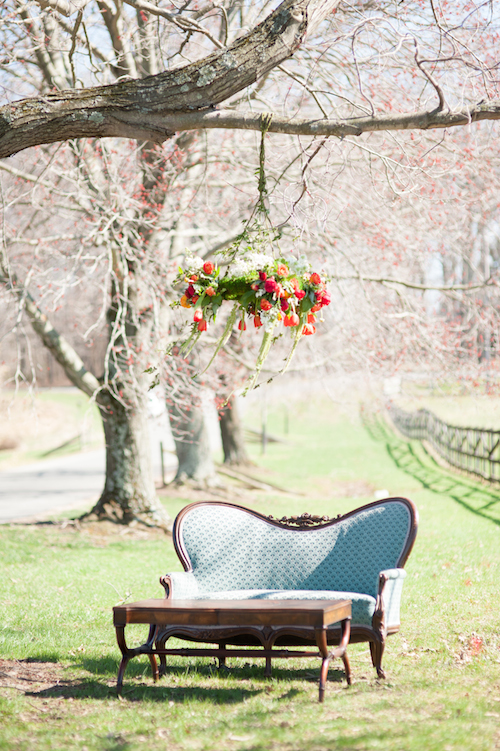 2) Ceremony Seating (and later on reception seating)
If you are planning to incorporate lounge furniture for the wedding, check to see if it's possible to have multiple uses. For example, the right pieces can make a beautiful ceremony set-up and then later used as lounge seating. We created a VIP first row for our client's wedding ceremony at the St. Regis in Washington, DC. These were then used as two lounge vignettes for the wedding reception.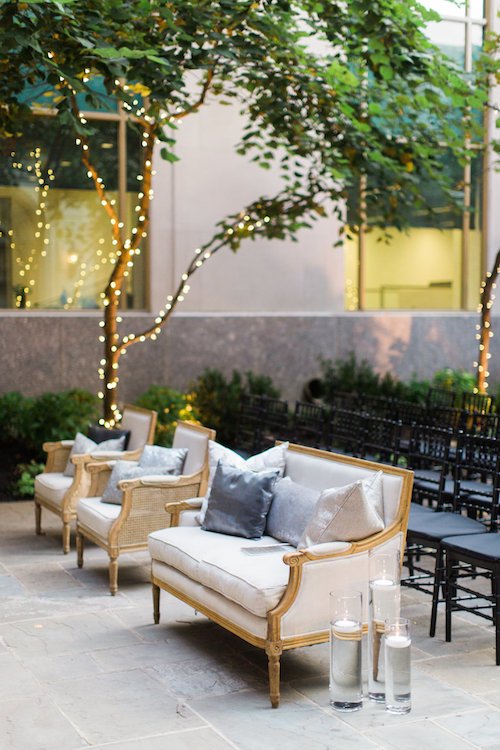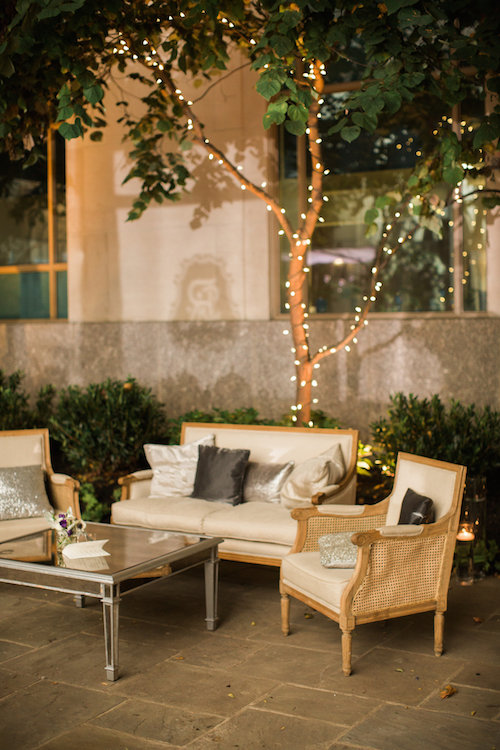 3) Modern Glam Sofa's
What's better than one modern glam sofa? Three modern glam sofa's. This lovely seating area was positioned near the dance floor so that guests who wanted to take a break from the action, could still be near the party.

4) A Tented Lounge Oasis
If you're lucky enough to plan an outdoor garden or beach wedding, consider tenting your lounge set-up so that guests can have a respite from the sun. You'll create a really beautiful wedding lounge space and it is functional for your guests. If you're getting married at night, consider adding decorative lighting as well.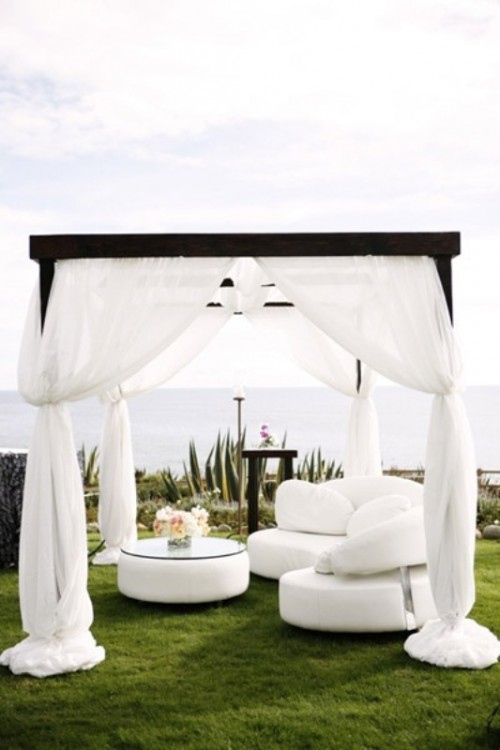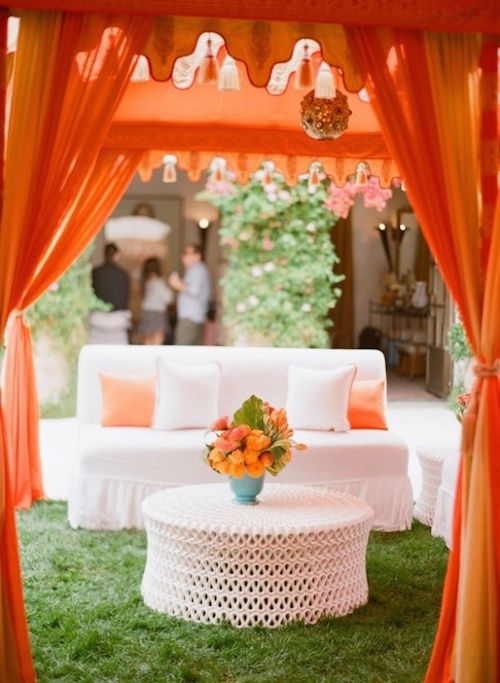 5) Creative Cocktail Reception
Many couples are foregoing traditional seating altogether and not having a seated dinner wedding reception. If you are considering more of a cocktail style party, then we highly suggest you utilize lounge set-ups for additional seating throughout your wedding reception. These can be mixed in with other high and low cocktail tables. Or stand alone as the seating for your wedding. The key is to have enough seating, with room for guests to walk around and party.


There are so many great wedding lounge furniture inspiration ideas. We hope you are feeling inspired to incorporate a lounge vignette for your wedding. Lounge spaces are not only functional, they can also create a great design statement.
For information on working with Bright Occasions for your wedding and event planning or event design, please head to our service page.