Soft shades of blush and gray from this real wedding featured on style me pretty have our hearts aflutter. We loved working with J&D for their Virginia celebration at this historic Whitehall Manor. Jodi & Kurt Photography did an incredible job capturing the love and details of the day, and we always love working with Growing Wild Floral Design. This real wedding was previously featured on Style Me Pretty and we are sharing the original post here. Every piece is perfection, from the ultimate "meet cute" to the lush floral design, and the bride's style (we just loved her sparkly shoes and chic 'do). See it all below.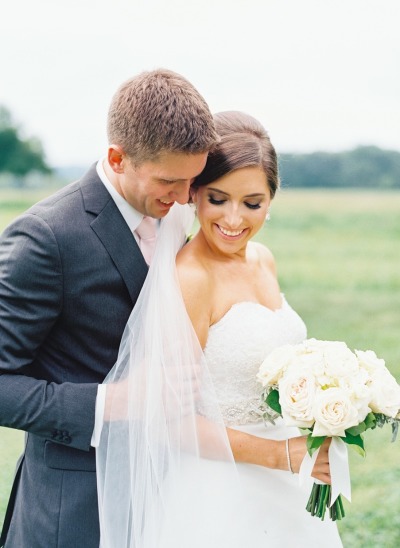 From the Bride… Dave and I met in May of 2010, after my parents sat next to Dave on an airplane! That's right, my mom introduced me to my wonderful husband after chatting with him on a flight back to DC. I still remember picking my parents up from the airport and spending the ride home listening to my mom telling me about this man she sat next to and how she thinks he would be my perfect match. Turns out moms know best and she was right! When Dave and I finally met, we felt an instant connection and after three years of dating, Dave proposed during a beautiful walk on Roosevelt Island with our dog. It was so personal and special and I loved everything about it. After the big proposal, he whisked me to the restaurant where we had our very first date to have lunch. The surprises continued throughout the night as our family and friends surprised me in joining us in a celebration at our house. It was the most perfect day…. besides our wedding day!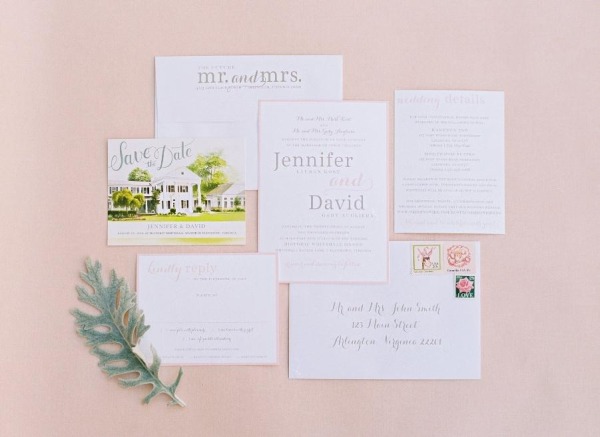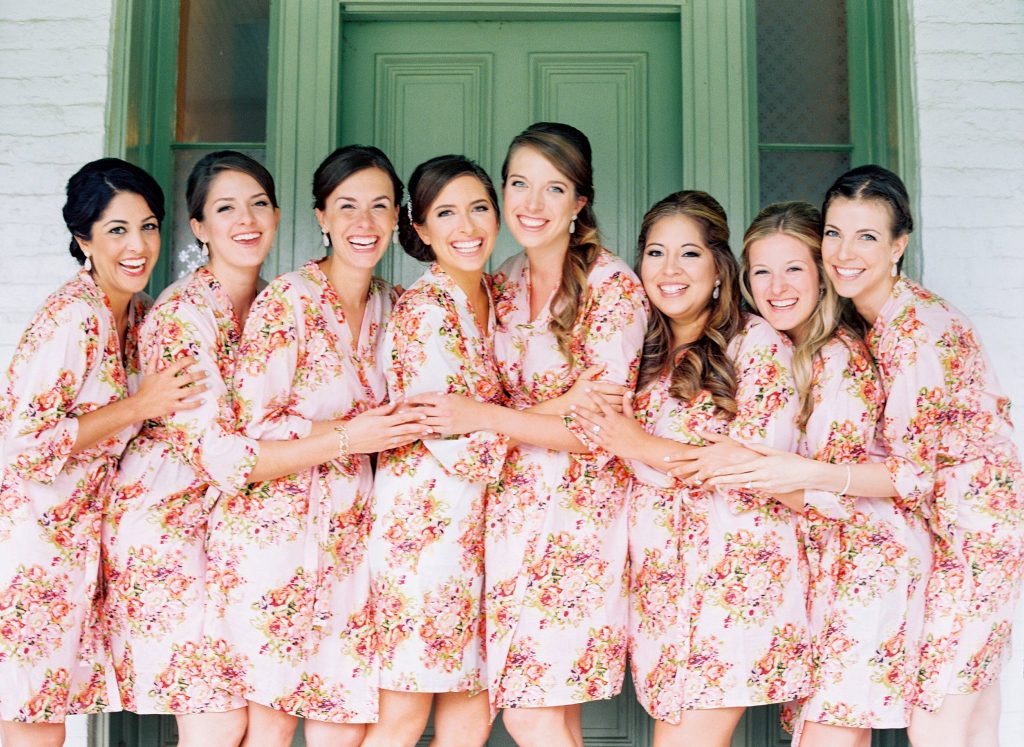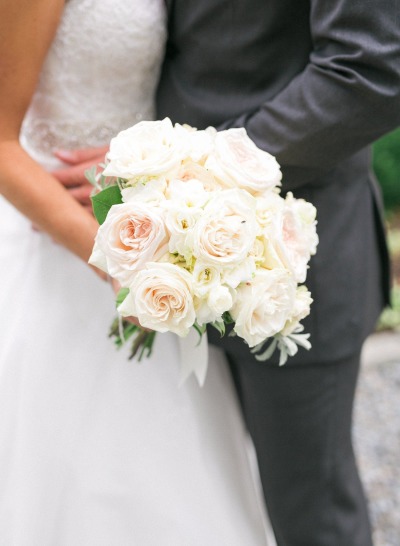 We live right outside of DC but Dave and I knew we did not want to get married in the city. One of our favorite things to do is to go wine tasting in the area, so we focused our venue search in the lovely and quaint area of Leesburg, Virginia. As soon as we drove up the long driveway to Historic Whitehall Manor, we fell in love and knew that that is where we wanted to say our vows to one another. I adored the beautiful outdoor space with the canopy of century old trees and spectacular views of the Blue Ridge Mountains and Dave absolutely loved the charm of the 200 year old historic manor house.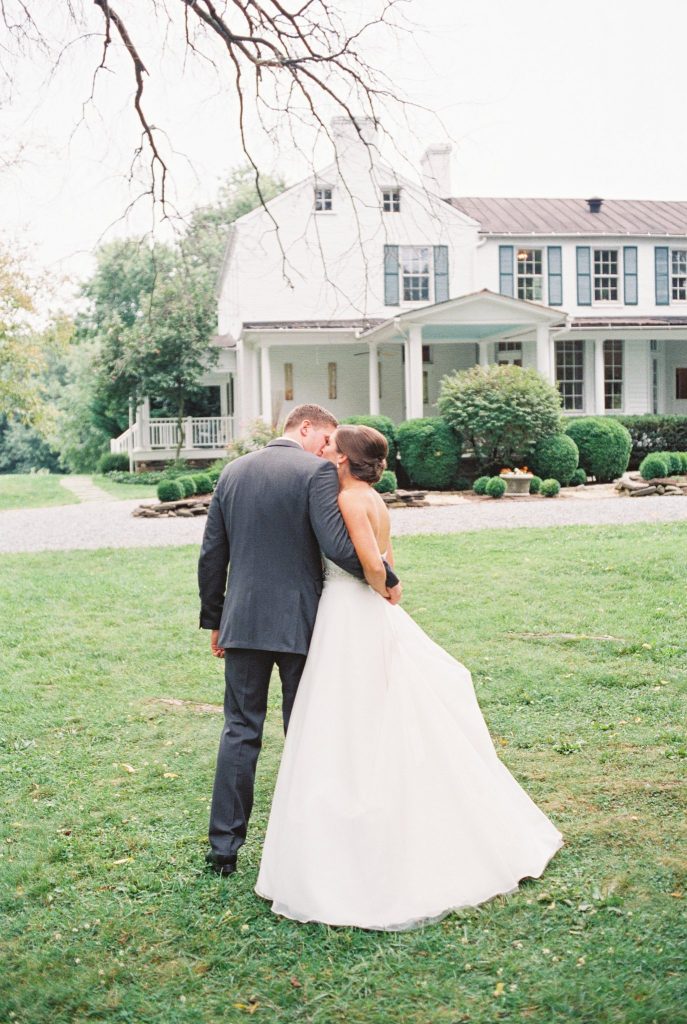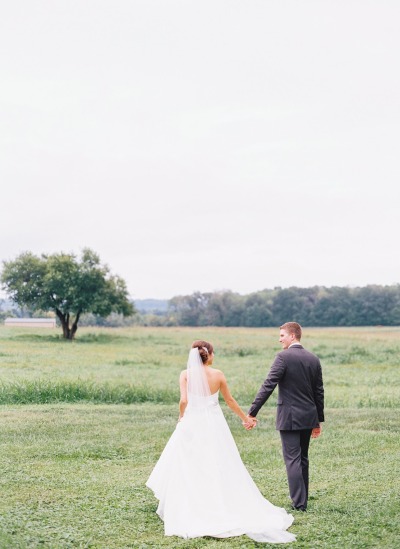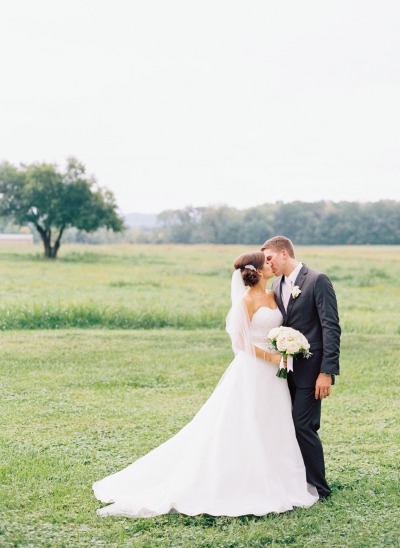 As we started to plan, we knew we wanted our day to be classic, elegant and romantic without being too fancy (well, at least I did and Dave agreed!) and decided to have a blush, ivory and grey aesthetic with touches of champagne and silver. All throughout planning we asked ourselves if we would be happy with the decisions that we were making even years down the road. Looking back on our day, we wouldn't change a thing!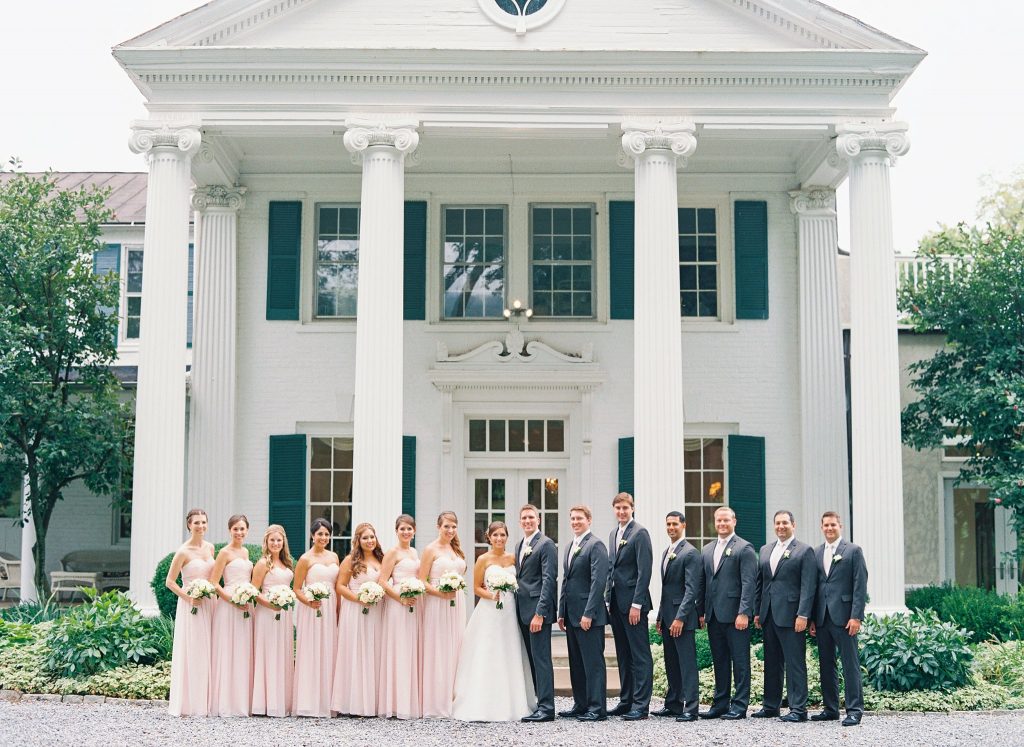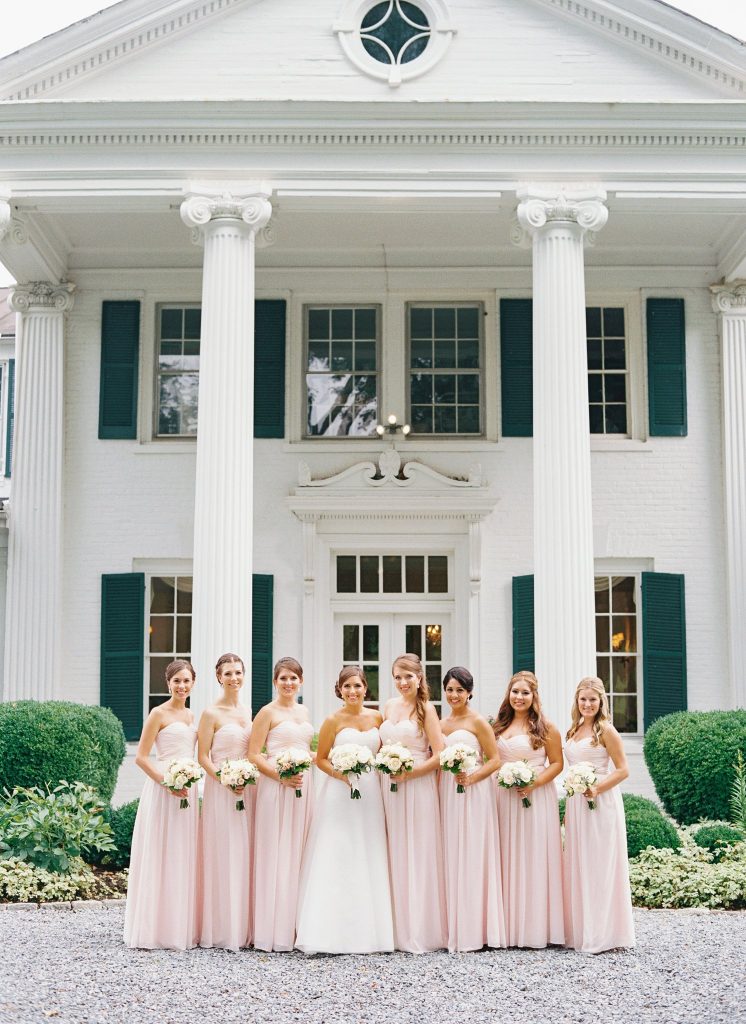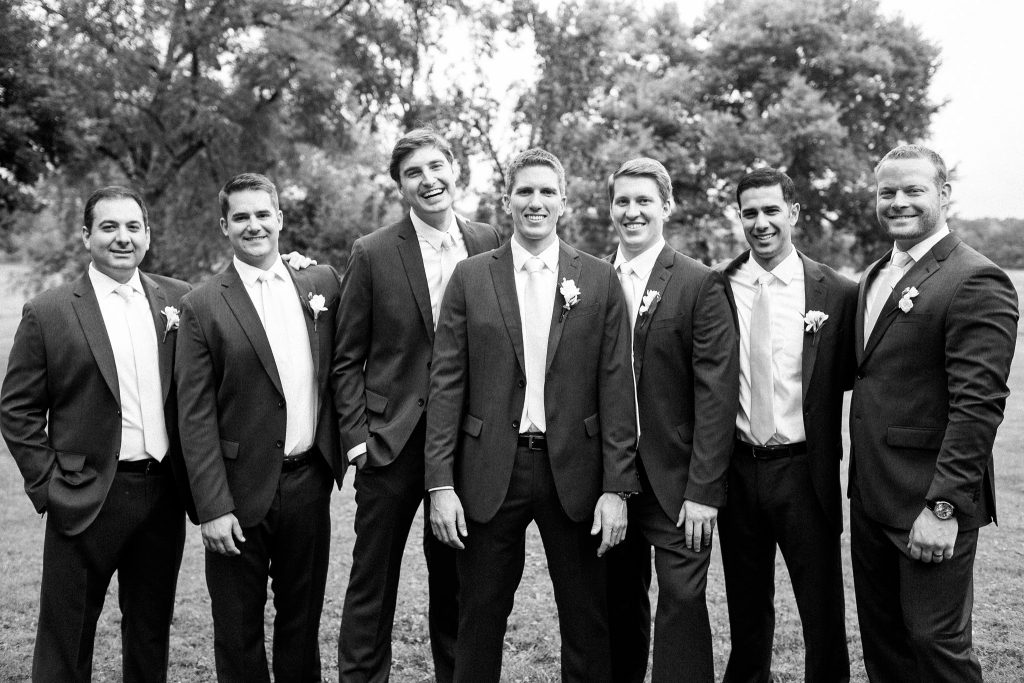 All throughout planning, I was worried about the summer heat and humidity for our August 23rd wedding. Much to our surprise, our day was not hot or humid as the temperature was in the low 70's, however, it POURED all morning and early afternoon. I vividly remember riding to our venue in the pouring rain, watching the windshield wipers flapping as fast as they could and all I could think to myself was "I don't even care, today is the day I get to marry my best friend." I think my positive thoughts paid off because the moment we pulled up to Whitehall Manor, the rain miraculously stopped and we got to have our dream ceremony under the beautiful century old trees just as we wanted.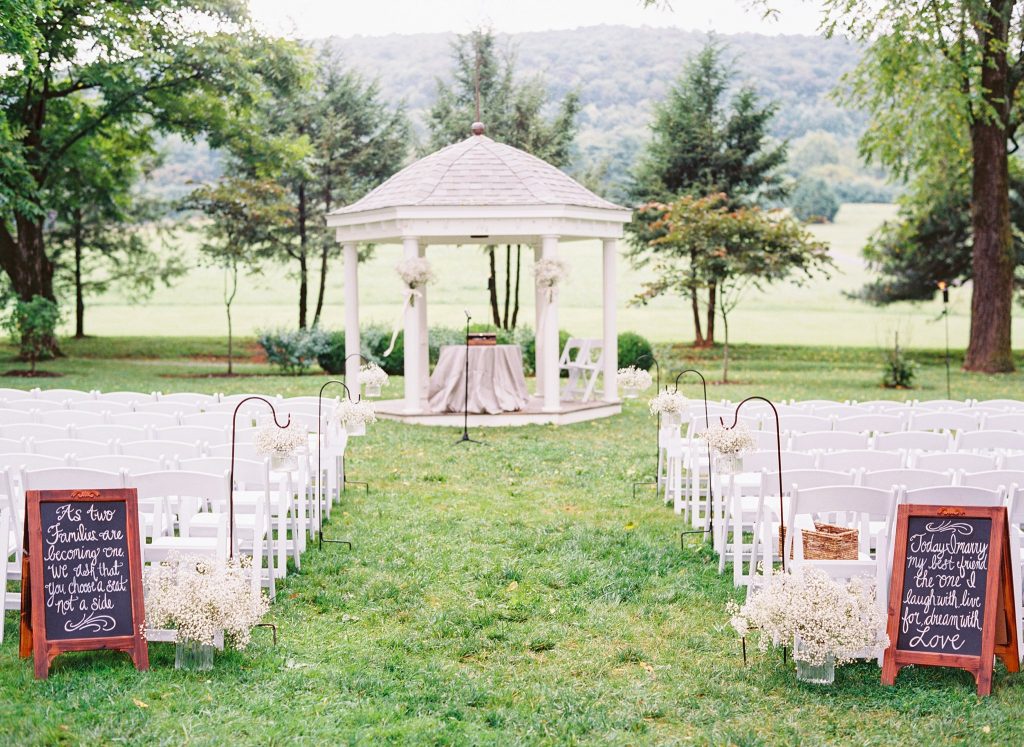 We wanted our ceremony décor to be simple and elegant to not take away from the beautiful mountain backdrop. The gazebo was the focal point for the ceremony and was adorned with Baby's Breath bouquets tied with a blush ribbon. A violin duet played some of our favorite love songs as pre-ceremony music to set a serene tone. As it was time for me to walk down the aisle with my dad, I was so excited that I actually forgot to put my veil on! I loved my veil so I still can't help but laugh about forgetting it when I look back through our photos!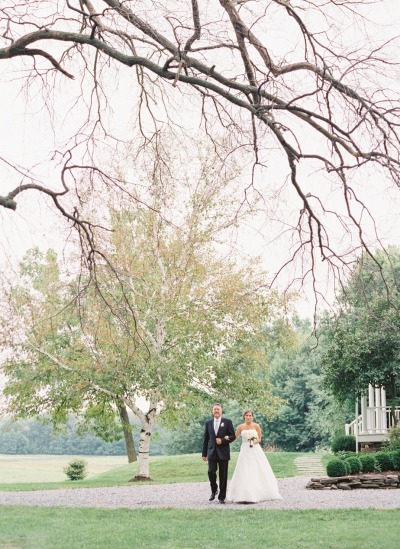 I walked down the aisle with my dad to Canon in D, a song chosen by Dave. During our ceremony, we had a "love letter" ceremony where we placed handwritten notes to one another in a personalized wine box. On our five year anniversary, we will open the box and drink the wine that we served at our reception while reading our letters that we wrote to one another. We chose to say traditional vows in front of our family and friends, but also wrote our own vows to read to one another on our honeymoon. We wanted that moment to be private and personal, which I loved! After we were announced as husband and wife, we walked down the aisle arm in arm while the violinists played "Hey Ho" by the Lumineers…. one of our favorite songs! This is one of our favorite moments of the day, and I think the photographs taken by the oh so talented Jodi Miller can prove that!
After the ceremony, guests could tour the grounds and manor house as they were served our signature cocktails and handpicked Virginia wines. Inside the reception space, I chose silver shantung linens, crystal pillar candleholders and mercury glass vases filled with blooms in white, ivory, blush and dusty greens to continue the soft color palette. We wanted to include some special touches in our wedding reception, including displaying three generations of family members wedding photos. My grandmother was not able to make the trip for our wedding so I fastened one of her broaches to my bouquet so that she was with me all day.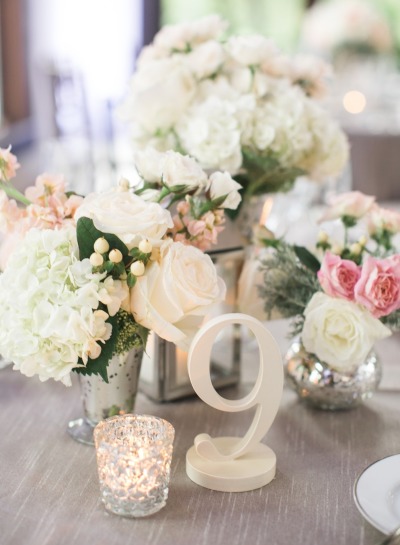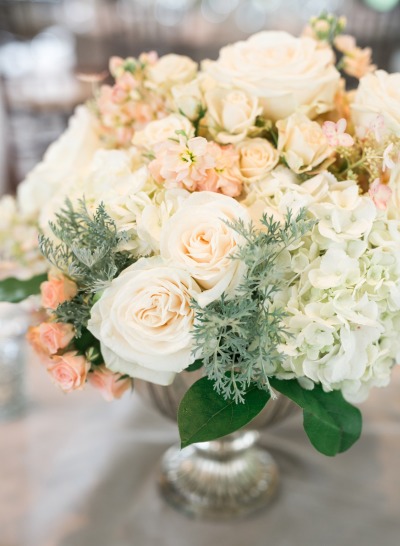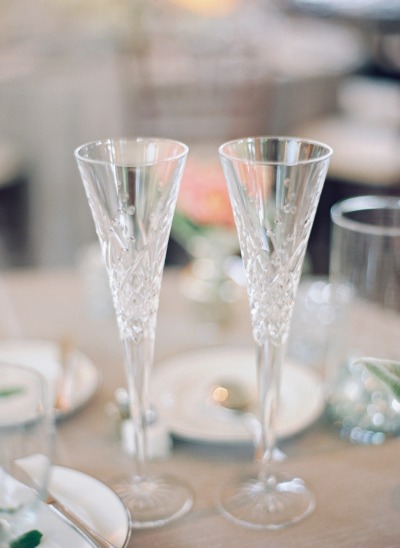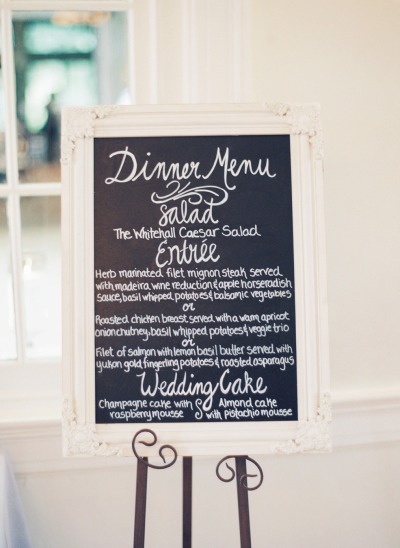 Throughout the night, guests enjoyed getting silly with the photobooth and props and the dance floor was packed with everyone dancing late into the night while listening to all of our favorite music. Later in the night, we surprised our guests by serving some late night sliders to help refuel after all of the dancing! Another favorite moment of the day was my first dance with my dad. We wanted our dance together to be a reflection of us, so halfway through our slow song the DJ cut to a more upbeat song that we could "break it down" to. My mom and sisters got up to join us and the rest of the guests weren't too far behind them!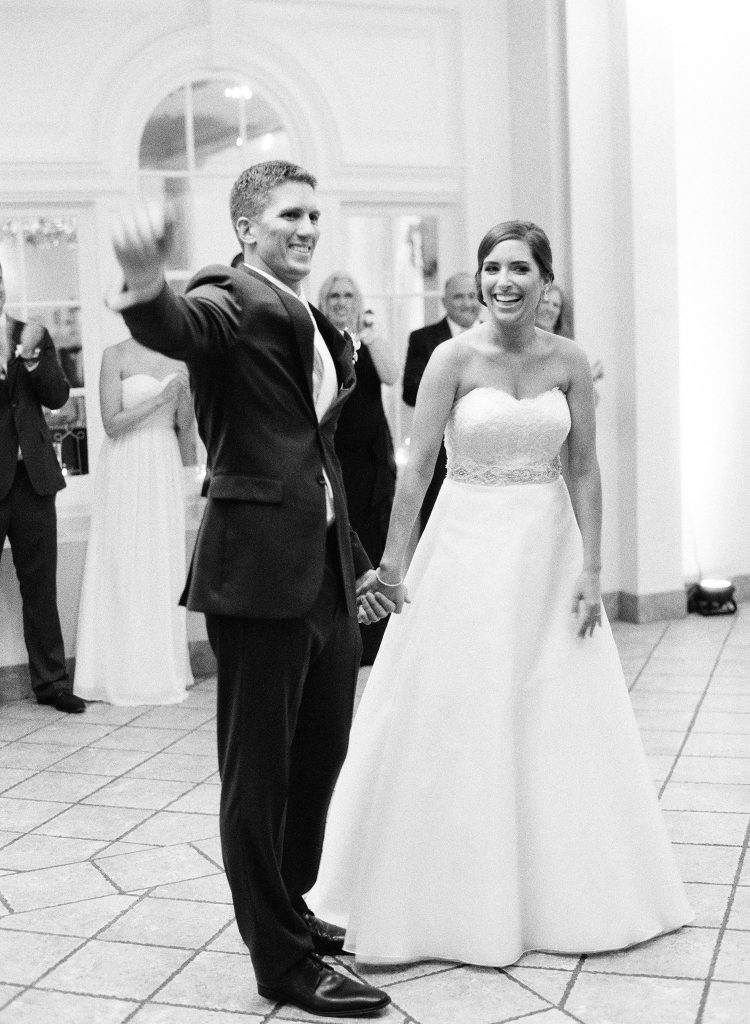 We knew we wanted our wedding day to be a celebration of our love but also a day filled with so much joy, love and laughter while being surrounded by all of our amazing family and friends. We could not have asked for a more perfect day and are so thankful to our wonderful vendors for creating the wedding of our dreams and to Jodi and Kurt to capturing the entire day beautifully.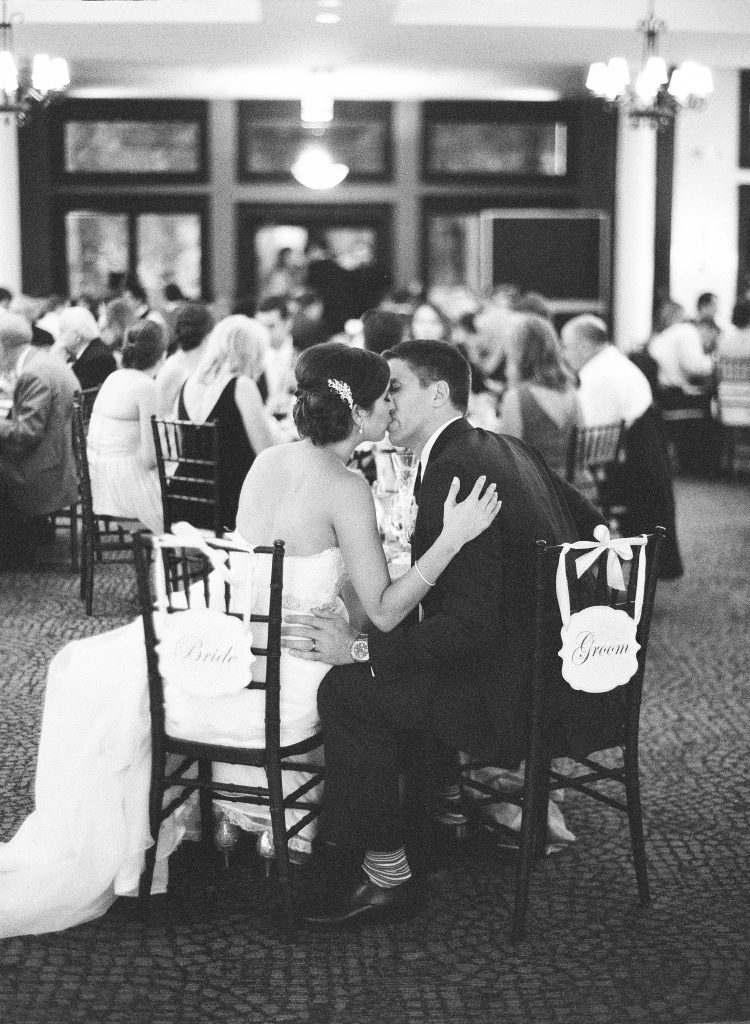 Vendors: