Love knows no boundaries, not even a global pandemic. Despite the challenges brought about by COVID-19, Lesley and Duncan embarked on a remarkable journey together, culminating in a small, intimate wedding ceremony in California in 2020. Their resilience and determination paid off when they celebrated their union with a reception at the prestigious National Museum of Women in the Arts in July 2021. Let's delve into the enchanting details of their special day, filled with love, creativity, and the joy of togetherness.
Lesley and Duncan's wedding stood out with its unique and elegant color scheme of cream, white, emerald, and touches of red. These carefully chosen hues adorned their venue and symbolized the purity of their love, the richness of their journey, and the vibrant emotions they shared. Their choice of colors set the stage for a truly magical atmosphere.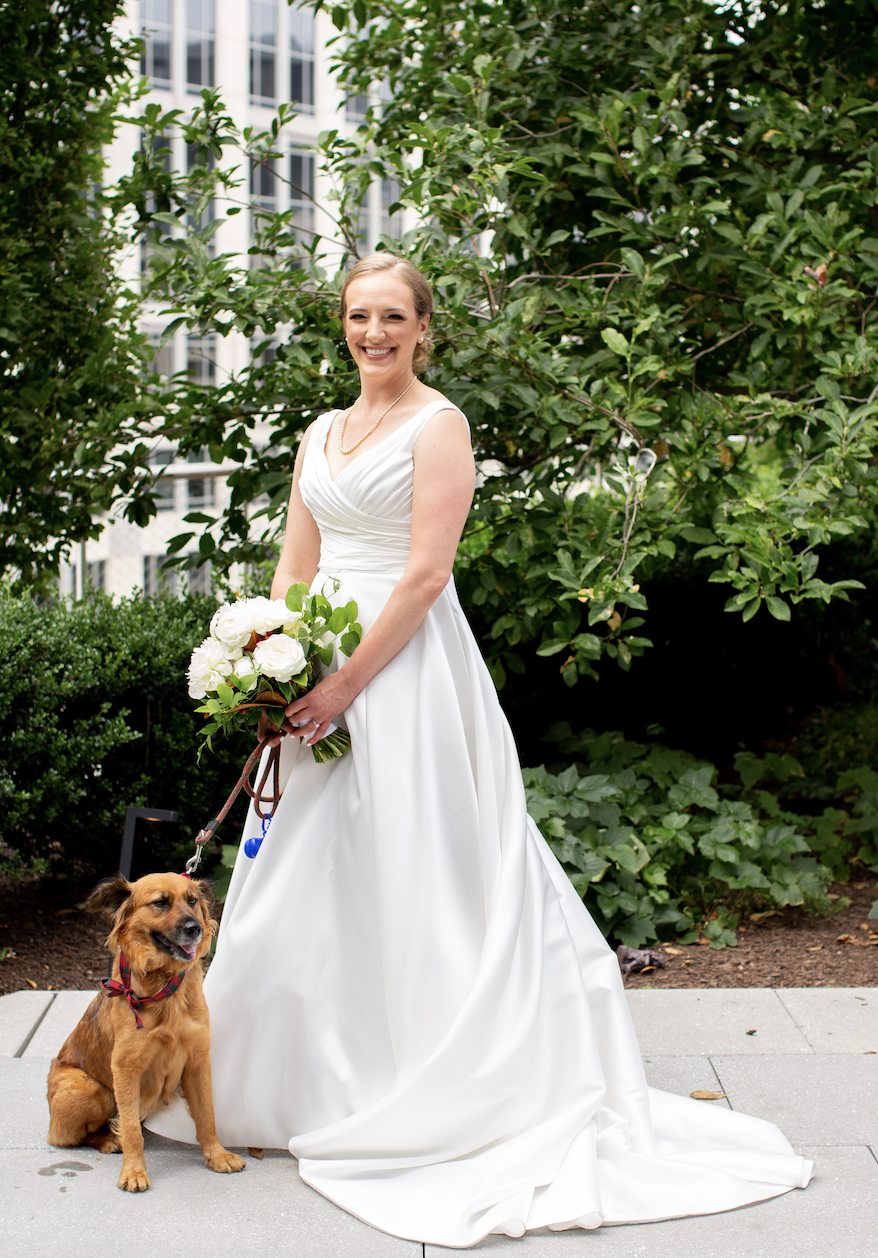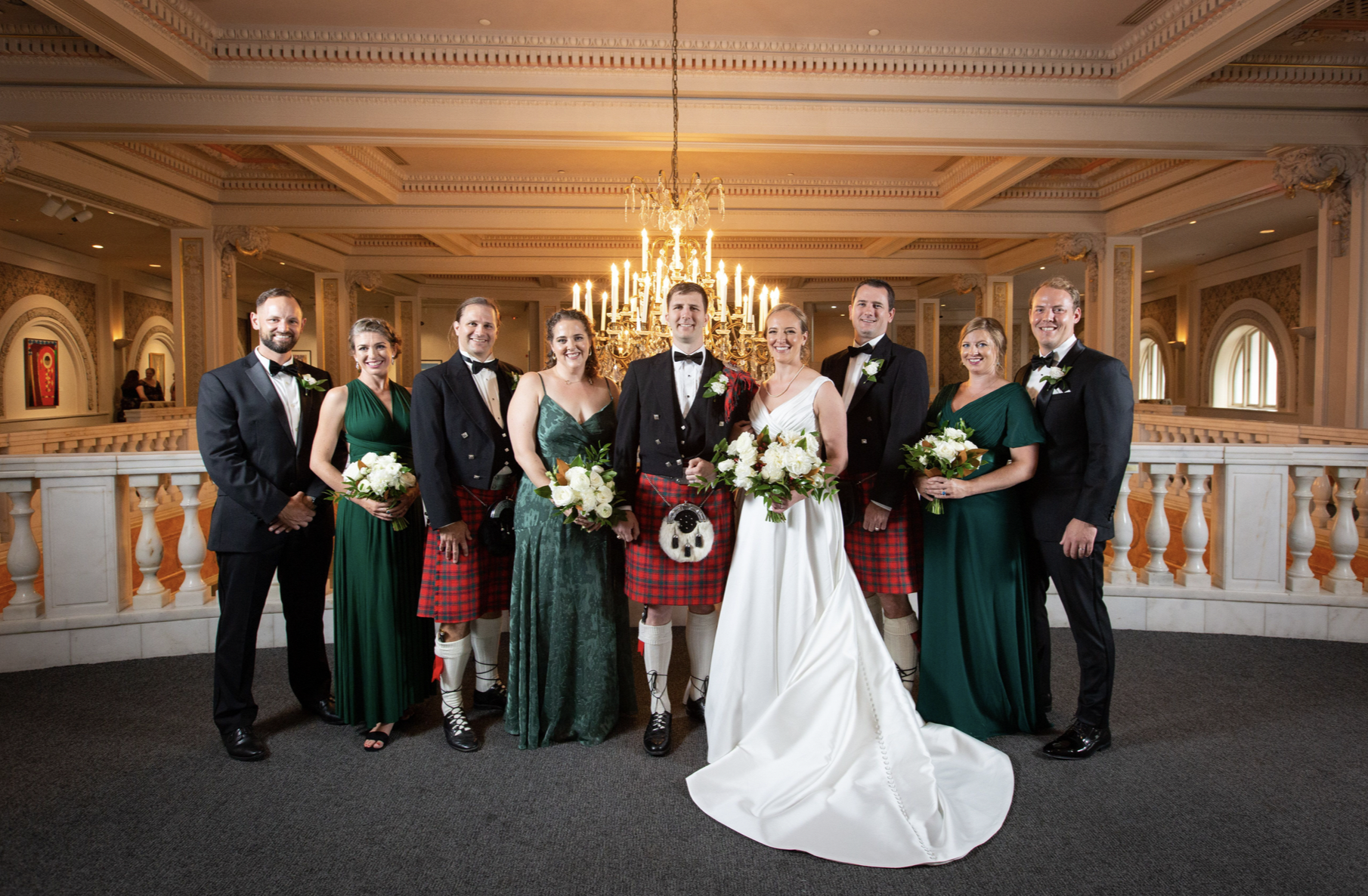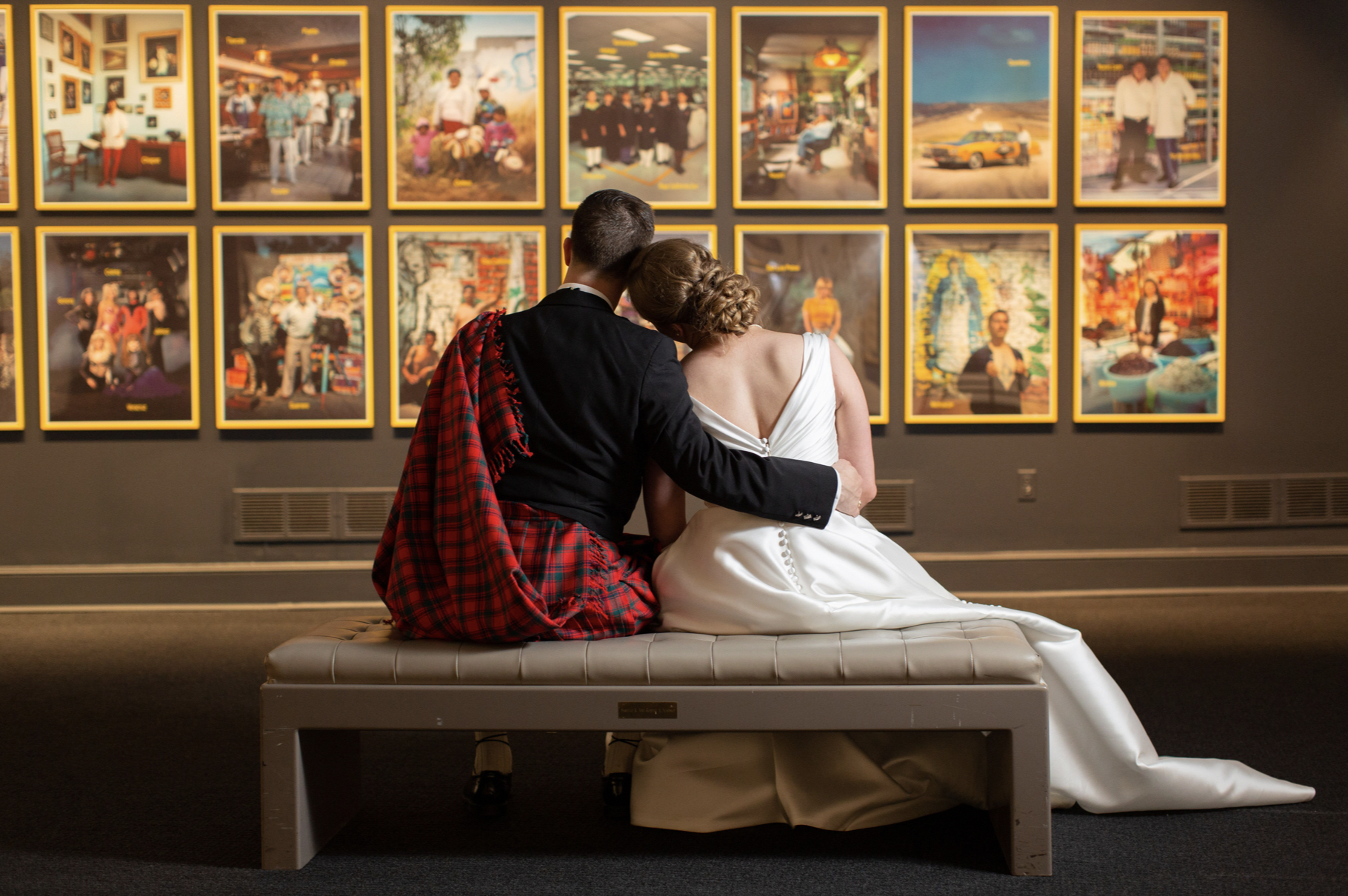 As avid book readers, Lesley and Duncan infused their passion for literature into their celebration. Collaborating with a talented baker, they unveiled a custom cake that resembled a delightful stack of books. This thoughtful detail not only showcased their shared love for stories but also added a touch of whimsy to their special day. Additionally, their furry companion, their beloved furbaby, joined them for memorable photographs, capturing the essence of their bond as a family.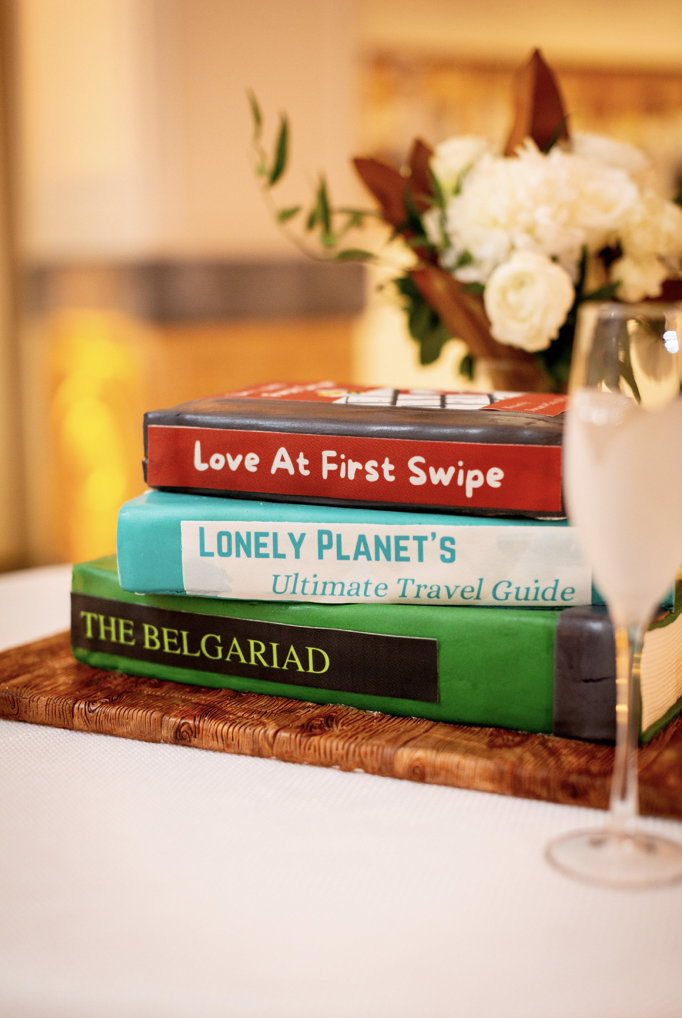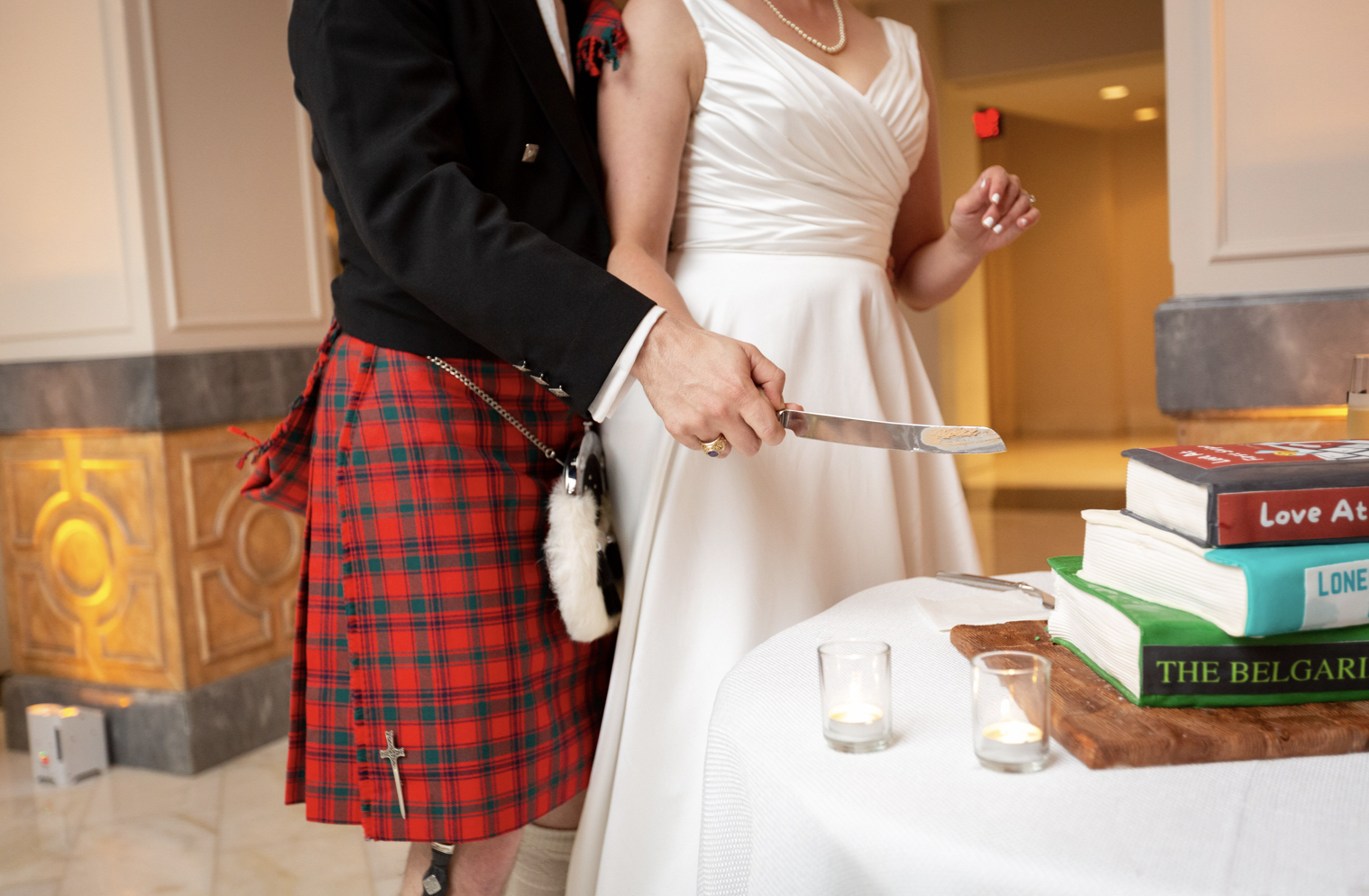 Planning a wedding during a pandemic was no easy feat, but Lesley and Duncan persevered. They had to make tough decisions, including rescheduling their original date, as they navigated the uncertain landscape. However, fortune favored them as their reception took place during a period between waves when COVID-19 cases were low. This stroke of luck allowed their loved ones to gather safely and revel in the joyous celebration of their marriage.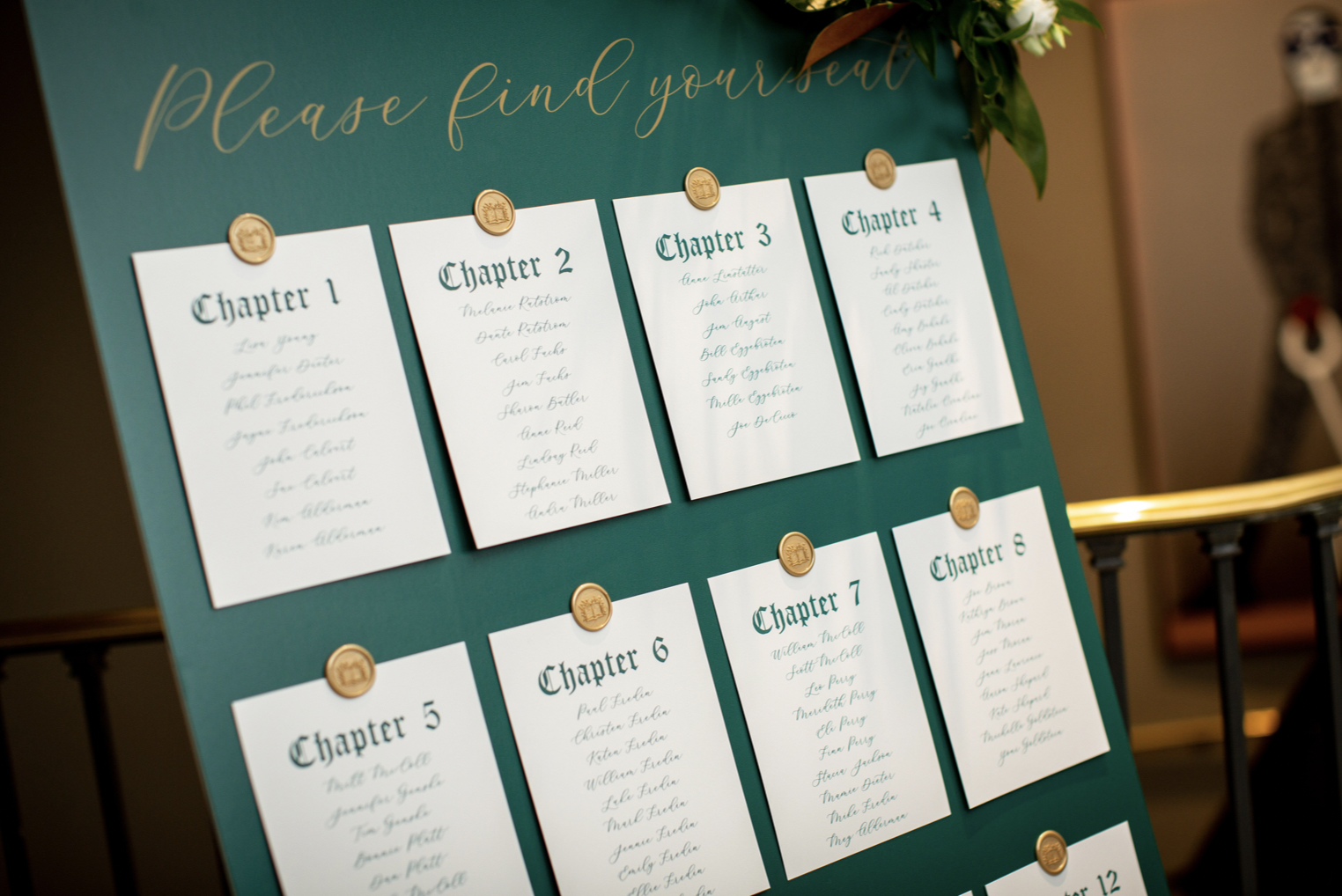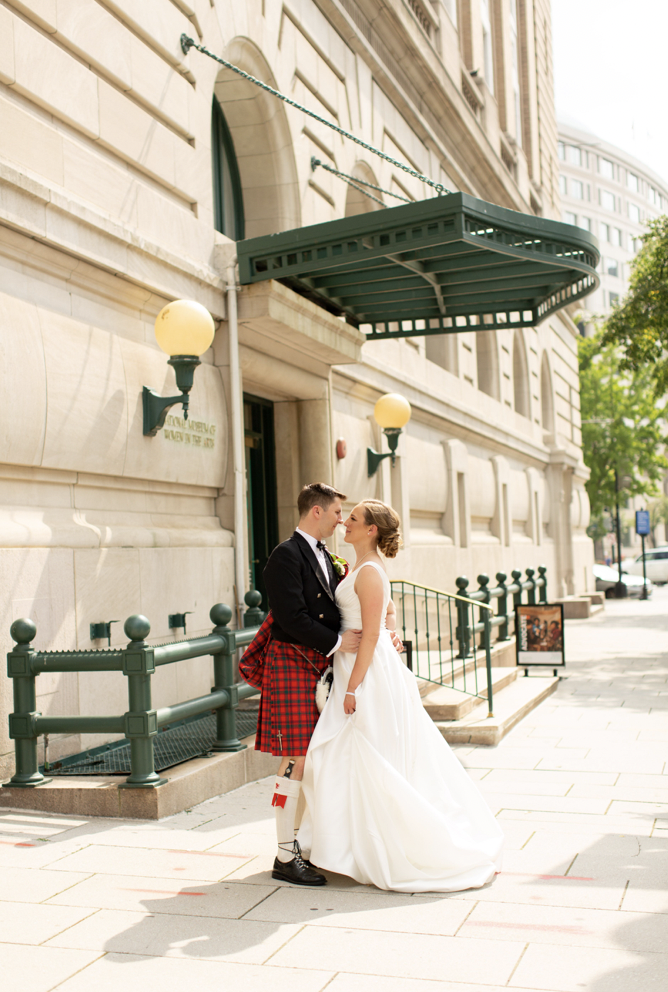 The iconic National Museum of Women in the Arts provided the perfect backdrop for Lesley and Duncan's reception. Located in the heart of DC, this venue exudes elegance and cultural significance, mirroring the couple's commitment to embracing art and celebrating the achievements of women. The museum's timeless beauty heightened the romance and added a touch of sophistication to the festivities.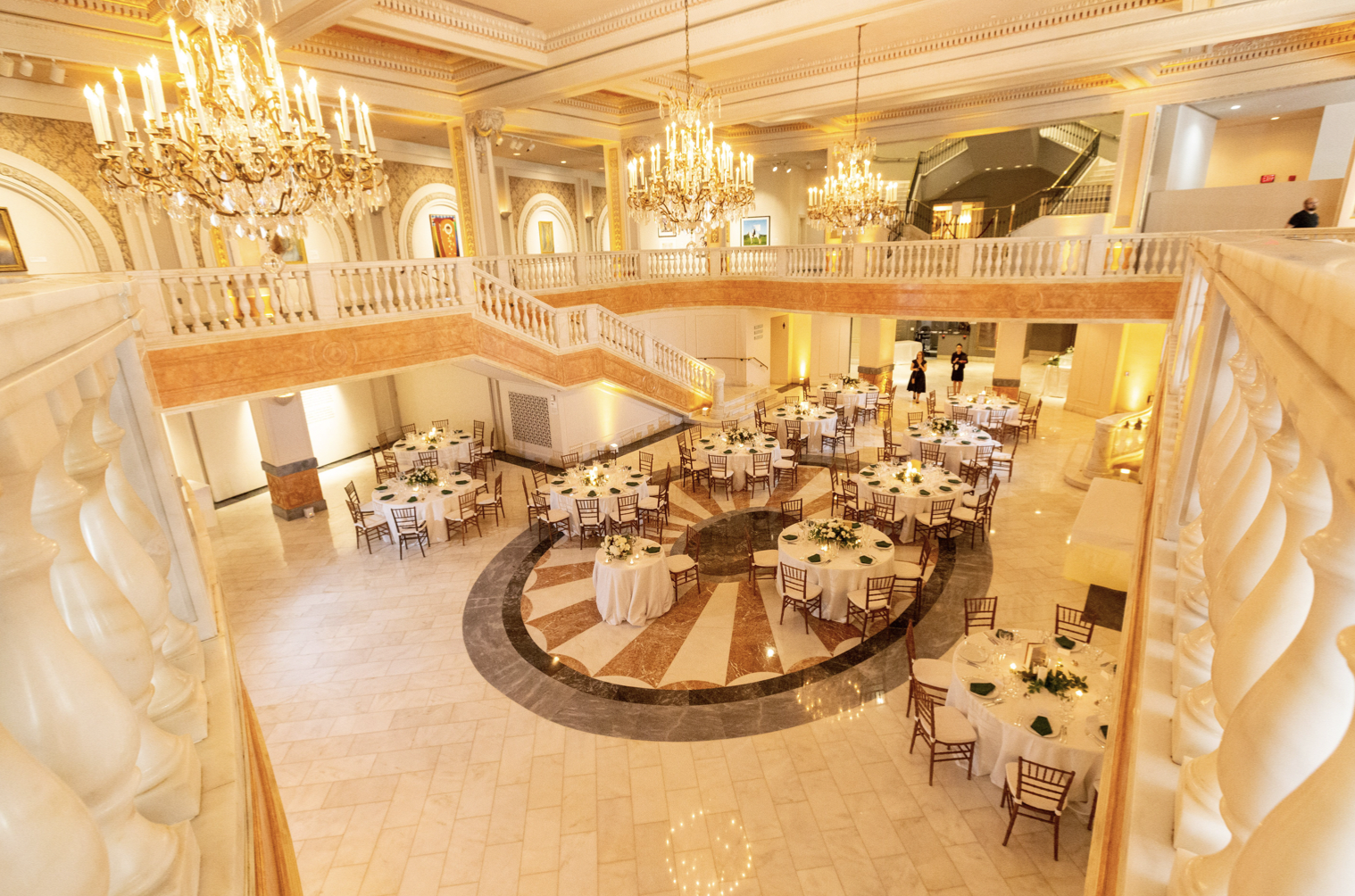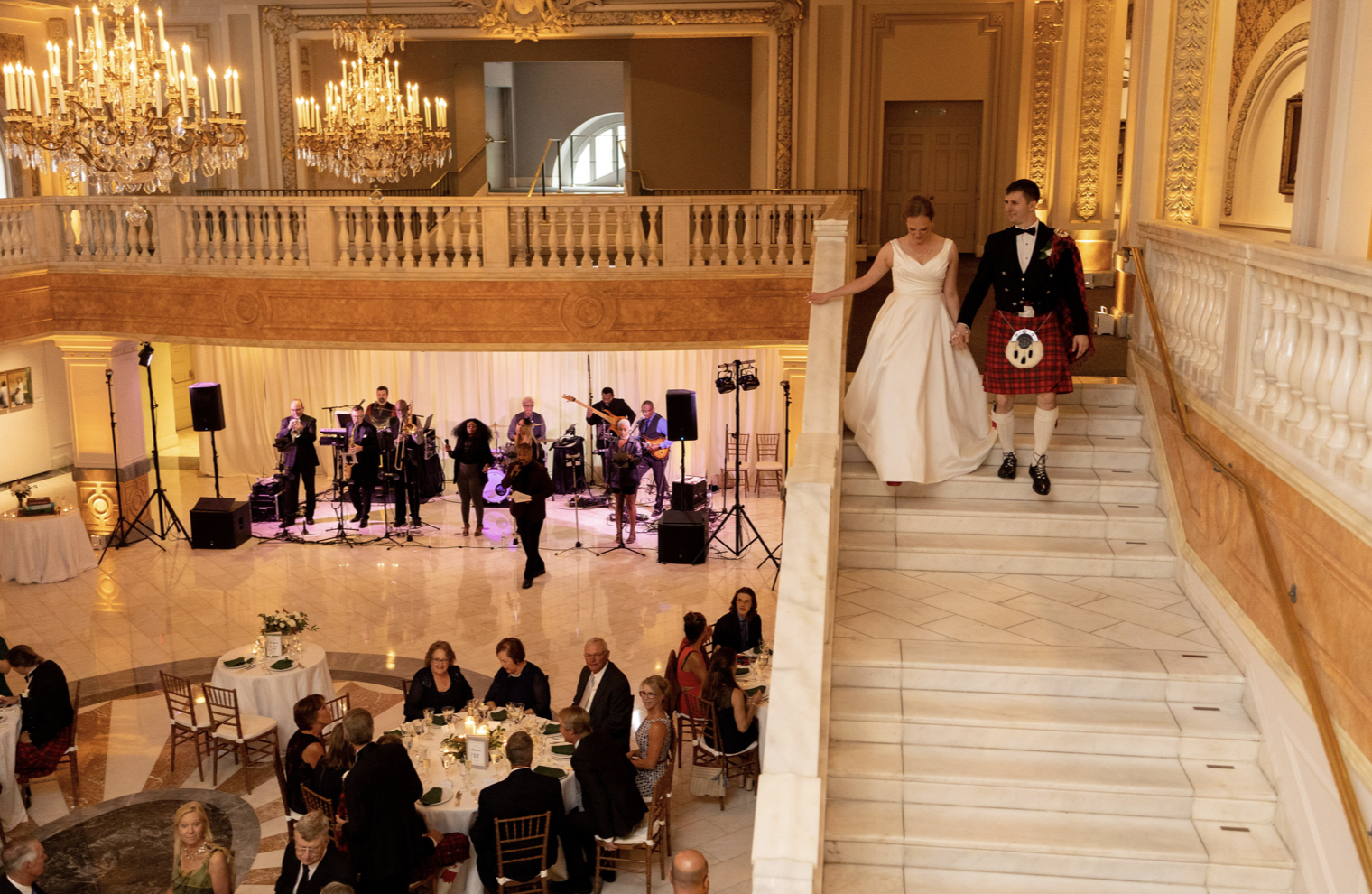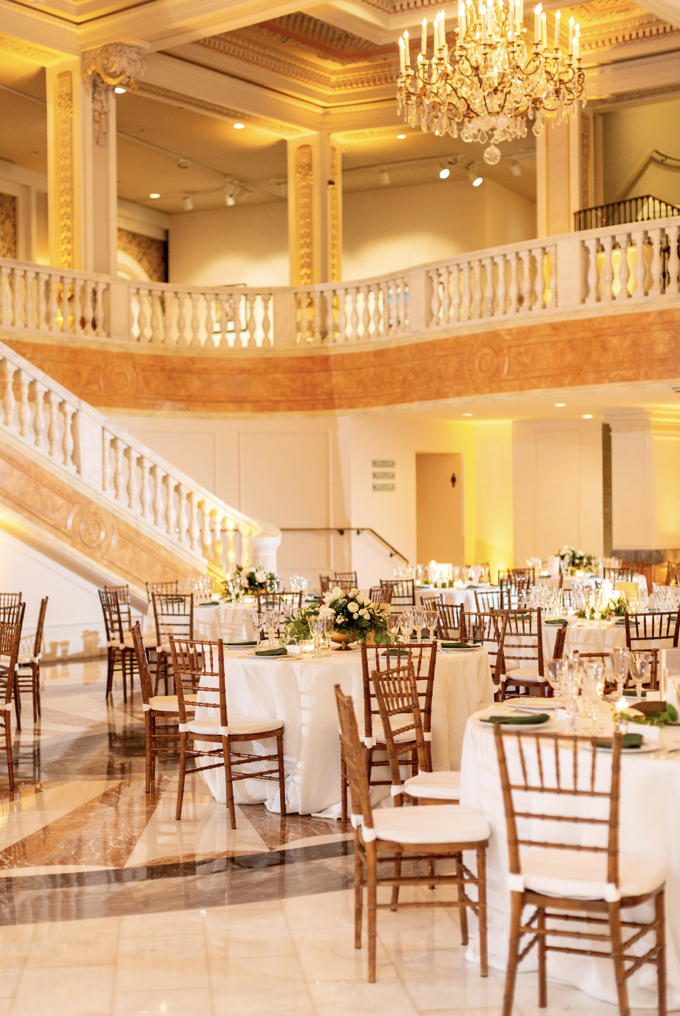 Lesley and Duncan's wedding was a testament to the power of love and the resilience of the human spirit. Despite the challenges posed by the pandemic, the atmosphere was permeated with genuine joy and heartfelt celebrations. Friends and family, who had eagerly awaited the opportunity to come together, reveled in the happiness of the couple, creating unforgettable memories and forging deeper connections. In conclusion, Lesley and Duncan's wedding showcased the triumph of love over adversity.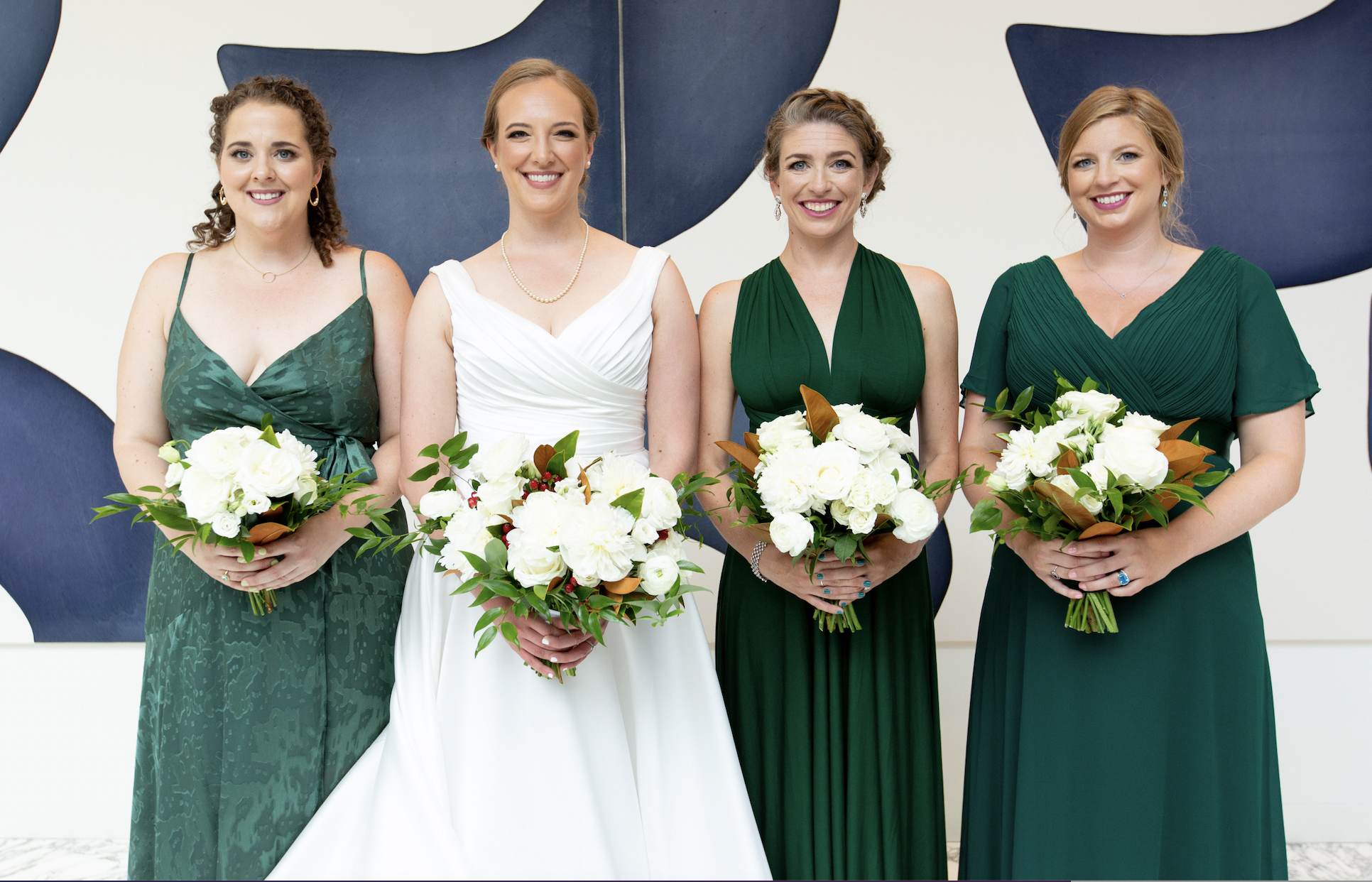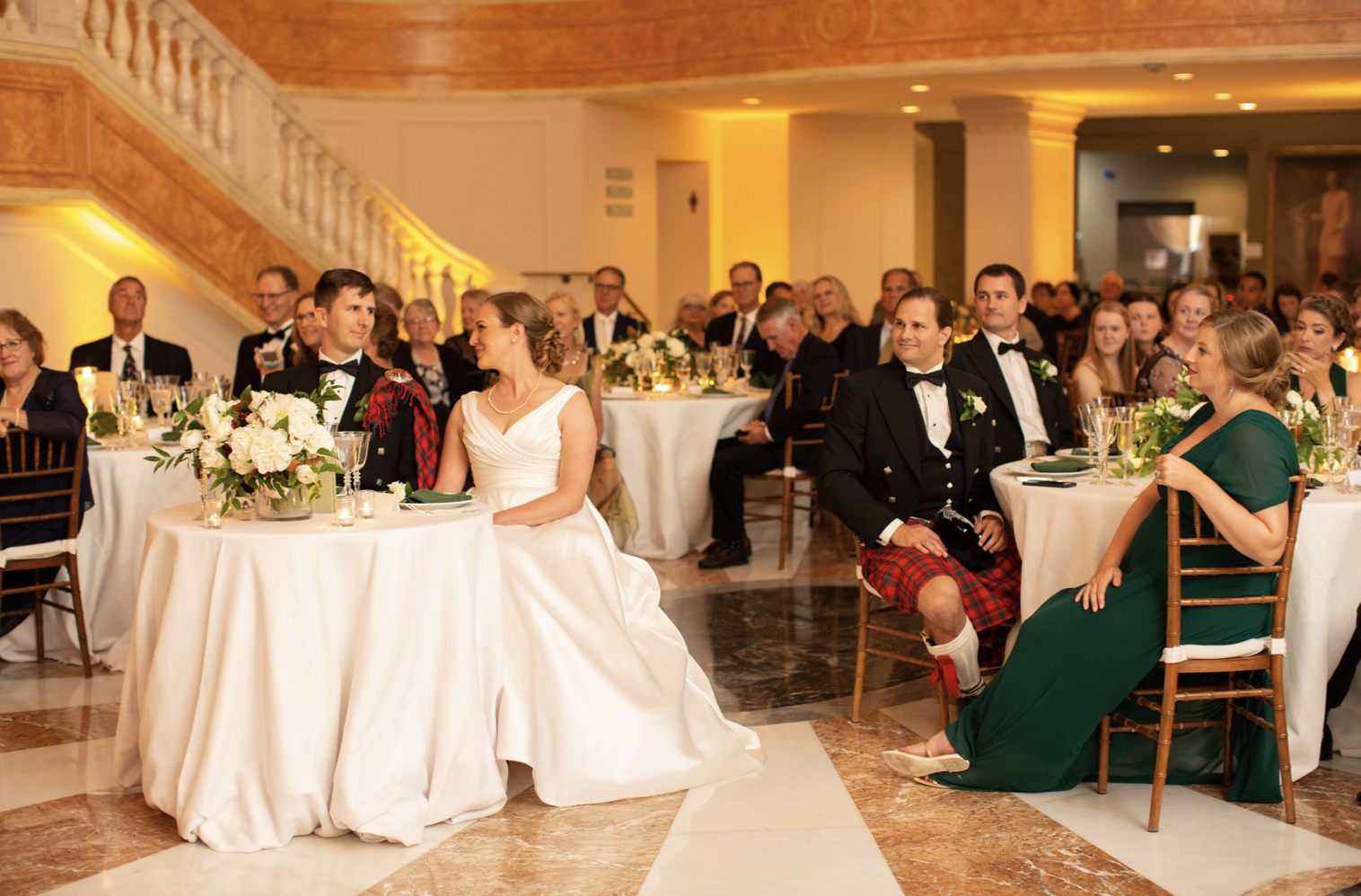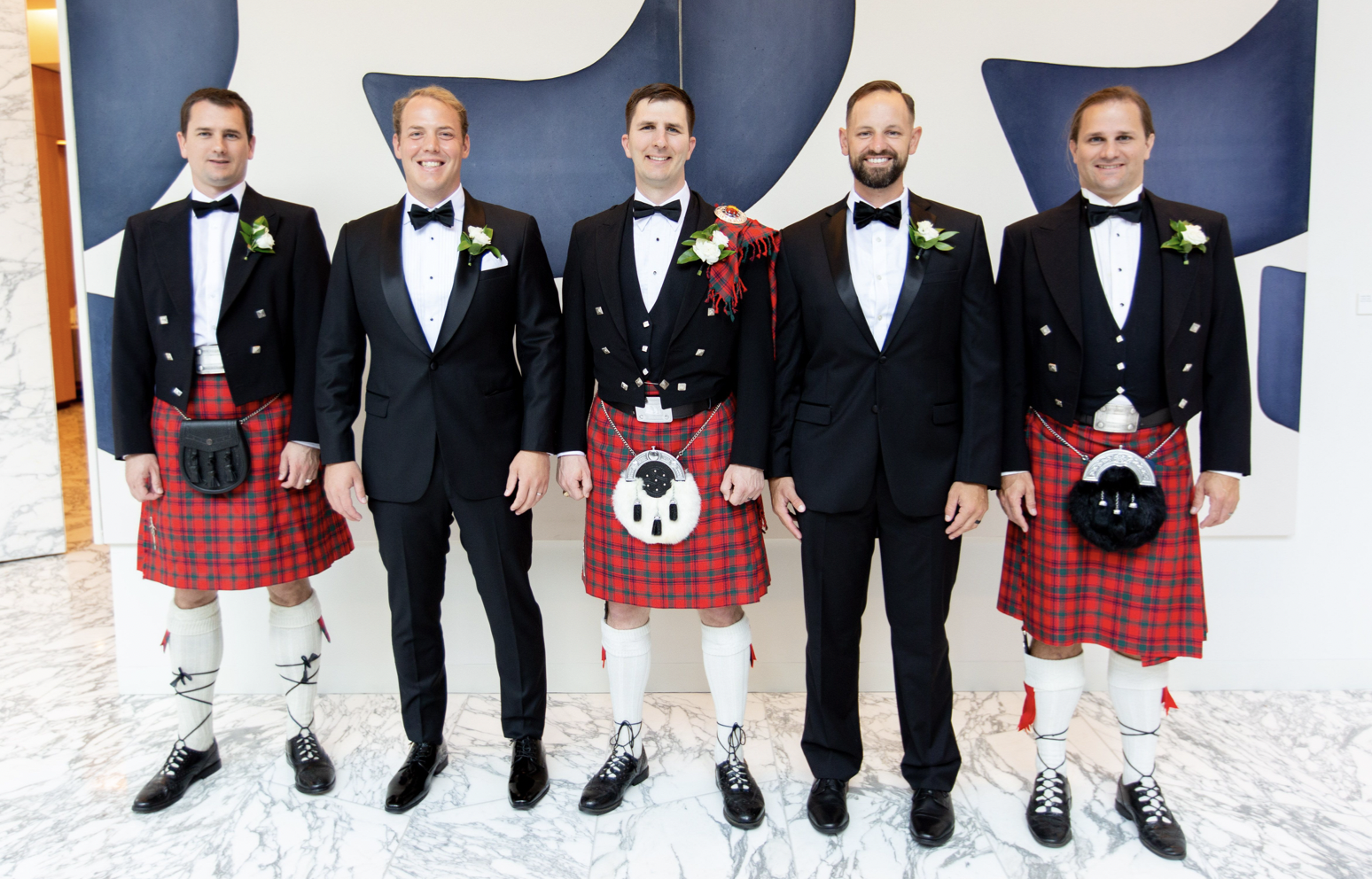 Vendors:
Photographer: Kate Fine Art
Venue – National Museum of Women in the Arts
Event Coordinator/Planner/Designer: Bright Occasions
Caterer – Design Cuisine
Cake – Sweet Elevations
Florist – Uncloudy Studio
Event Paper – The Dandelion Patch
Hair & Make-up Artists: Pins & Brushes
Reception Band – Round Midnight, Entertainment Exchange
Lighting and drape – Dan Goldman Events