Rustic chic wedding inspiration has been influencing DC area wedding trends and across the country for the past few years. And  while some trends come and go, I think this one is here to stay for awhile more. It's not hard to understand why beautiful restored barns or a field of wildflowers may be popular amongst engaged couples. There is just something so charming about these types of weddings. And while we may have been glad to see the mason jar craze become less popular, we are totally in favor of elegantly styled rustic weddings and events. We were super excited to see this gorgeous sign from our Virginia wedding for Miranda and Tony at Clyde's Willowcreek Farm, included among the top 24 Ways to Create a Rustic Chic Wedding. There are so many great rustic chic wedding ideas, to see more head over to popsugar.com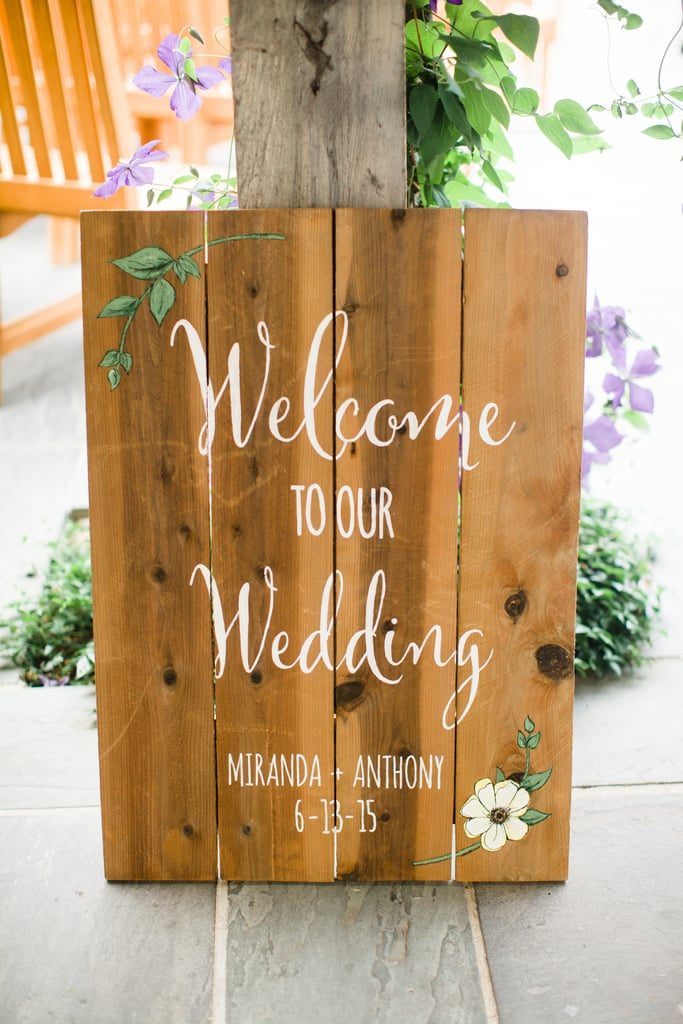 There are so many great ways to host a rustic chic wedding in the dc, maryland or virginia area. Our biggest piece of advice is to ultimately plan a wedding that reflects your style and personality. And have fun with your wedding planning and design.
Head on over to Popsugar to see some great ideas and inspiration for your Rustic Chic Wedding.
To see some of the weddings, social and corporate events we have planned in the DC area and other features, head over to our Press page.