Our Vibrant Dutch wedding editorial was previously seen on Style Me Pretty and we are sharing the original post here. It was wonderful to team up with Rachael Foster Photography and Petals by the Shore to create this stunning wedding inspiration shoot. Drawing on Dutch culture, our photo shoot, shot at Woodlawn Manor in Sandy Springs, is as rich in history as it is in color. The tablescape was layered in vibrant shades of reds and blues that literally pop off the page. And, with a floral-crowned bride styled by Amy Decker Beauty, dressed by Fabulous Frocks and gussied up with a little something blue from The Garter Girl, this editorial is sure to be a must see for some serious inspiration.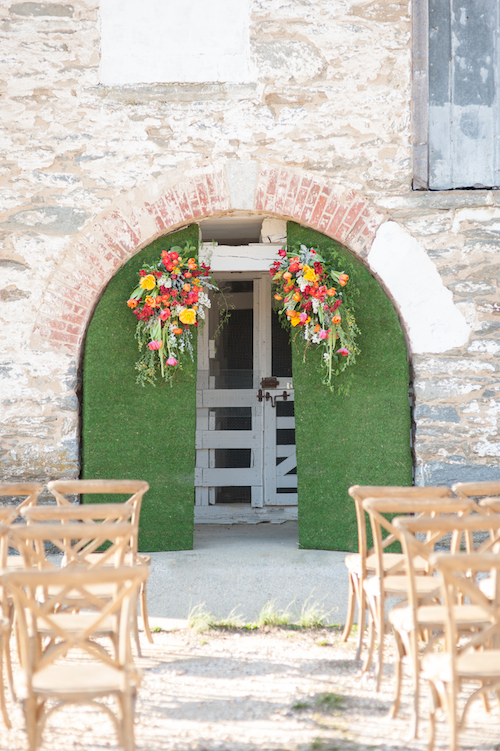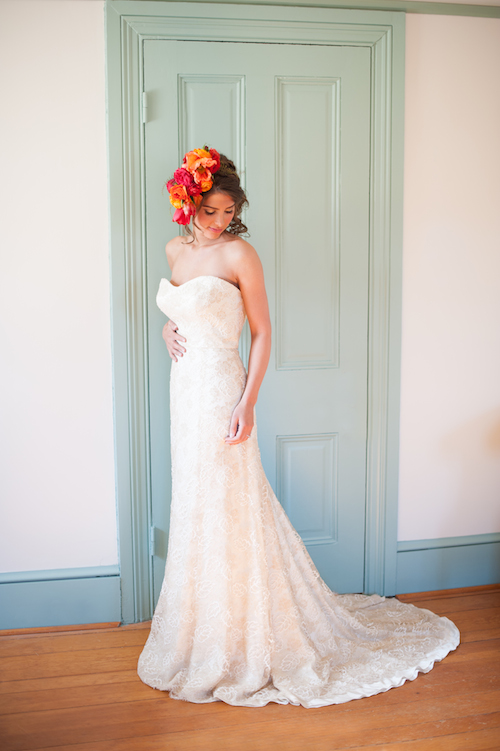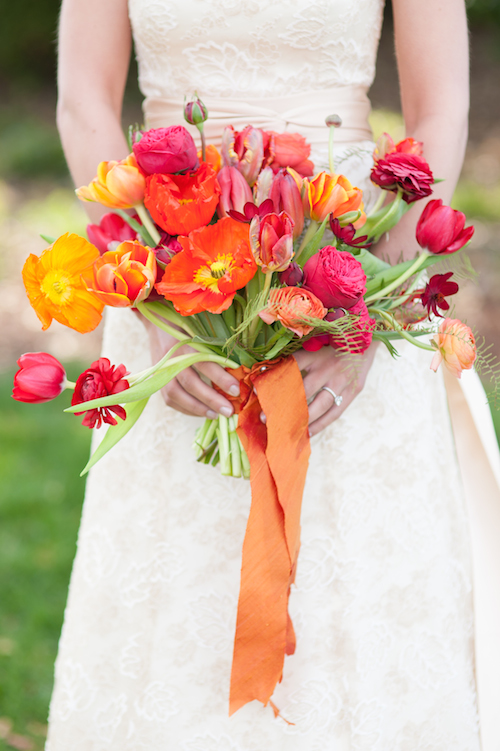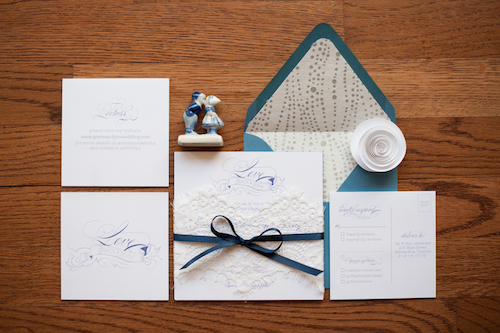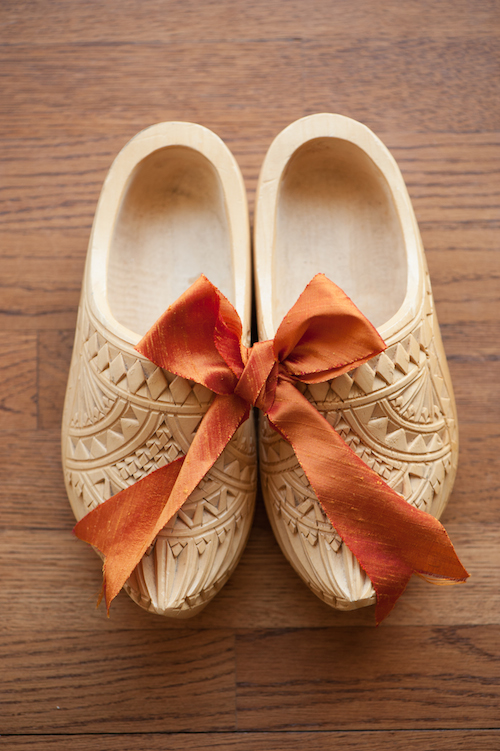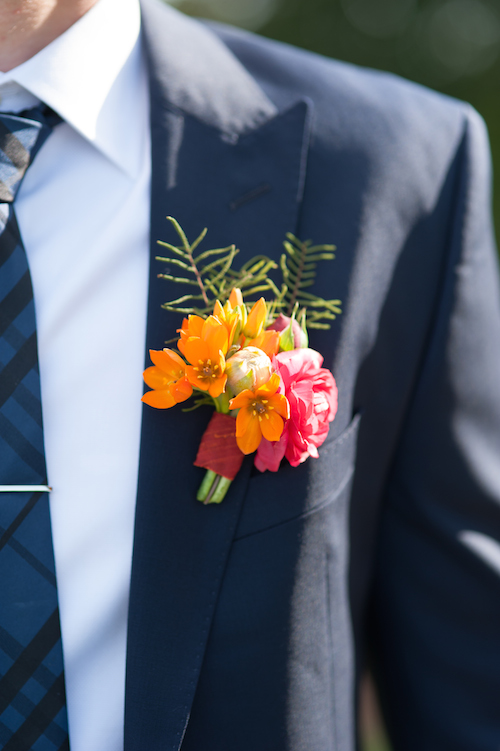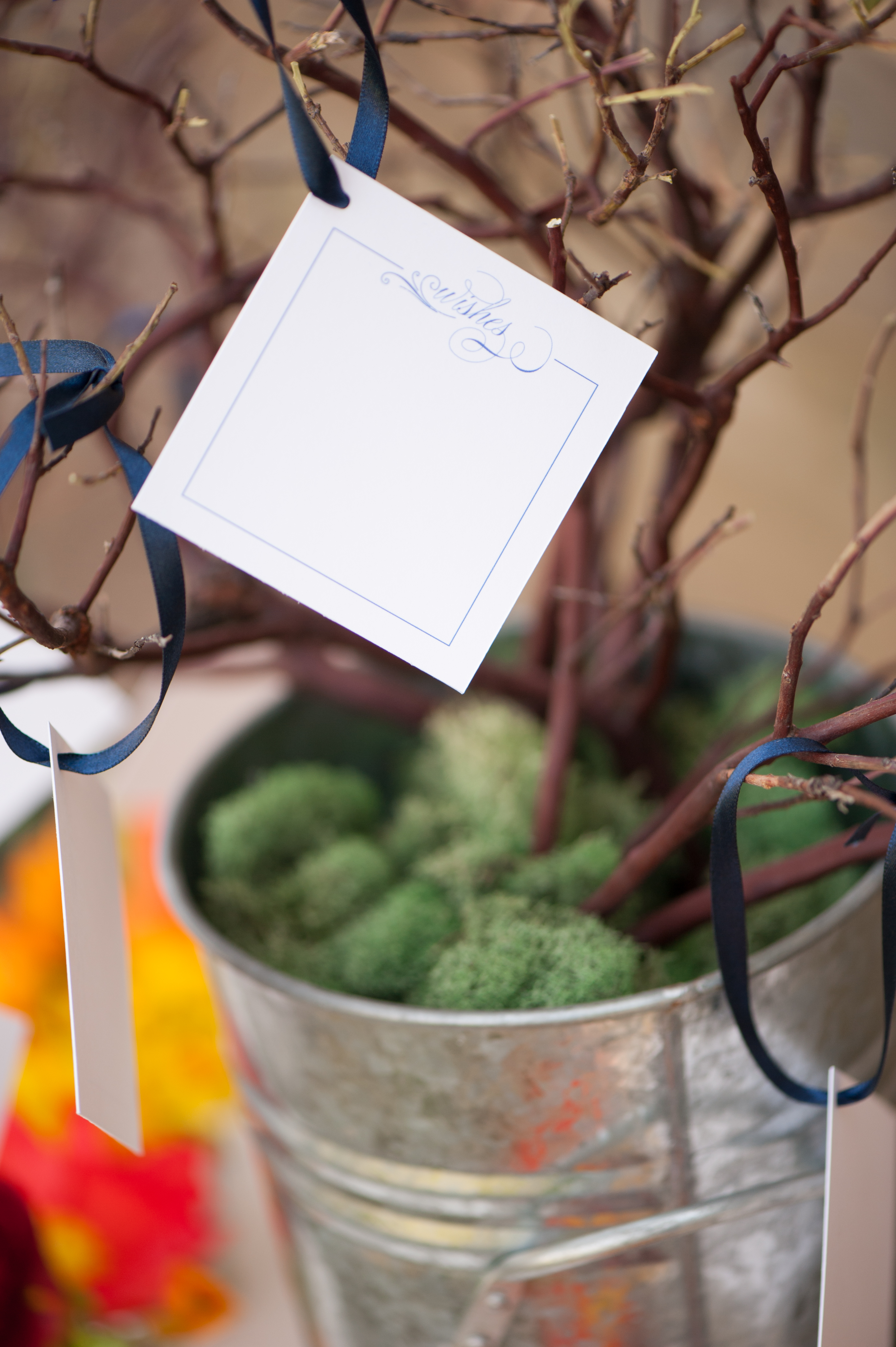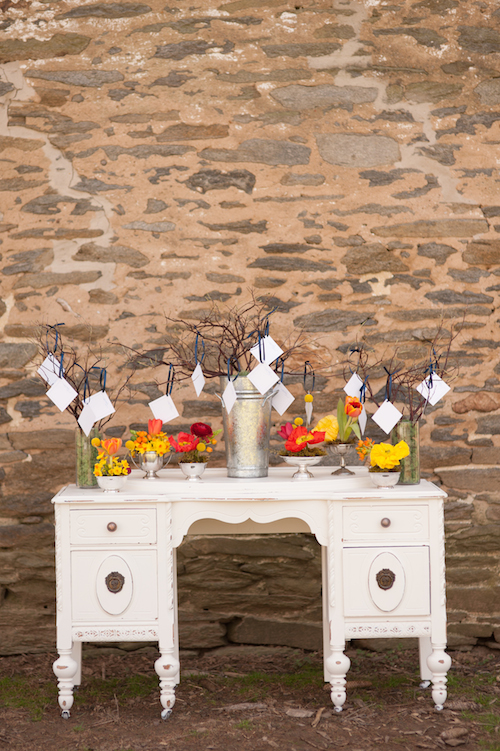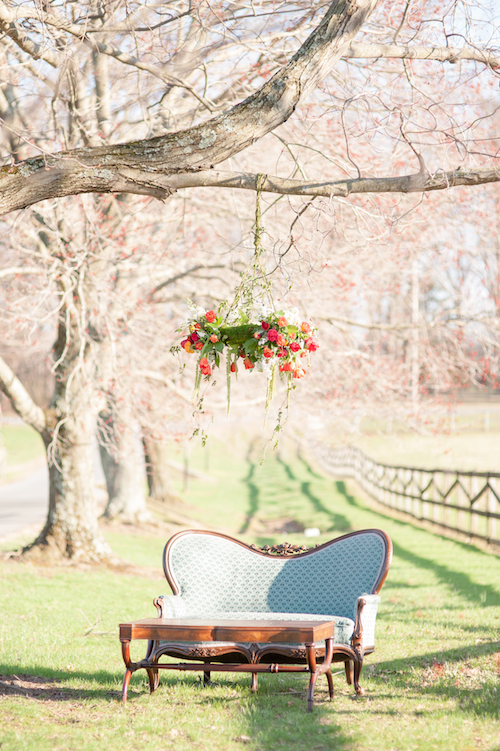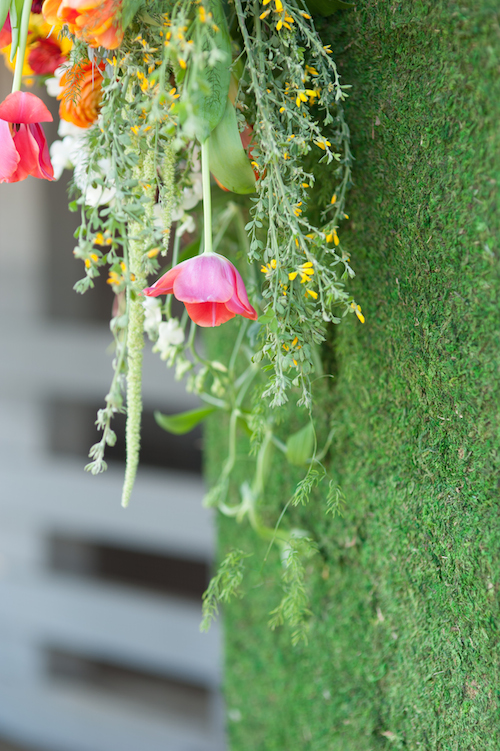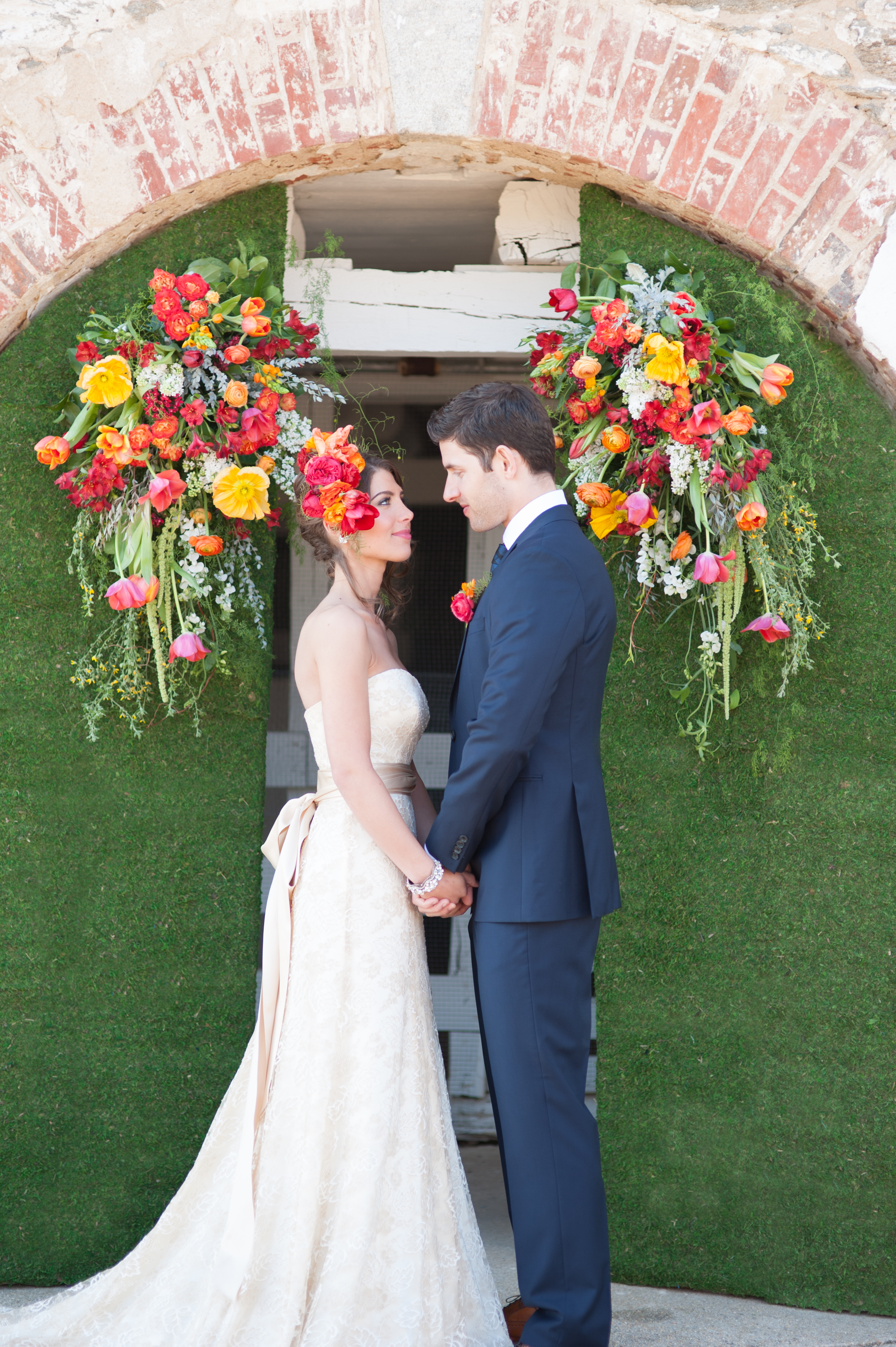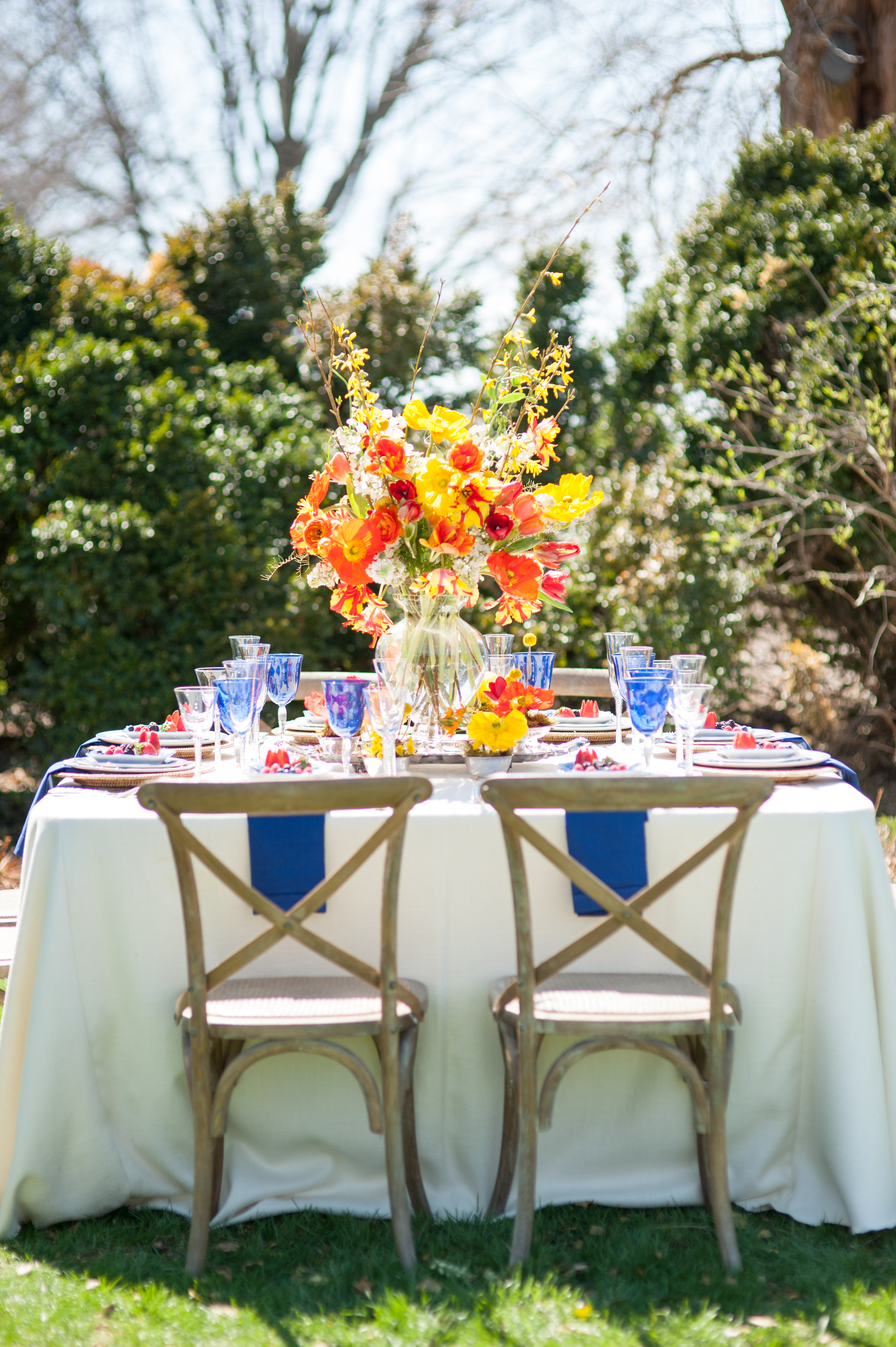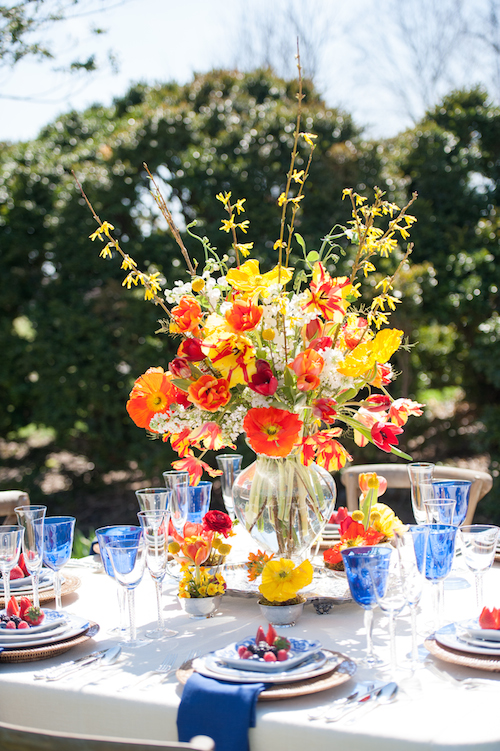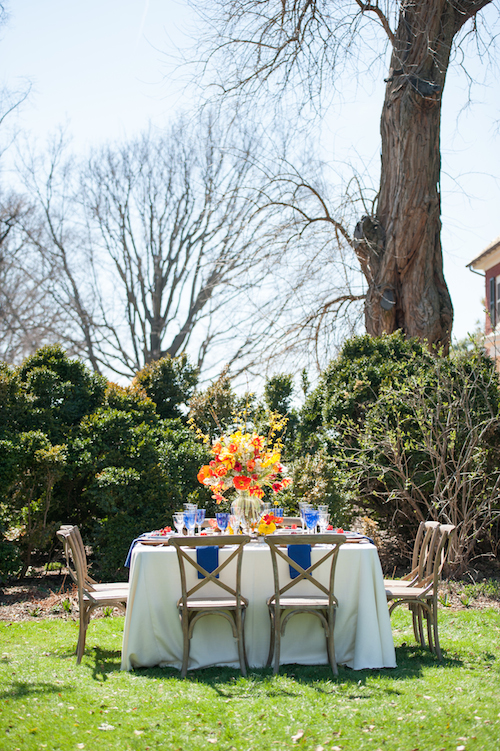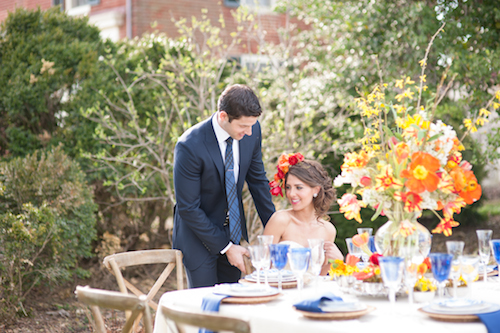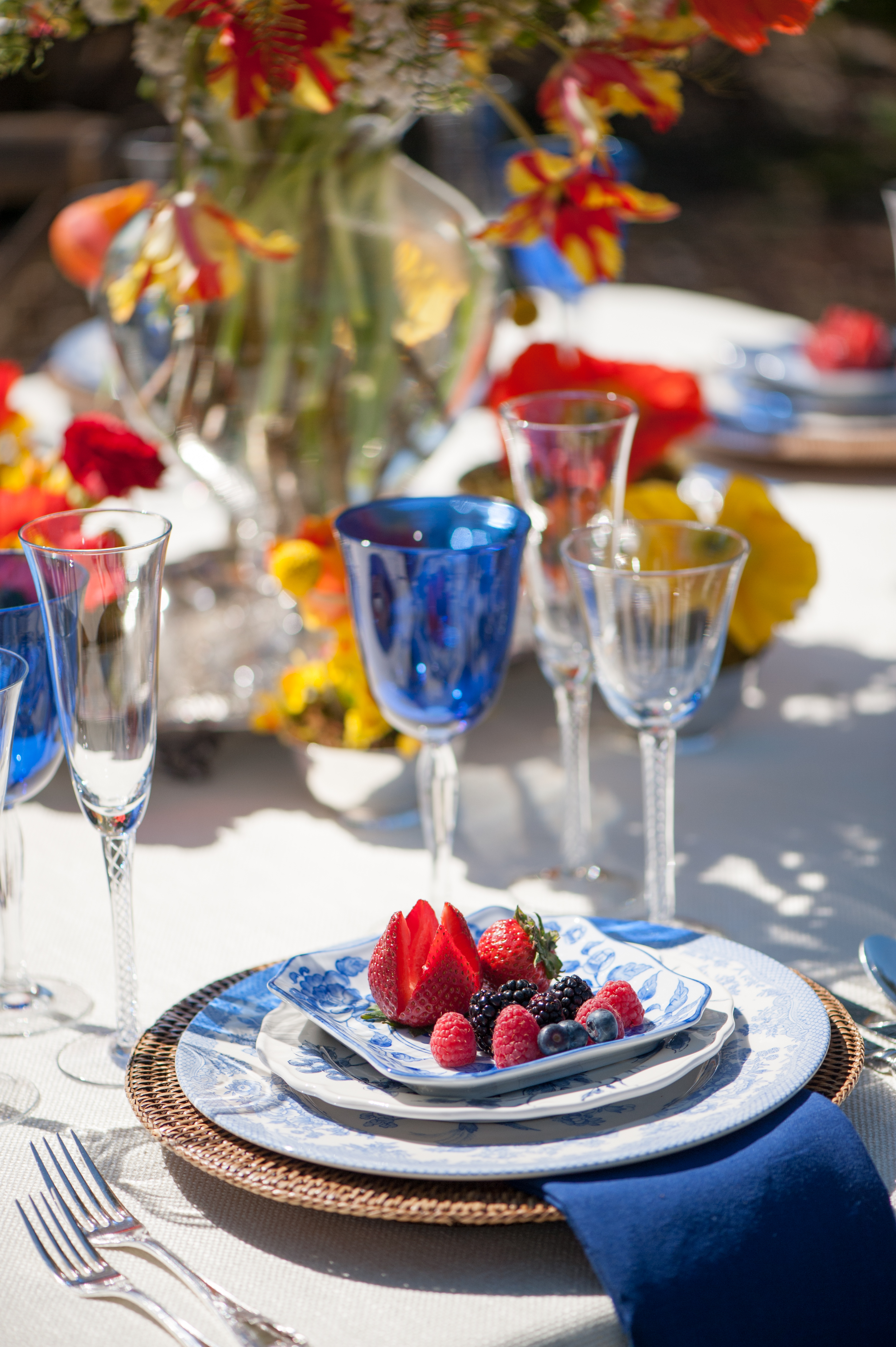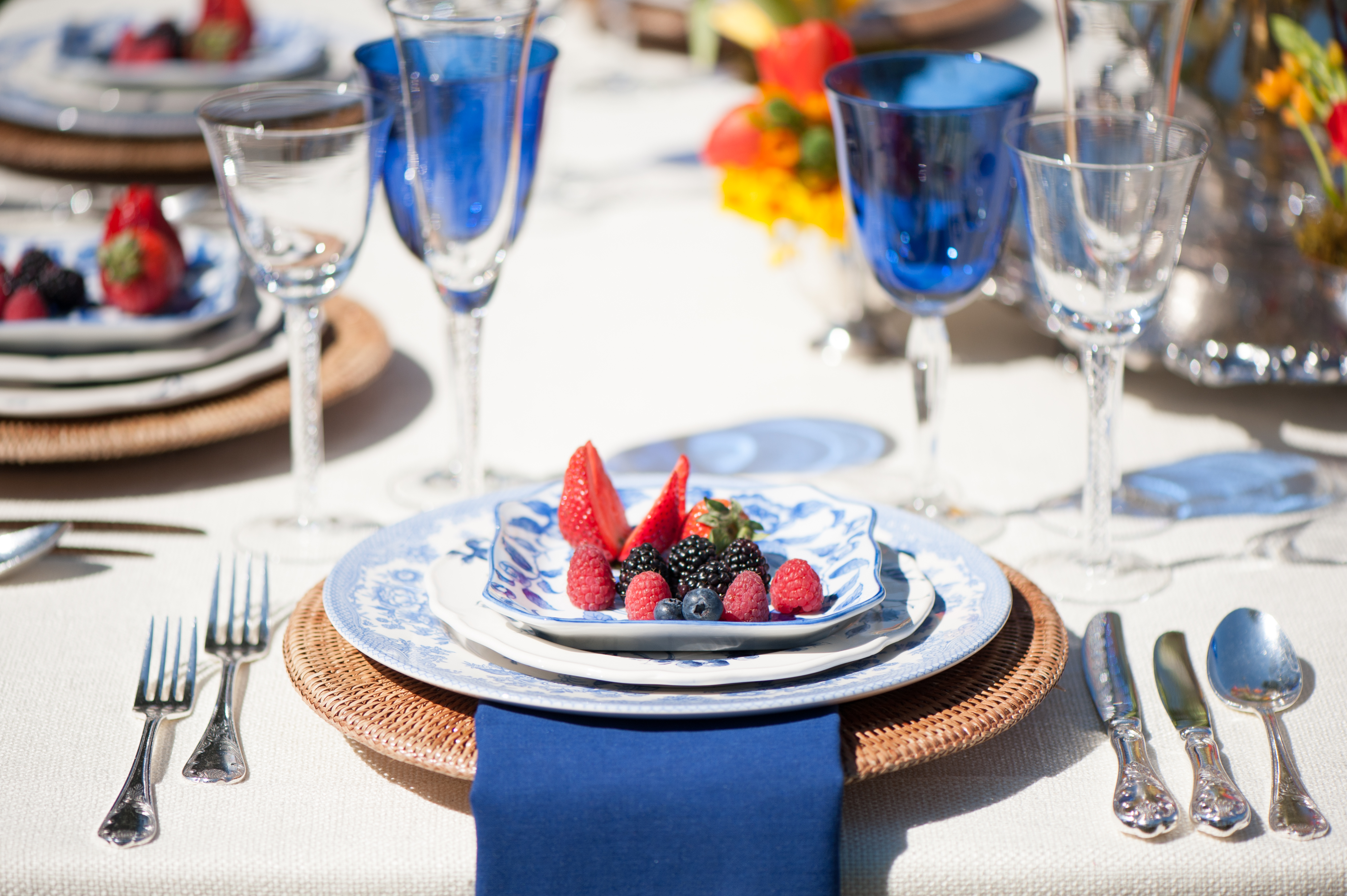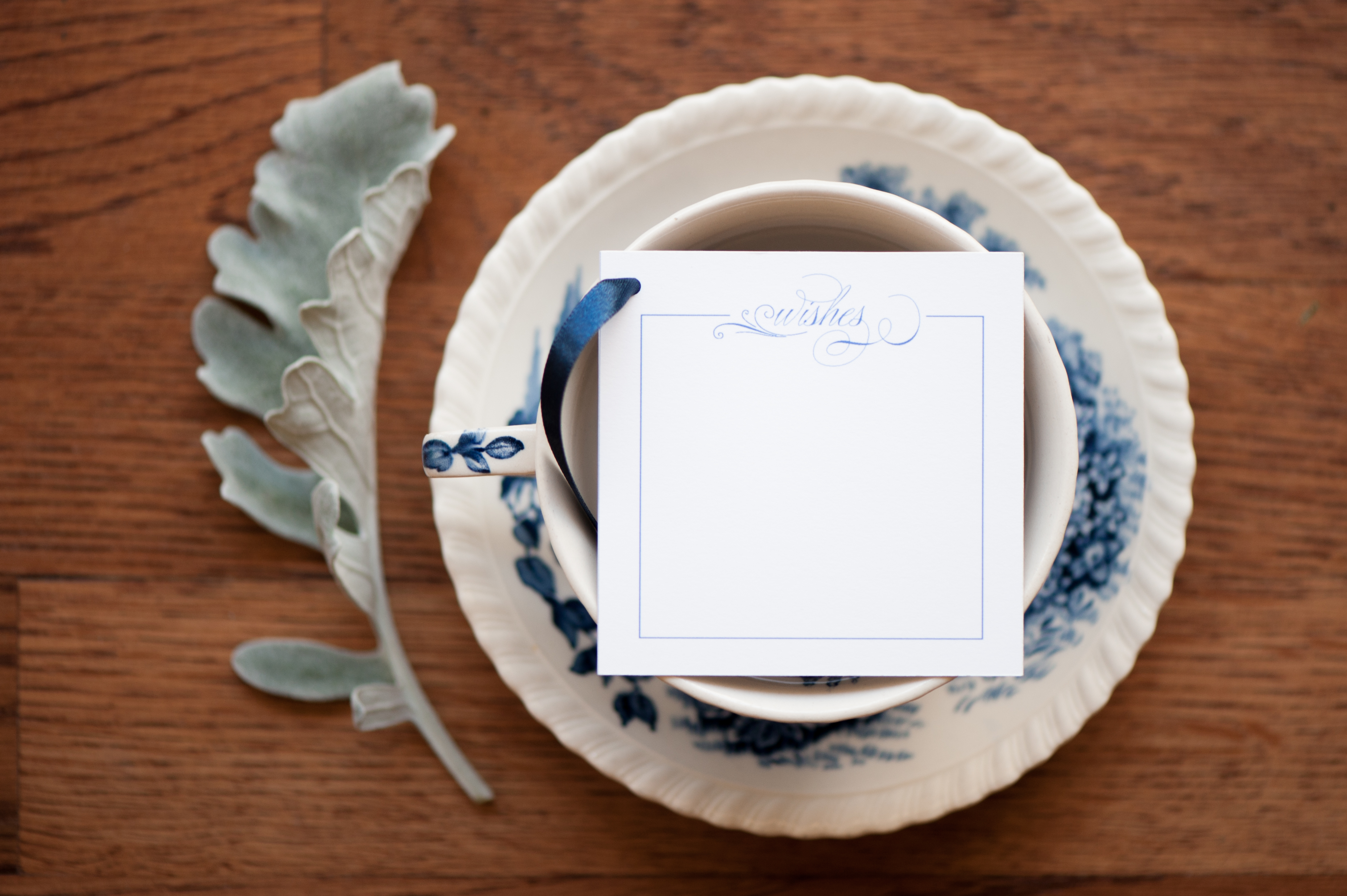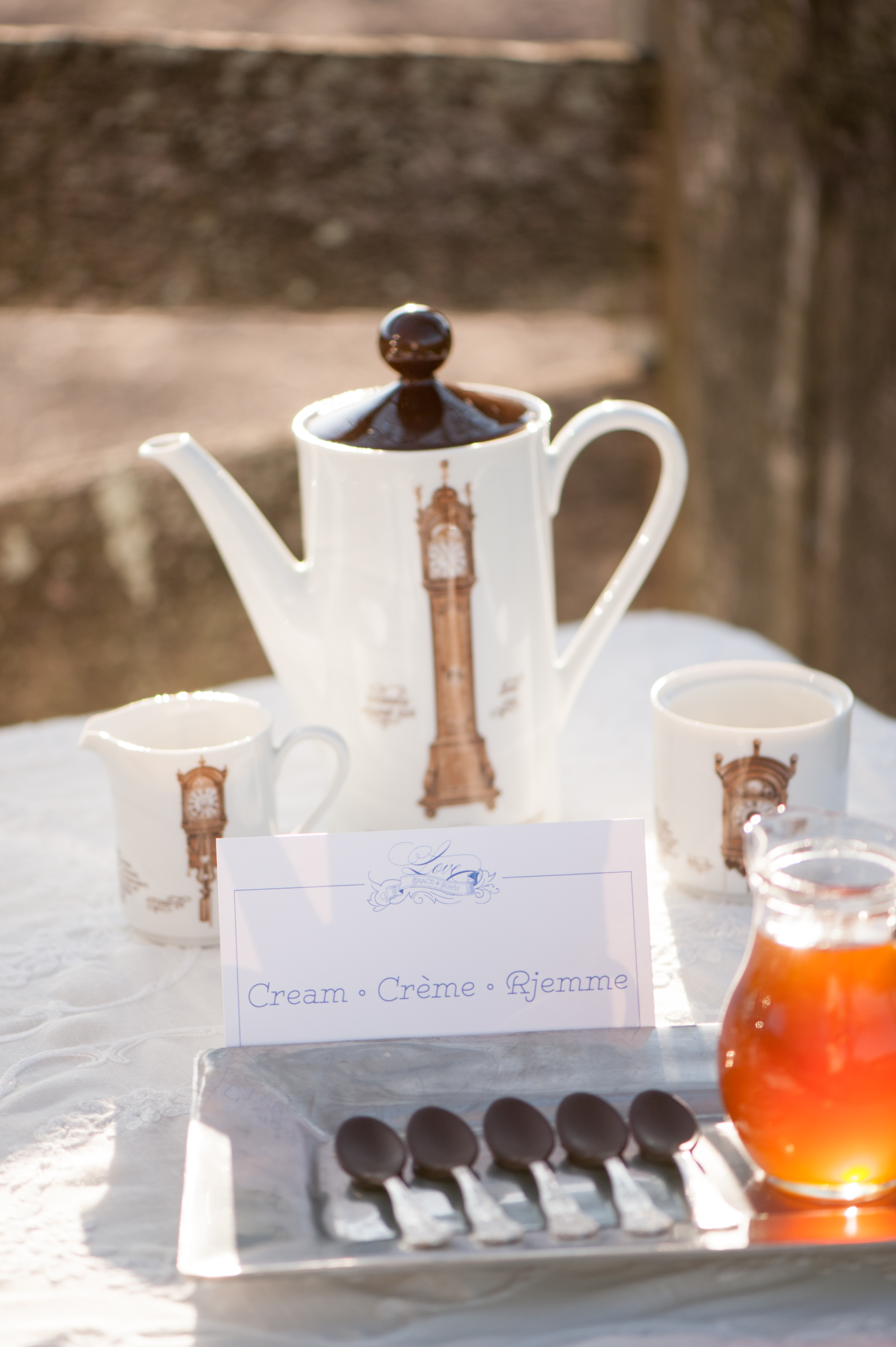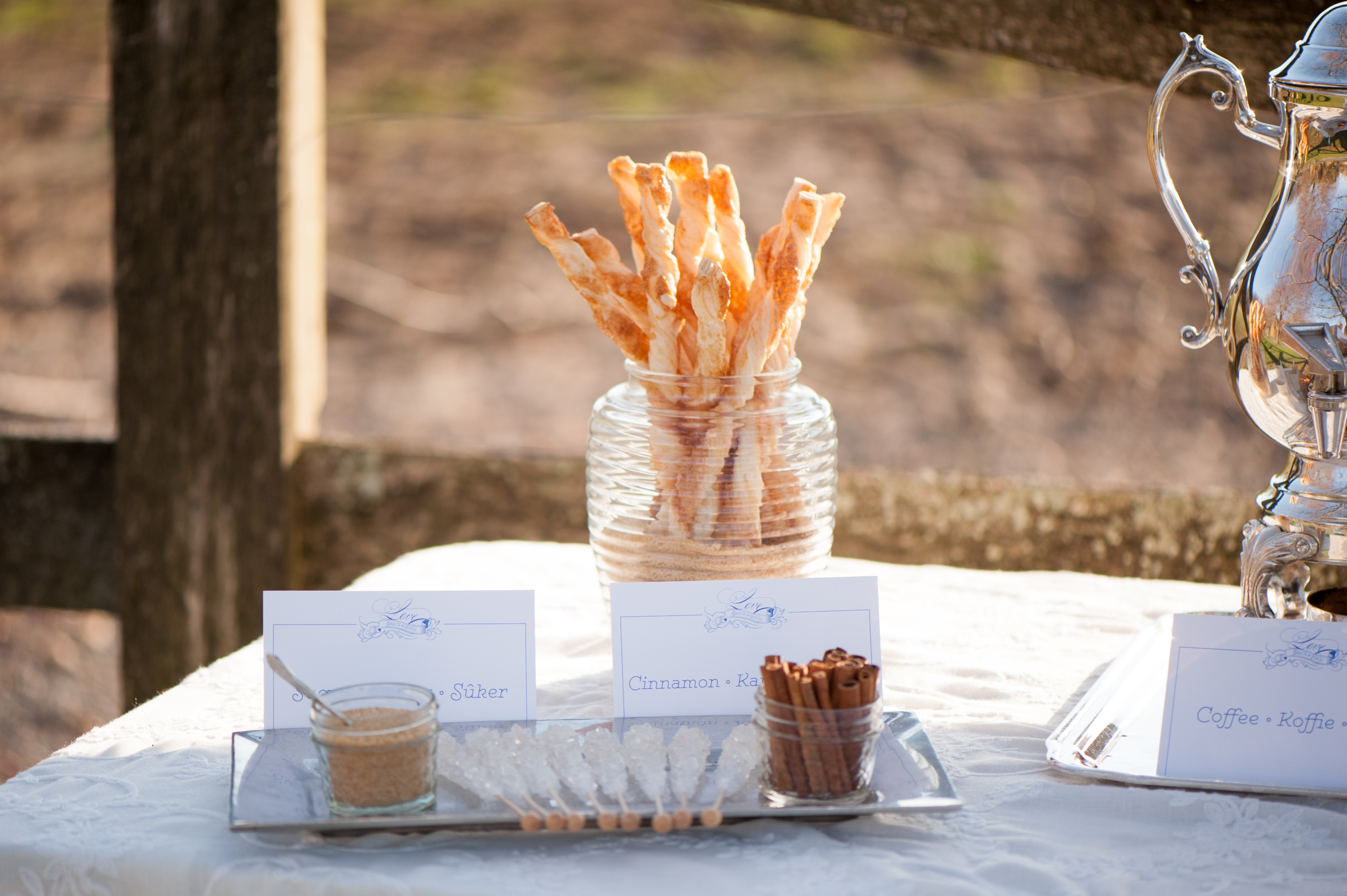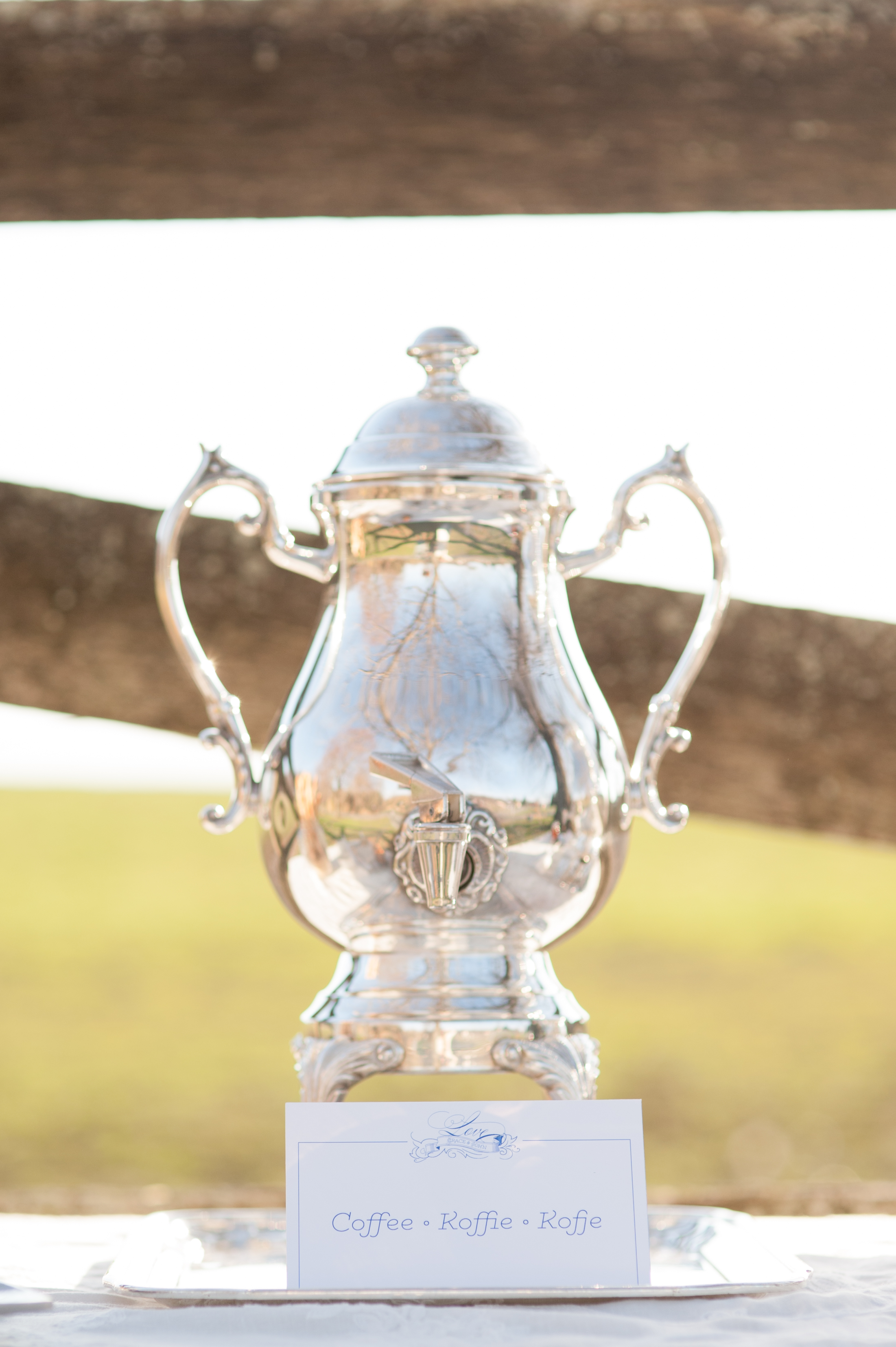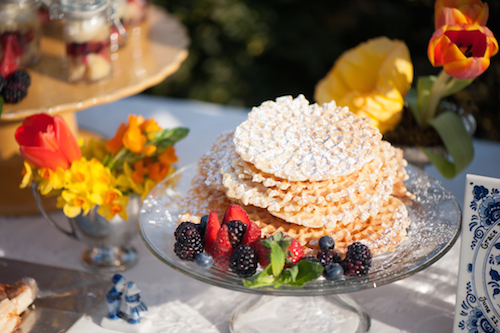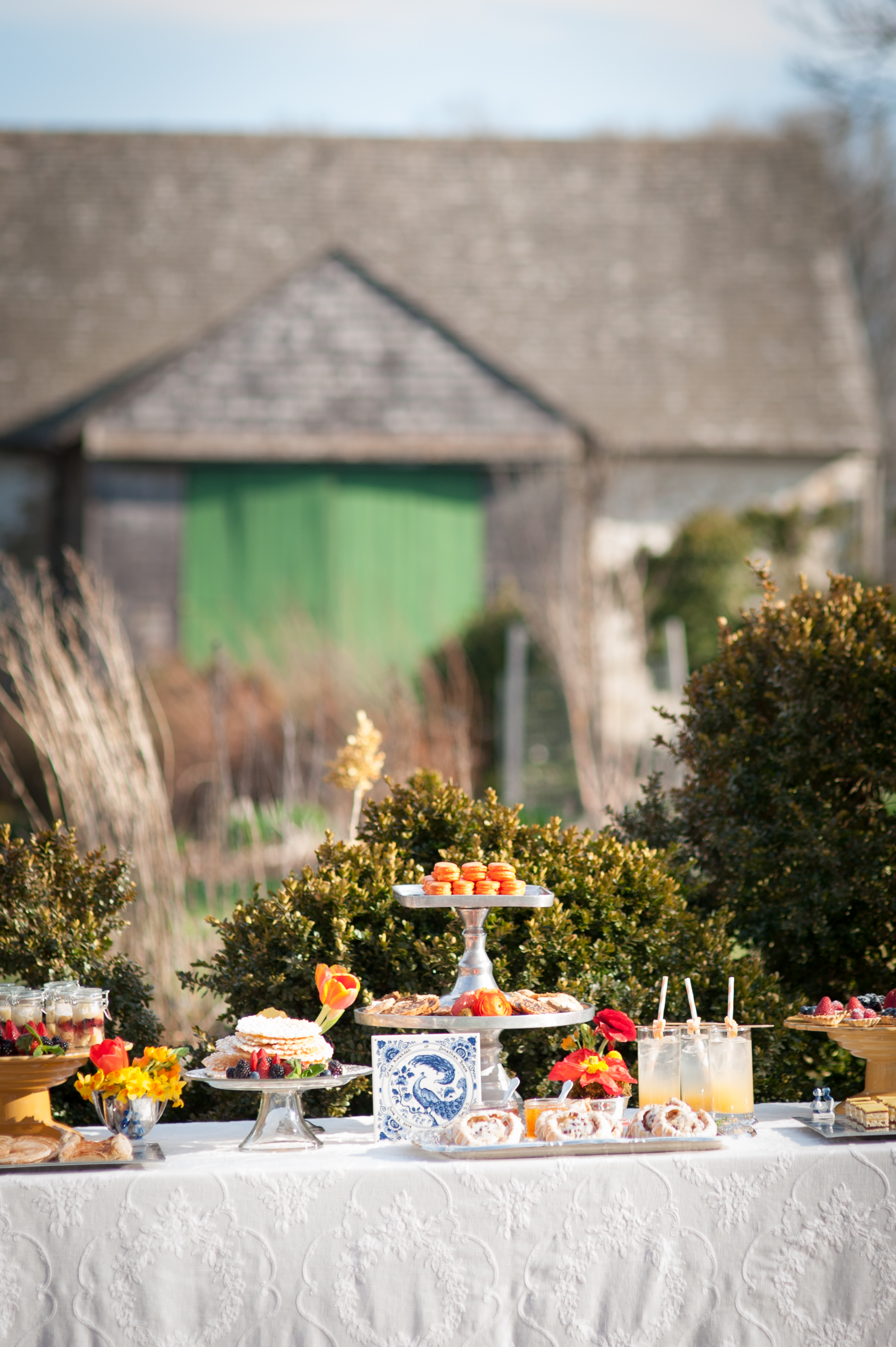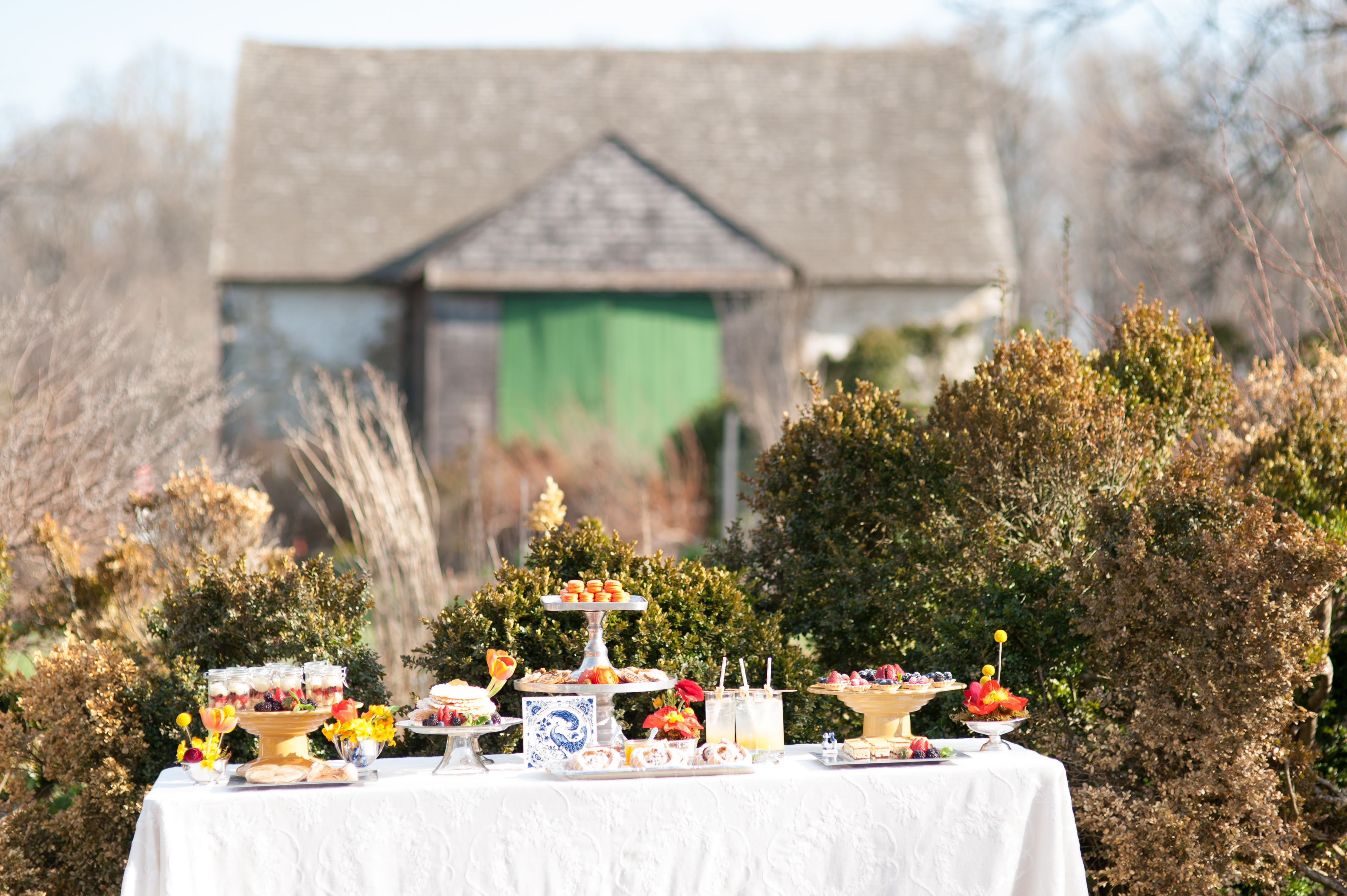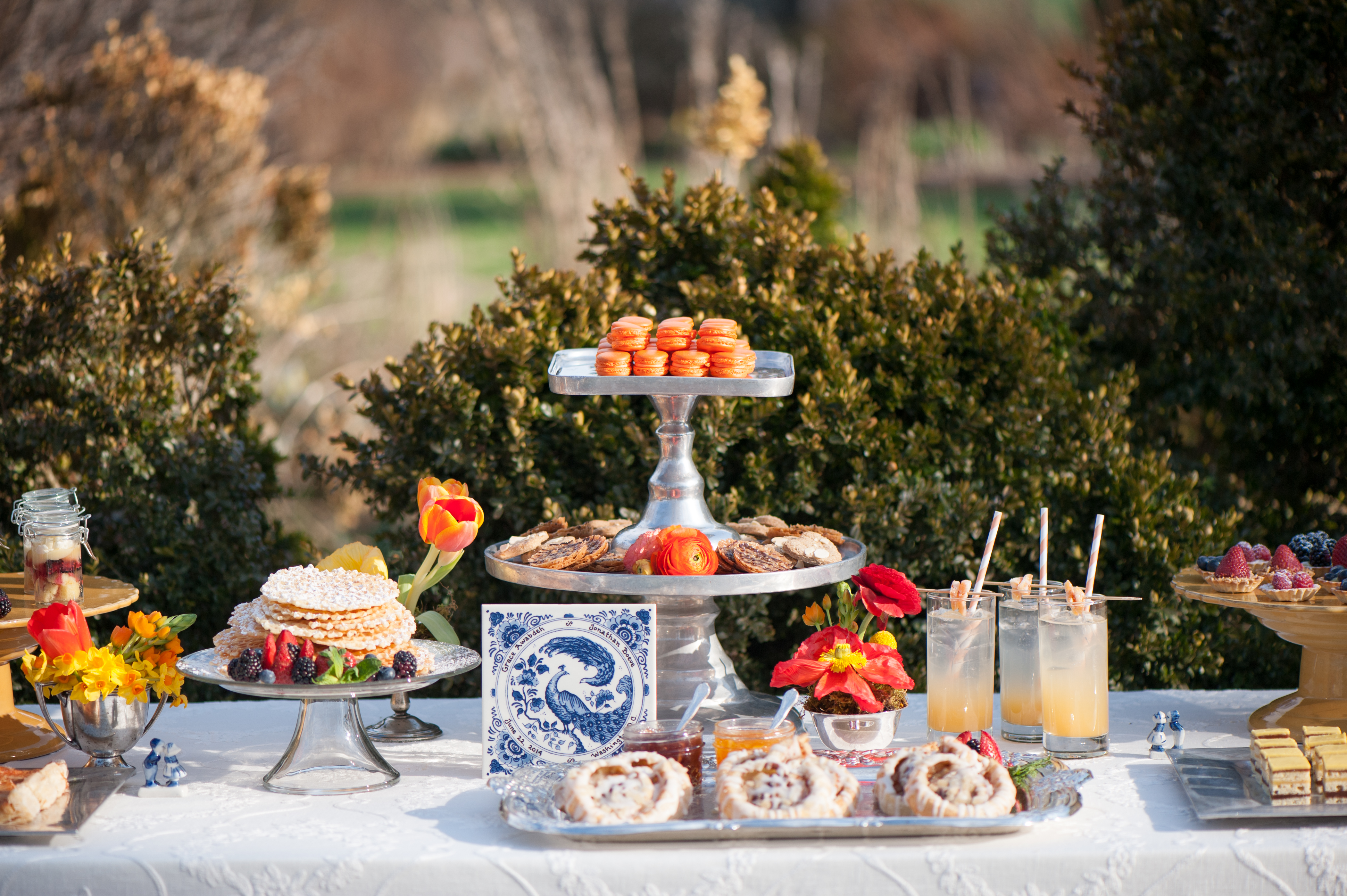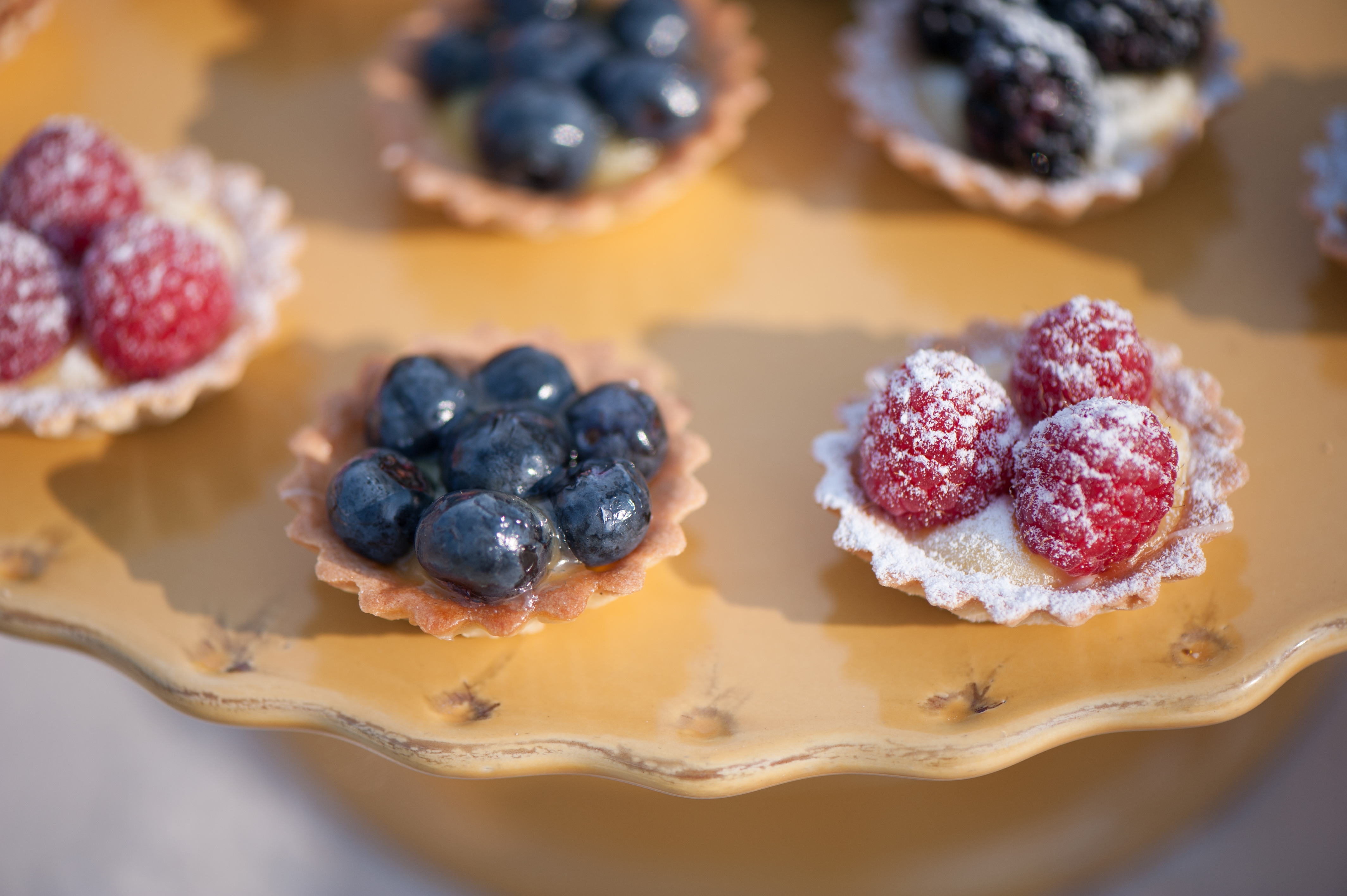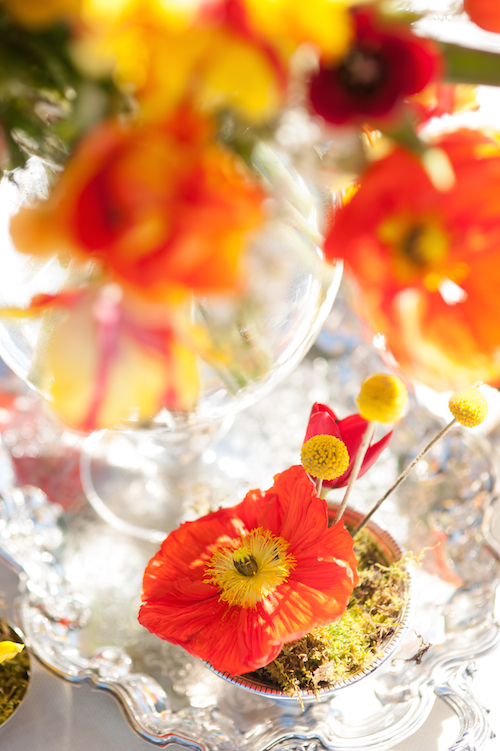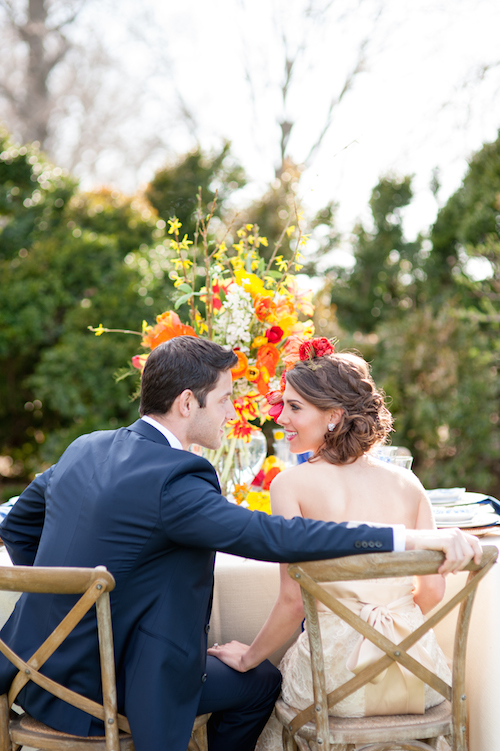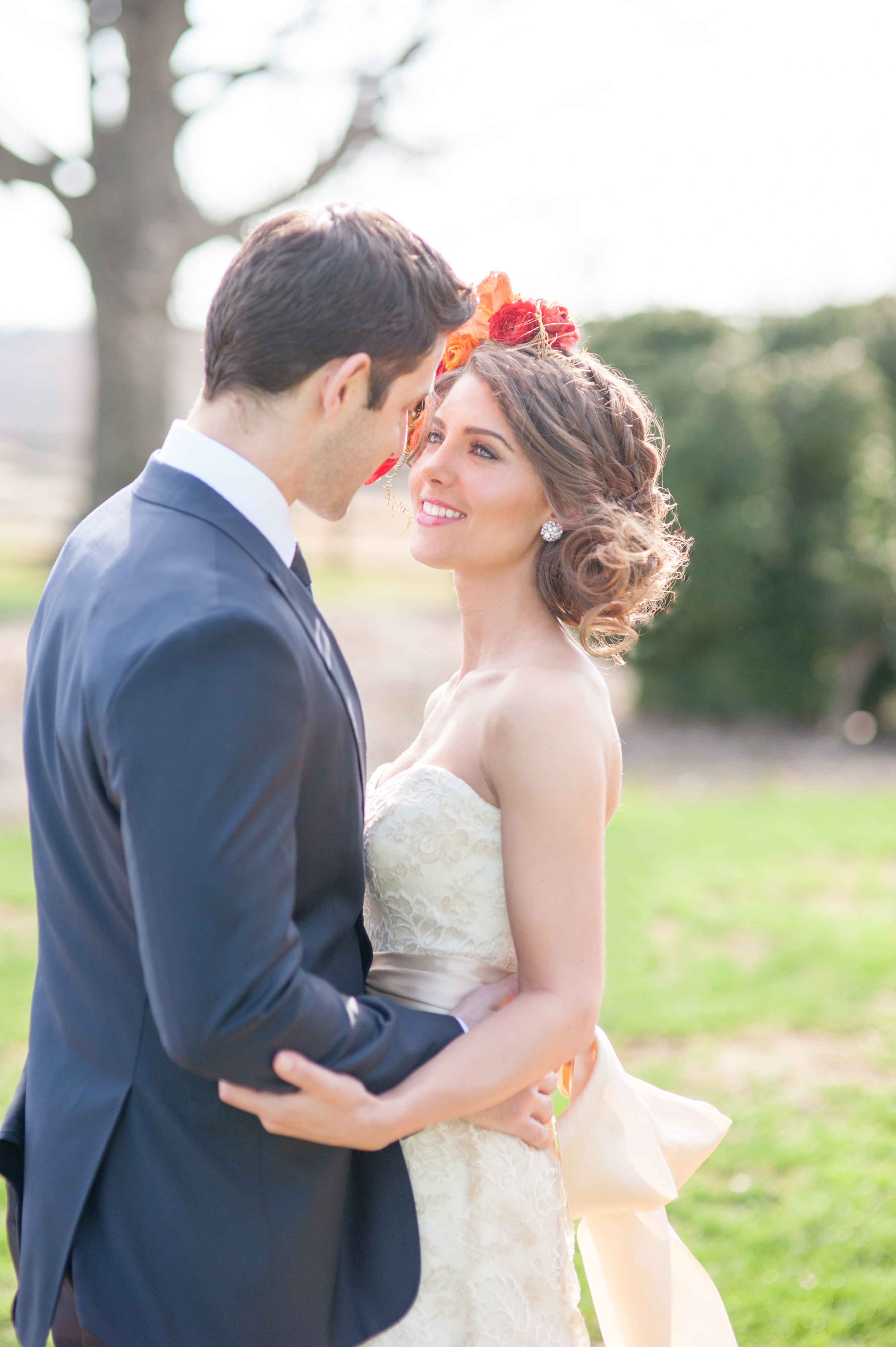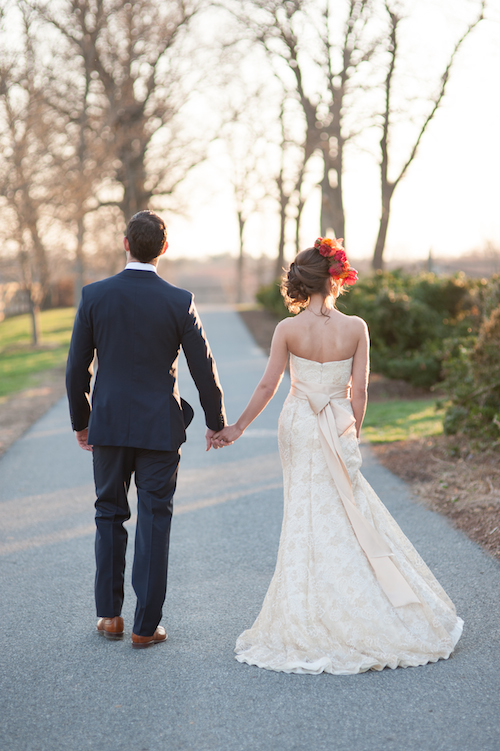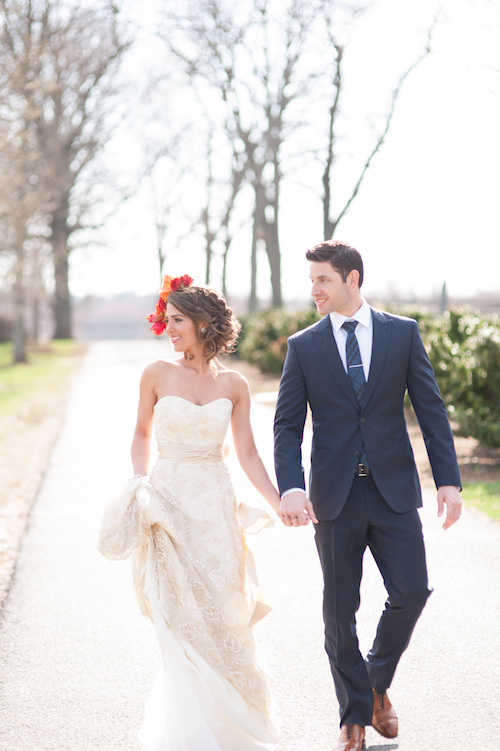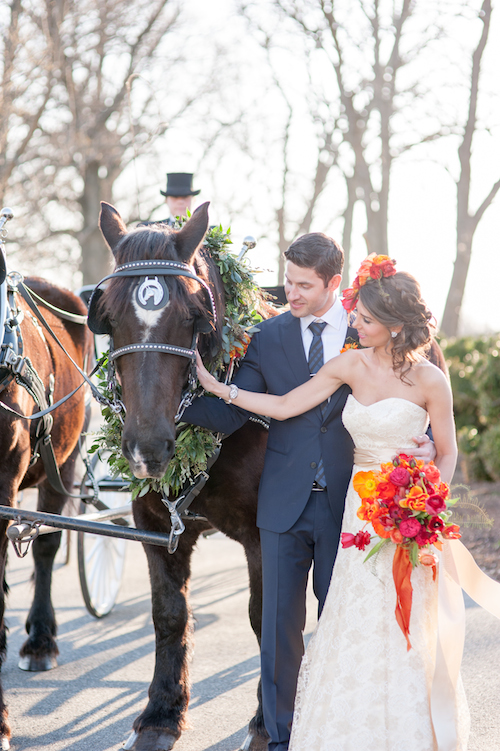 Our Photographer, Rachael Foster has Dutch heritage. Both sides of her family originally from Friesland, a northern province of the Netherlands, and many of the Dutch and Frisian items in the shoot are family heirlooms. 
Friesland's red, white, and blue flag and the Netherlands' royal orange provided our primary color inspiration. Throughout the planning and styling, we included Frisian and Dutch artifacts and customs including Delft tile inspired place settings for our dinner table, an antique Dutch coffee set, and the Frisian flag. In lieu of a guestbook, we crafted a series of small wishing trees. According to Dutch custom, guests write wishes and greetings on tags and hang them on a tree. We displayed our wishing trees on a vintage white dresser with small floral arrangements in antique pewter vessels. The Dutch love bicycles, and our bride and groom enjoyed a ride on their own vintage tandem. After their ceremony, they celebrated with the Frisian custom of a horse-drawn carriage ride. This gorgeous wedding could easily be set in the U.S. or in a Frisian village.
We chose Woodlawn Manor in Sandy Springs, MD for our location. The beautiful brick manor house, long green pastures and old stone barn reminded us of a traditional Frisian home. The natural beauty of this working horse farm paired with gorgeous floral designs, unique vintage pieces, and modern styling made for a perfect marriage.