Wedding planning can be very stressful on the bride and groom. But there are people to help, such as your event planner and the people you ask to stand by your side as your bridesmaids and groomsmen! During the engagement process, your wedding party will be there along your side to offer advice or be available for a venting session. Not to mention, throwing you a bachelor/bachelorette party (plus a bridal show) that you won't forget. Wedding gifts for bridesmaids and groomsmen are typically presented over the wedding weekend as a special thank you them for standing by your side, offering support, and helping you have the wedding of your dreams. Here are a few gift ideas for your wedding party that are on trend right now!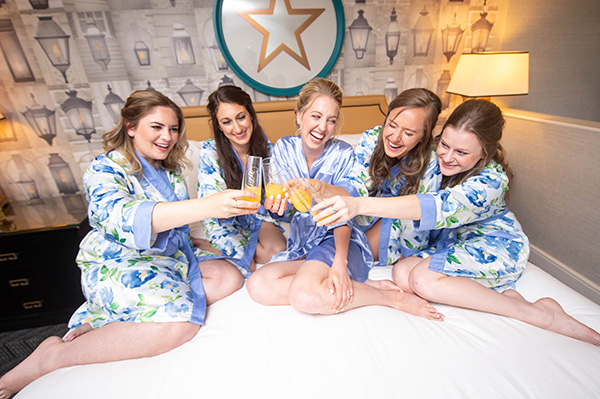 To thank your bridesmaids for their friendship and support during the months leading up to the wedding consider gifts that they will want to use long after your wedding. Something we love right now are cute slide on sandals that your girls can change into for the reception, they will be thanking you for a shoe option that they can wear to dance the night away! This type of sandal is very on trend, your bridesmaids will be rocking these to run errands or head to town in for a casual lunch.
Although we love the floral robes for bridesmaids right now, if you want to step out of the box a little bit when it comes to the getting ready attire, check out these gorgeous floral rompers. They are just as practical for having your hair and makeup done while still be extremely cute for photos!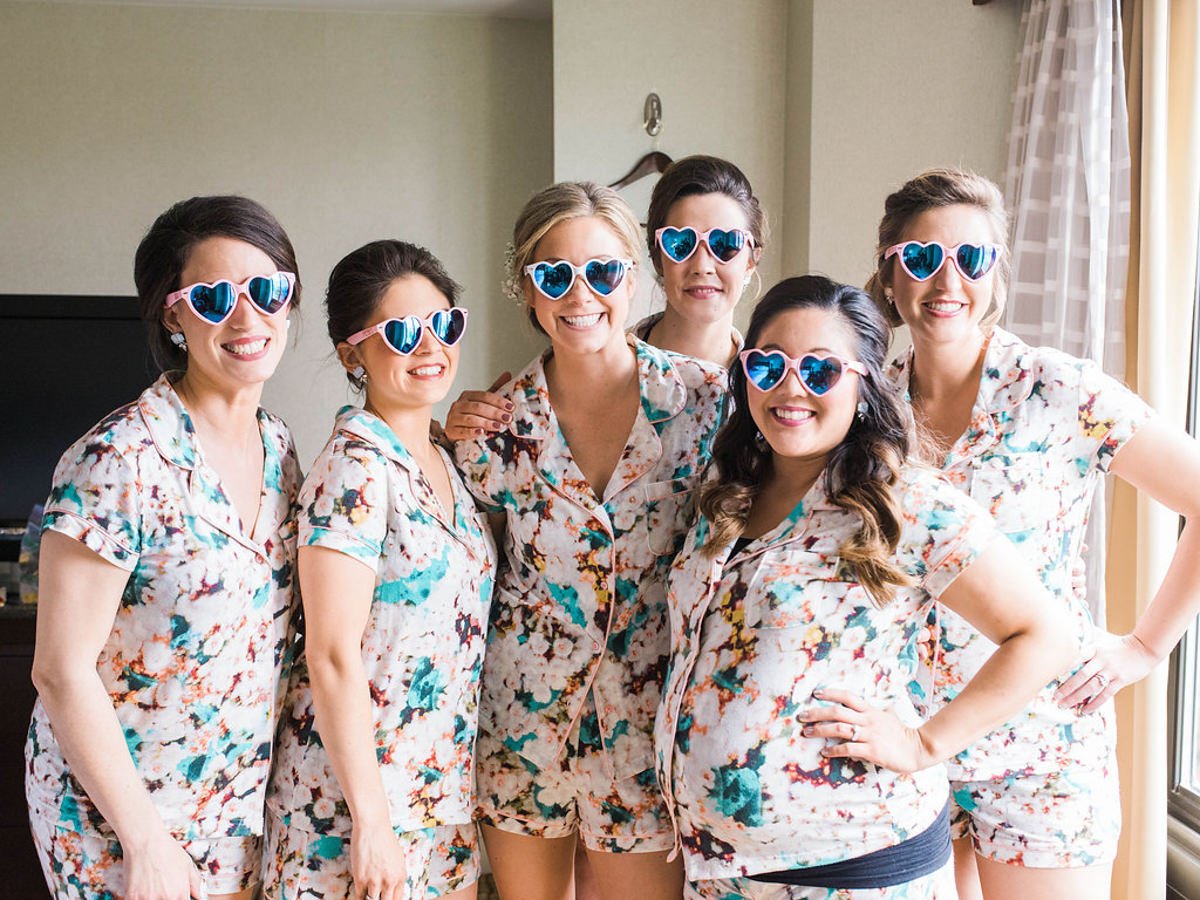 For the groomsmen…
A great option for the groomsmen are these leather, monogrammed toiletry bags. This is an essential for all men to own, and they will appreciate these high quality bags. Think about gifting these to your guys at the rehearsal dinner if possible, then they can show up the next morning with their skincare products perfectly organized.
We all know that breweries are popping up left and right, along with craft beers. Consider a wooden bottle opener that can be wall-mounted for the guys in your group that take home crowlers on a regular basis. Plus, you can engrave the initial of their last name on the front, making it a gift to last them a lifetime.
For everyone…
To make gifting easiest on you and your fiancé consider gifts for the whole wedding party. It can be easier than you think to find things that fit for a group of men and women and that can be ordered in bulk to make it one purchase for you!
Weddings on a sunny summer or fall day calls for the need of shades. Order premium and stylish sunglasses for your friends to show them how grateful you are. No need for those flimsy, plastic ones when you can easily order high-quality frames in one quick purchase.
Customizable tumblers are another great options for the whole wedding party. You can add a monogram, a team logo, colors and designs to these drink tumblers to make them one of a kind. If you have a workaholic in your group, consider a reusable coffee mug. Or maybe your maid-of-honor runs every morning? Gift her a personalized water bottle.
Hopefully with the help your wedding party (and your event planner), you will never be too stressed during the months of planning and that is a huge relief! Thanking everyone properly with these timely gifts paired with a special thank you card. These presents will ensure your friends and family will never forget the fun of your wedding day.