While our team at Bright Occasions loves working with clients to plan their DC area weddings, wedding planning also naturally comes up in conversation from time to time with our engaged friends or family members. Probably just as natural and often as seeking legal advice from lawyers you know! A few weeks ago, my friend who is getting married this Spring, told me that she was not sure if her and her fiancé would have a wedding rehearsal. She also said, that they were considering trying to do the wedding rehearsal the same day as the wedding, per the advice of her officiant. Whether your wedding party is small or large, and if you are getting married at a house of worship or event space rental, it is extremely important to plan for a wedding rehearsal. When planning your wedding rehearsal, here are some important considerations: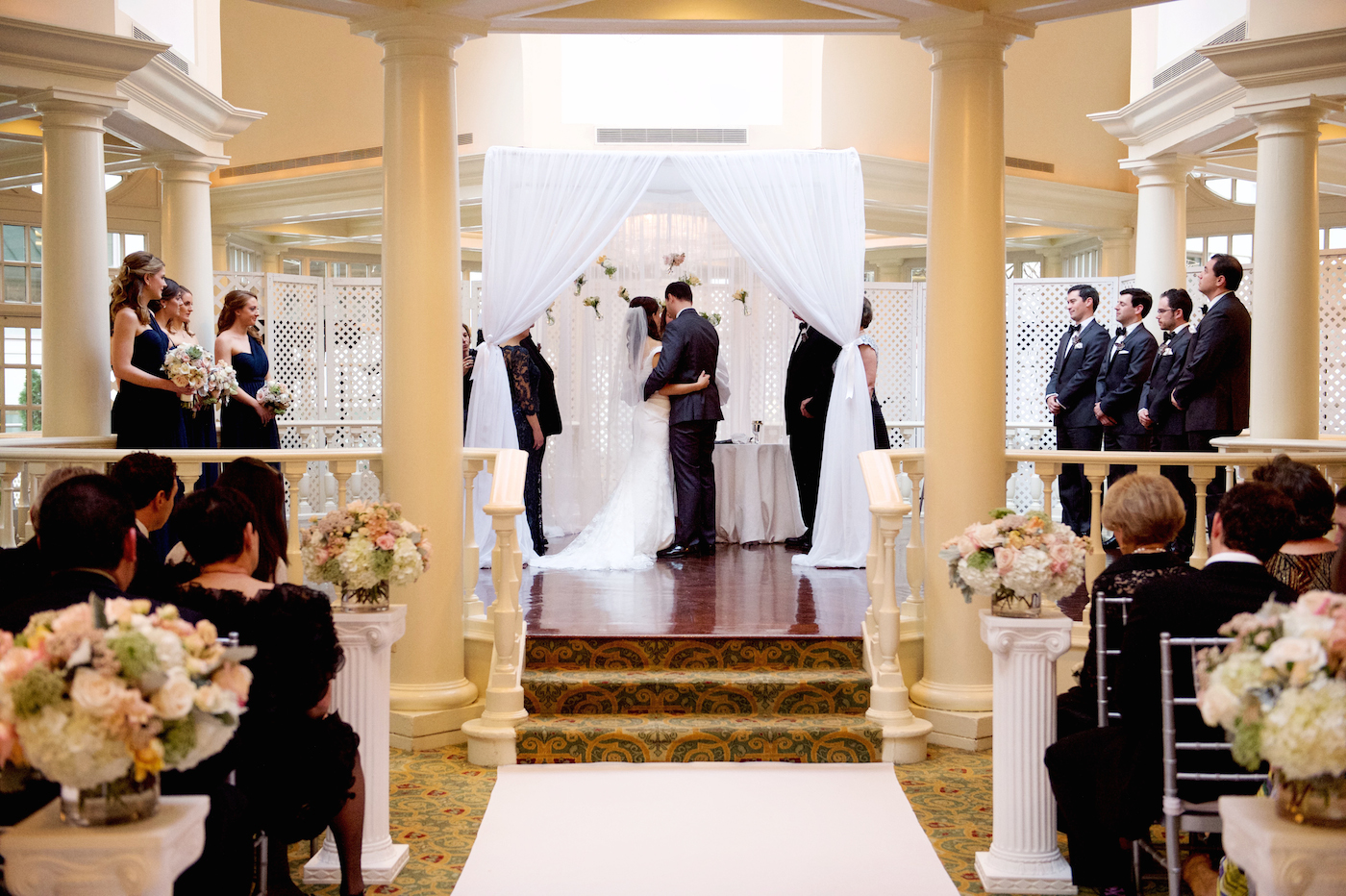 1) Where to host your wedding rehearsal
Ideally you would conduct your wedding rehearsal in the exact same location you are getting married. However, if you are unable to rehearse at the same location as the ceremony, a space that is set-up similar to how the ceremony will be set will work just fine. Typically if you are getting married at a church or house of worship, you should be able to have your ceremony at the same location. If you are getting married at a hotel or event space rental, you may not always be able to do the rehearsal in the same location due to their other meetings or events scheduled that week. When you are booking your ceremony location, it's a great idea to check about their rehearsal policy.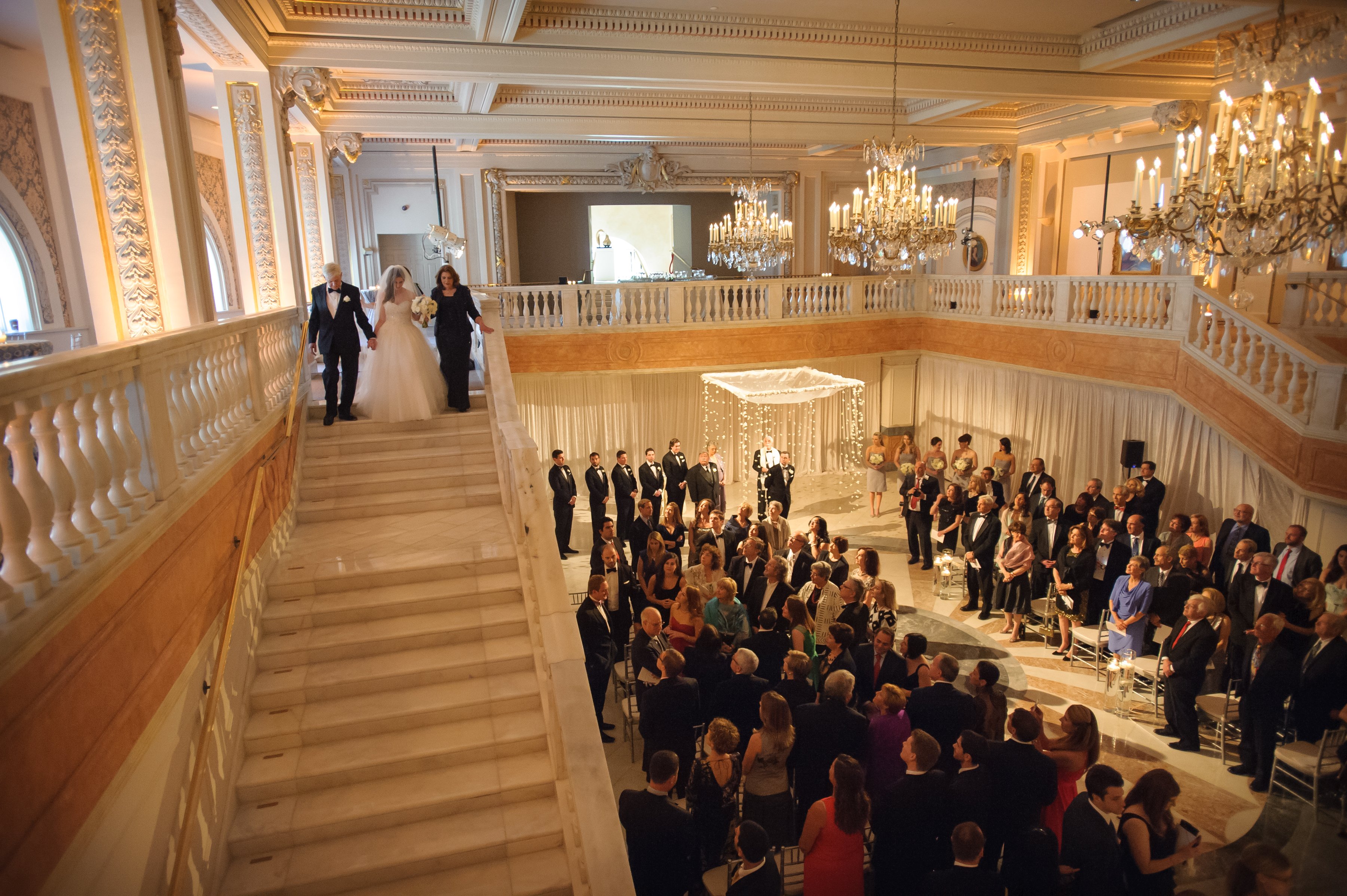 2) When to host your wedding rehearsal
Contrary to the advice given to my friend, we strongly recommend scheduling the rehearsal for the day before your wedding. The rehearsal is typically scheduled for a 1-hour block. There typically isn't enough time to have a wedding rehearsal day-of. You just simply won't be able to fit this in between getting ready and taking photos before the ceremony, plus it could just lead to added stress on the wedding day. Most of our clients opt to host the rehearsal in the late afternoon or evening and then head off to their rehearsal dinner or welcome event. Often when you can schedule your rehearsal is based on your venue's availability, so you may need to be flexible on timing. Depending on where you are getting married, you may have to wait until the final month to schedule the rehearsal, so plan to ask your wedding party members to arrive early the day before your wedding to be able to attend whenever the rehearsal can be scheduled.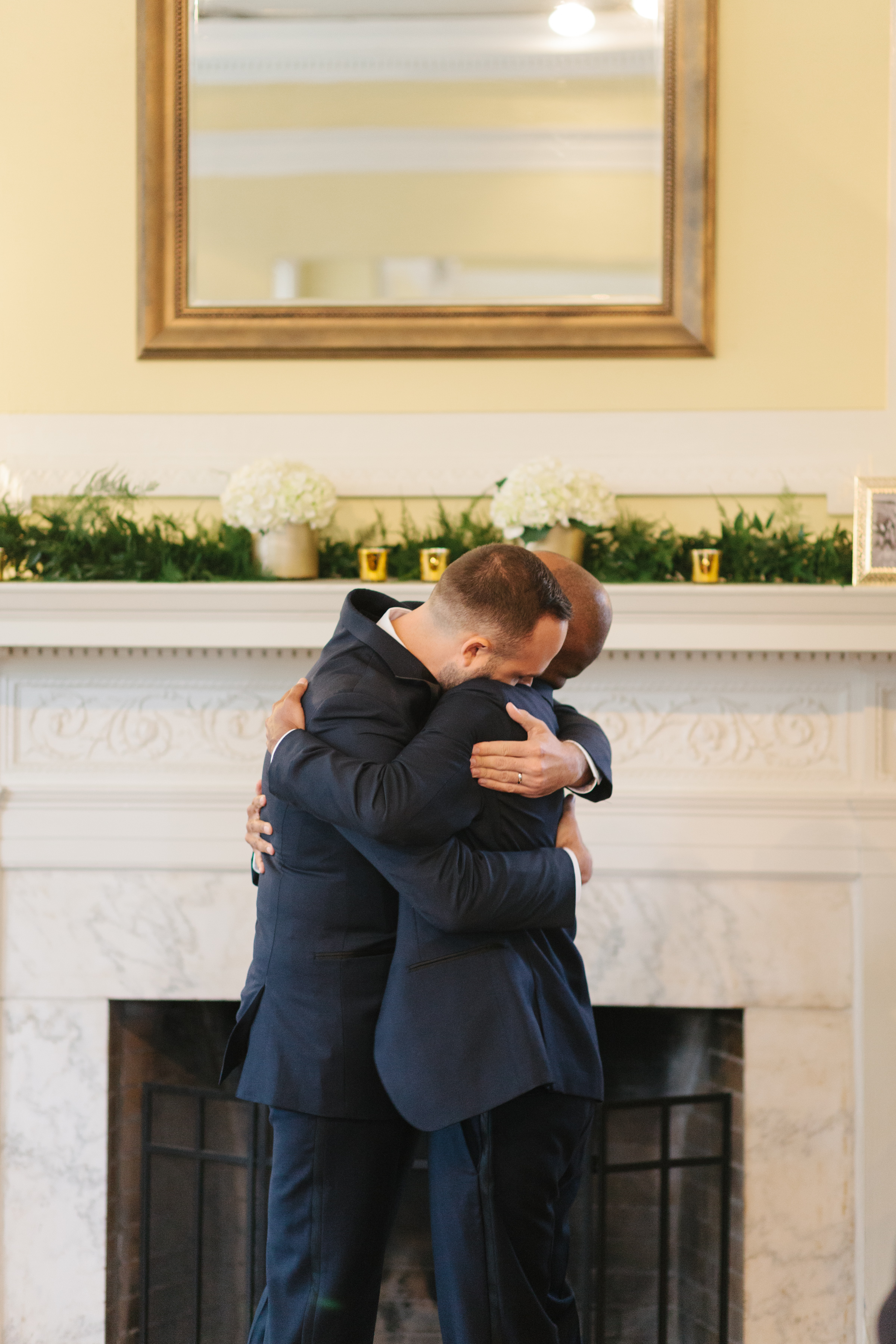 3) Who attends your wedding rehearsal
You should plan to ask all of your wedding party members (attendants and flower girl/ring bearers), parents and important family members who may be processing down the aisle for your ceremony. You should also ask any readers, ushers or guests who have a role in your ceremony. While there may be some people who cannot attend, it's great if you can have most of these people at the rehearsal to run through the order and go over any questions. If possible, it's always very helpful to have your officiant at the rehearsal. And if you are working with a wedding planner or wedding coordinator, they should absolutely plan to be there and to manage the process.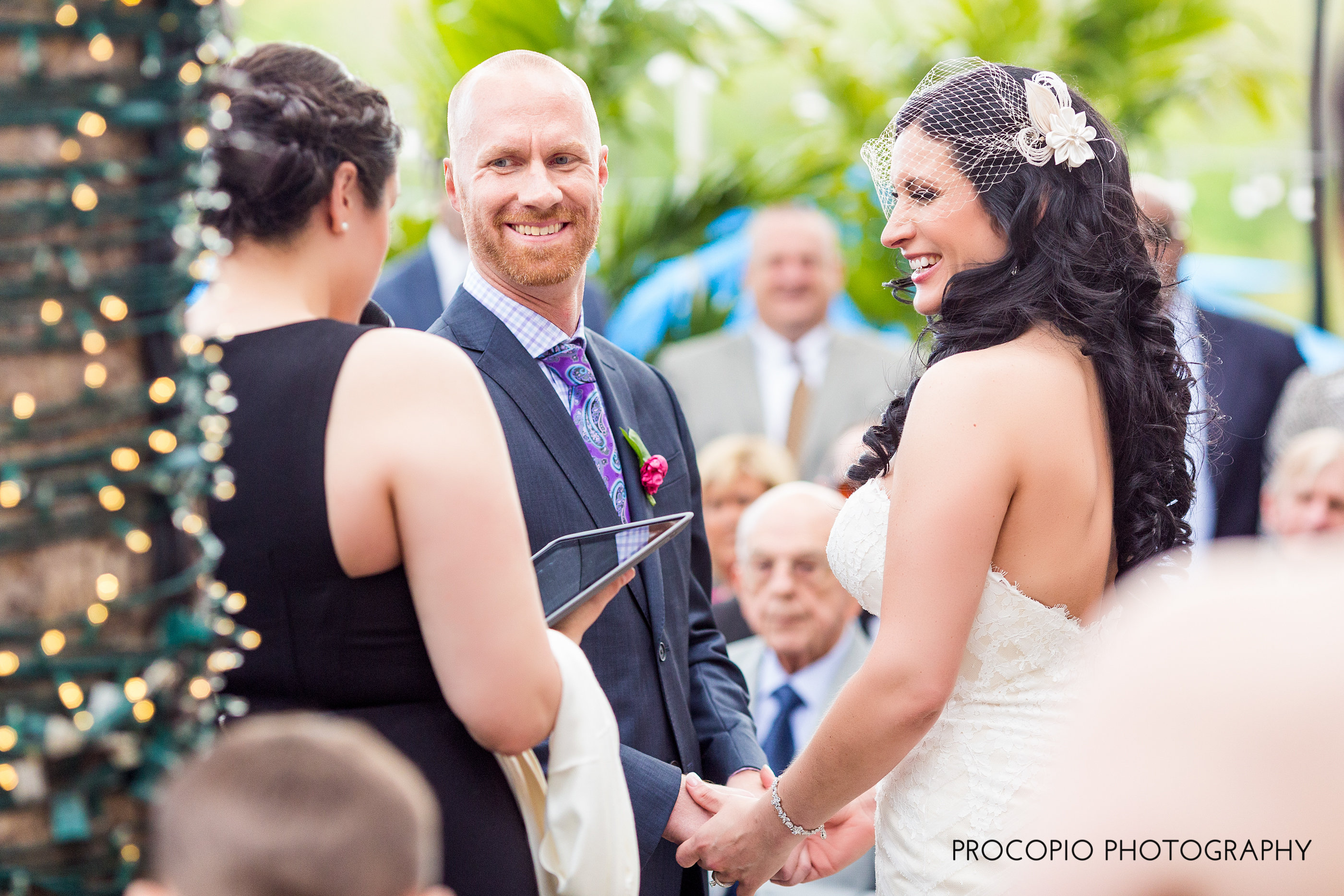 4) How to prepare for your wedding rehearsal
If you are working with a wedding planner or wedding coordinator and/or your officiant is attending the rehearsal, they will likely not need much preparation from you. If you have a ceremony program or script, this should be shared with your wedding planner or wedding coordinator (and your officiant if he/she doesn't have this). But you can prepare by scheduling the rehearsal for the day before the wedding and asking your wedding party members/important family members and anyone involved in the ceremony to attend. If you don't have someone to lead the rehearsal and you are leading the rehearsal, plan to review the following items:
1. Where attendants will stand (or sit) at the "altar" / next to you or in the first row.
2. Where parents and important family members will be seated. Typically 1st row or 2nd row if attendants are seated.
3. Where will ushers and readers be seated, we suggest an aisle seat with easy access in and out.
4. The order for the processional and recessional and plan to practice both as many times as necessary.
5. The musical queues for the ceremony and who will be queuing the musicians.
6. Who will be providing music and microphones  for the ceremony.
7. Who will need a microphone and which kind will be provided. For example, the officiant and/or readers, lapel or wireless handheld microphone or a microphone on a stand.
8. Who will hold the wedding rings.
9. Other ceremonial or family traditions.
10. Any family or guest involvement – such as a father "giving away" his child, or all your guests vowing to accept your marriage.
11. Any farewell custom, such as a send-off.
12. You can also provide important wedding day announcements and reminders!
So if you are engaged, remember to also think about your wedding rehearsal planning, and not just plans for the wedding day. It's important to carve out a 1-hour time block for the wedding rehearsal, the day before your wedding, ideally in the afternoon or evening. Be flexible for the exact time and location, because this may be based on venue availability. Give your wedding party and family members advance notice to arrange their travel and weekend plans accordingly.
For information on working with Bright Occasions for your wedding and event planning or event design, please head to our service page.