Spring is in the air! Last week we shared some favorite outdoor wedding ideas and today we are back with outdoor wedding planning tips for Spring weddings in Washington, DC. Couples who choose to get married in the Spring are lucky to have so many lovely outdoor wedding venues throughout the DC area. And while we cannot the predict weather, you are very likely to luck out with a sunny day with relatively low heat and humidity. We love working with clients throughout the greater DC area to plan outdoor weddings and special events. When planning your outdoor wedding there are some important planning considerations. Here are our outdoor wedding planning tips for Spring weddings in Washington, DC: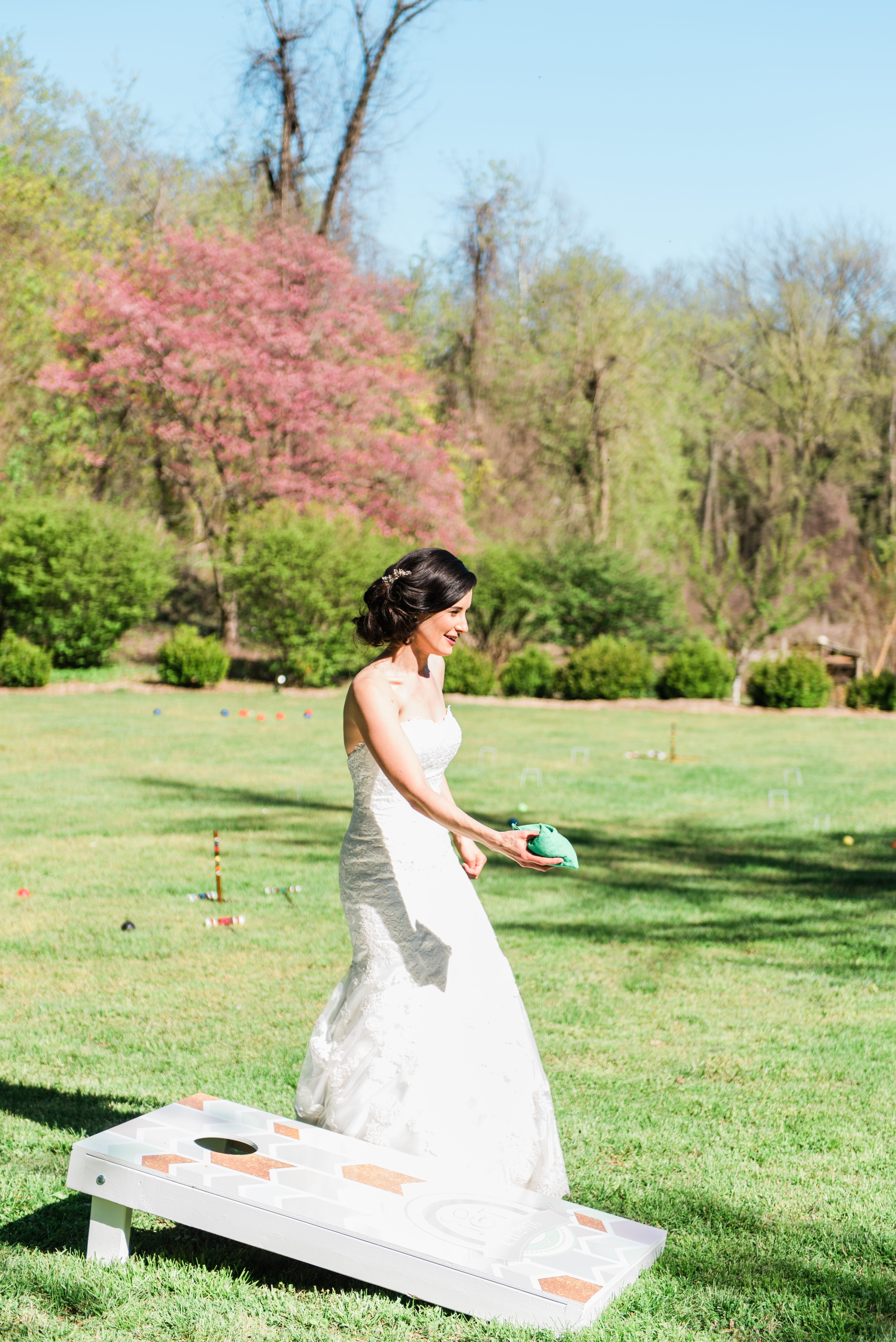 Sun and Shade
When it comes to planning an outside wedding, of course you want it to be a beautiful and sunny day. However, certain parts of the wedding day, such as taking photos and the wedding ceremony may be better in shaded areas vs. sunny areas. It's important to think about the comfort of your friends and family. If your ceremony is going to be outside, it's best if your guests are able to sit in a shady spot. If there is no natural shade available, try and avoid having your wedding ceremony be during the peak for sunshine. An evening wedding ceremony will likely help to avoid this. Also, note that if you have live musicians, they may require a covered or shaded area for playing music. This is best for their comfort and their instruments.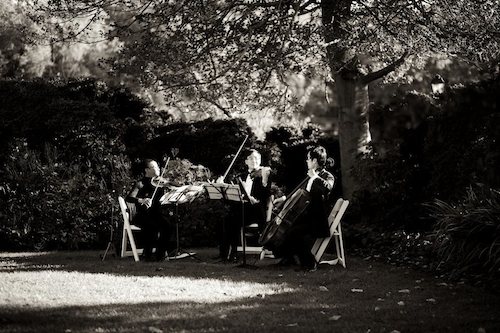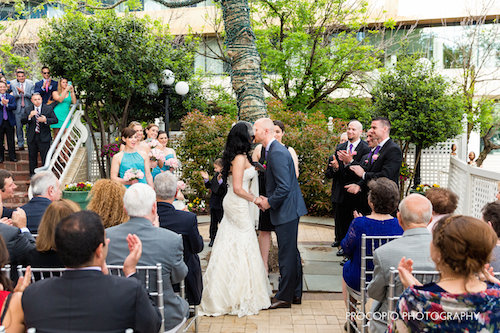 Hydrate
Along the same lines as guest comfort, having water and non-alcoholic beverages available for guests when they arrive for the wedding ceremony and throughout the wedding reception is always a great idea. And something your guests will really appreciate. We love when couples get creative with this, so maybe it's fruit infused water or a beverage to play a nod to where you grew up. Sweet tea is always a hit, whether or not you're from the South.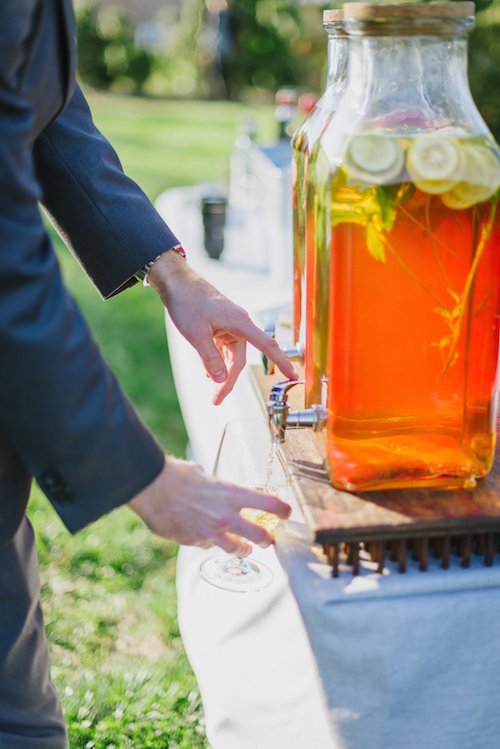 Photo by Brittany DeFrehn Photography, DC Wedding Planning by Bright Occasions at Gunston Hall
Make Sure to Love Plan B (In case of Bad Weather)
While outdoor weddings are wonderful in the Spring, we cannot always predict or control whether you'll have rain or shine on your wedding day. It's very important to consider and love your Plan B (bad weather options) when securing your wedding location. If you're getting married outside, can you install a tent for bad weather? Is there an inside space available at your desired wedding location? Make sure to have a Plan B for all of the wedding day events – photos, ceremony, cocktails, dinner and dancing. The best way to avoid being upset on your wedding day, is to realize weather is really out of your control. So whatever happens, all that matters is you are marrying your best friend!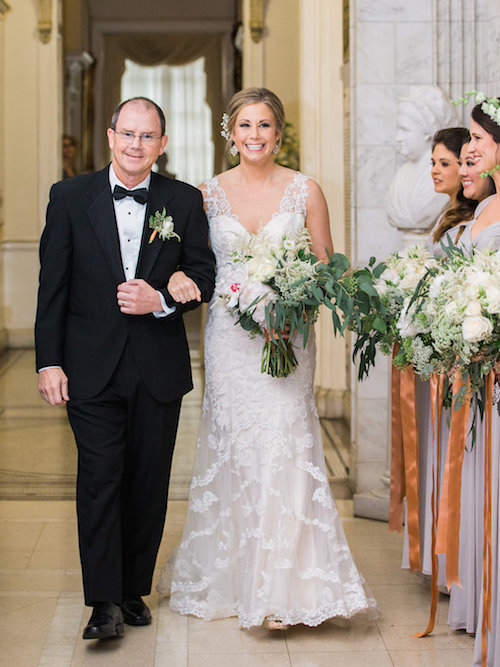 Photo by Lissa Ryan Photography, DC Wedding Planning by Bright Occasions at Daughters of the American Revolution (DAR)
Tenting & Power
Depending on where you are getting married (private home, public park, private wedding venue), you may be planning to have a tent for your outdoor wedding. Tents are great for outdoor weddings, since they often help with the Plan B. Plus, they can be really pretty and provide a nice atmosphere for dinner and dancing. Depending on the location, there may be a tent already set-up or you may need to rent a tent for the big day. Be sure to check power availability and requirements. If you are getting married at a private home or public park, you may also need a generator. And depending on the private venue, power may or may not already be available. Other considerations for the tent are the type of tent, such as sail cloth or clear tent. Whether you'll need a tent liner, sidewalls, fans/AC or heat. And what type of lighting will be provided, lighting a tent is both necessary for outdoor wedding locations without other lighting sources and also can be decorative.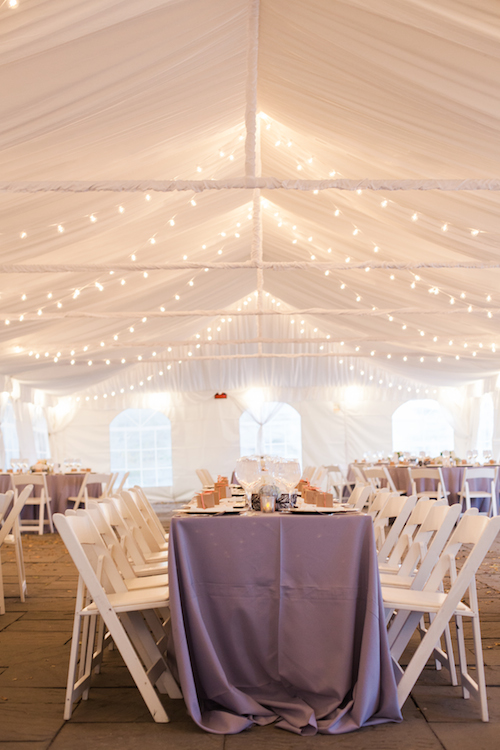 Use Nature as the Decor
If you are getting married outdoors, we highly suggest you think about the natural decor provided in the surroundings. Are there beautiful trees and pastures or gardens at your wedding location. Or perhaps you are getting married on or near the beach. Think about what spaces will be used for different parts of the wedding day and take advantage of nature for your wedding decor.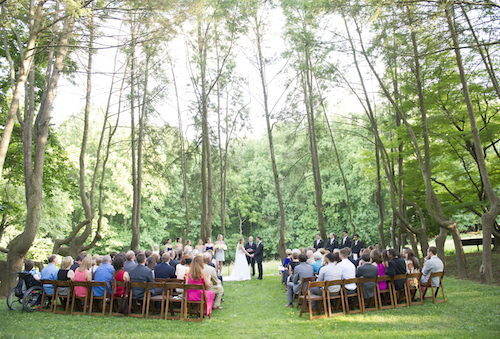 We hope you find these outdoor wedding planning tips useful for your Spring (and summer) weddings in Washington, DC. In the DC area and surrounding Northern, Va to Annapolis, MD there are so many wonderful outdoor wedding locations to consider. For outdoor wedding inspiration see the post on outdoor wedding planning ideas we shared earlier this week. And for information on working with Bright Occasions for your wedding and event planning or event design, please head to our service page.