When it comes time to completing your bridal attire, stud earrings are a perfect choice! They are classic and timeless and you'll wear them for years to come. There are so many great choices for earrings, such as diamonds, pearls or perhaps your something blue gemstone (sapphire, aquamarine). Most often I find diamonds are the way to go and will be a special piece of jewelry to have. It can be overwhelming to shop for earrings and jewelry. But I have found that reputable online retailers make the process much easier (more on that in another post to follow).  I was recently connected with Anjolee, an online retailer that specializes in providing customers with the highest quality of hand crafted and customized jewelry, using only the finest precious metals, natural diamonds and gemstones. In searching for a pair of diamond stud earrings, I came across the most beautiful earrings that would be a gorgeous accessory for any bride (or make a great anniversary present!).
Jewelry Review: Anjolee Ravishing Cushion Cut Diamond Stud Earrings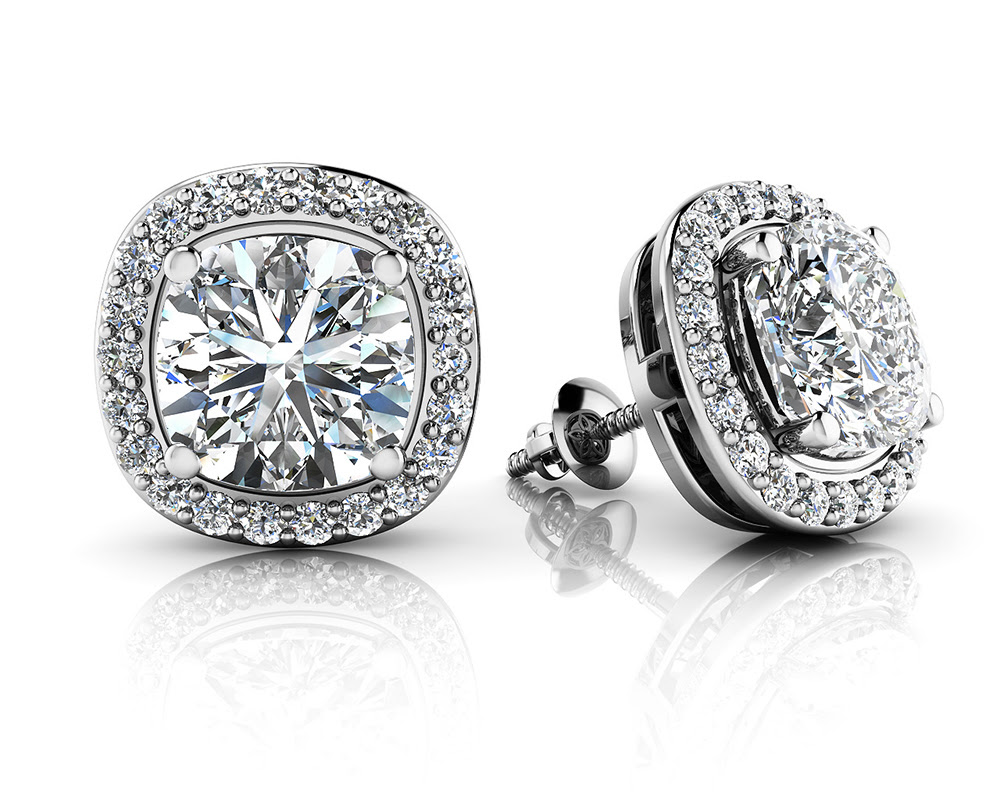 When I was approached by Anjolee to review their jewelry, I was so excited, because all of their pieces are so beautiful. They sent me a replica pair of the stud earrings that I had been eyeing  online.
I received a replica of a Ravishing Cushion Cut Diamond Studs In Gold Or Platinum  (see photo above) which can be customized with your choice of metal (white gold, yellow gold, rose gold or platinum), you can also choose your preferred carat size, and select the quality of the diamond stone (from good to best). I love how sparkly these earrings are! And the craftsmanship is just beautiful.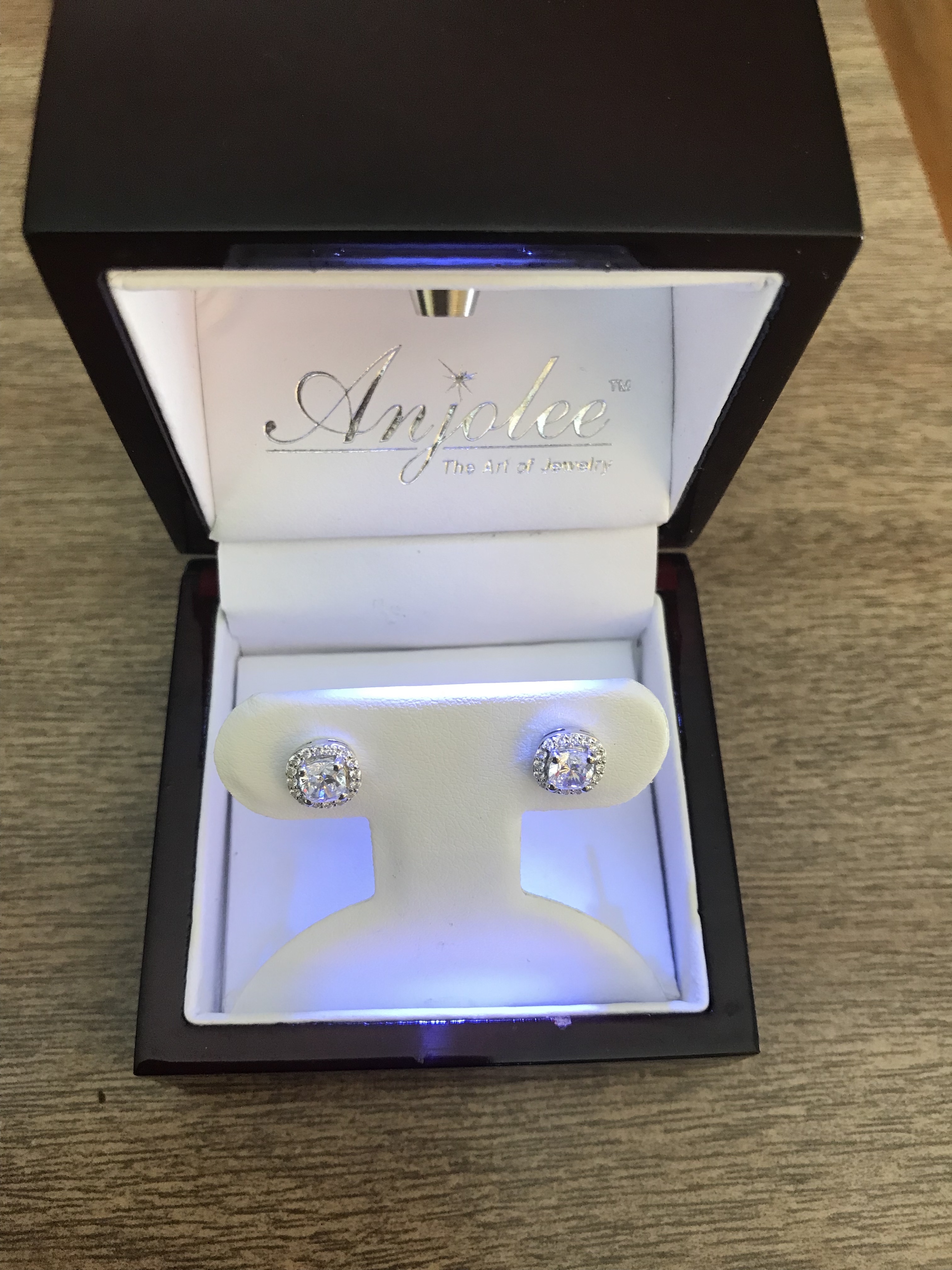 Anjolee also has similar style earrings with sapphires and drop diamond earrings as well. And an impressive collection of diamond earrings, rings and necklaces. The best part is that the Anjolee guarantees that all diamonds sold are authentic and genuine, so you rest assured you are getting a quality product. Plus there is a 30 Day Return Policy with a 100% Money Back Guarantee, so if you're not satisfied you can send it back.
From what I've seen Anjolee has beautiful products and great customer service and quality products. I would highly recommend checking out their collections for your bridal jewelry!