When couples move in together, many realize they have far different styles when it comes to decor. Add in the fact that many couples are also planning their wedding while cohabiting for the first time, and this can add some unwanted stress. Living together for the first time, like getting engaged, all comes with exciting changes. Much of your energy will be spent towards coordinating color schemes, maybe blending furniture and place settings or picking out new pieces together for your home. Many of the couples we work with for wedding planning often ask us questions on how to blend their styles for wedding decor. On top of wedding planning, many couples are also faced with the predicament that they have never lived together and need to find a home together during this time, as well. When couples move in together, they also need to learn how to blend their (usually different) tastes in home decor and interior design. Today, we are sharing how couples can blend their decor tastes for their home, and included suggestions for how these same principles can be applied to your wedding planning. Here are a few tips for how to make your new home as beautiful as your relationship.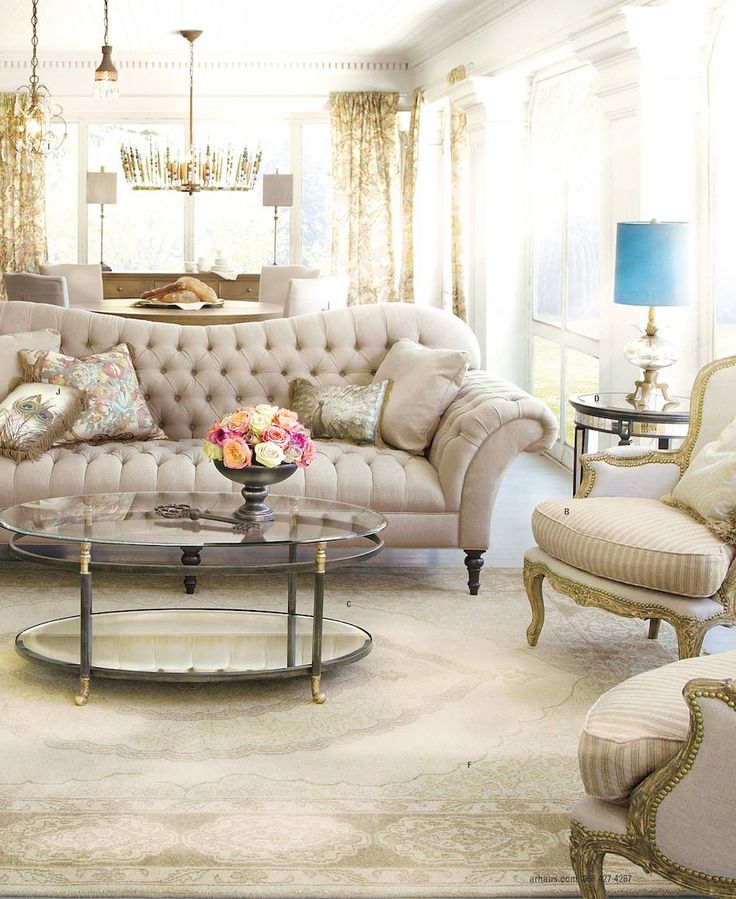 Photo via Arhaus
Decide on your Wants and Needs as a Team
For living together, you should be on the same page with regards to questions like: Do you want a house or apartment? Are you looking to rent or buy? What is your budget? These are all important questions for when you are looking to move in with your fiance. When the two of you have decided on these parameters, the fun can really begin. You can look at open houses in your area to start looking for things that may peak your interests or to inspire you for decor. These can also make fun dates to get your mind off wedding planning or work stress, as you two can dress up and spend the afternoon touring homes that are different than what you two are looking for. And this will carry over to the wedding planning as well. Make sure you are on the same page with regards to your wedding venue, season, style and formality.
Pick a Color Scheme Together
One area of interior design that couples often differentiate on is color. One of you may feel more comfortable sticking to neutral, while the other may be all about jewel tones and throwback 1970s hues. If you want to create a complex scheme incorporating hues that each of you love, or just want to save yourself multiple trips to the hardware store trying samples of many colors, try using color generators to see how various shades and colors will look together in a room. It is also important to take a room's lighting into consideration, though, as this can change the way any color (or color palette) looks in a space. And of course, choosing colors for the wedding will also be an important aspect of choosing the look and feel for the wedding. If you aren't sure where to begin, a wedding planner that focuses on event design will be helpful in blending your color preferences.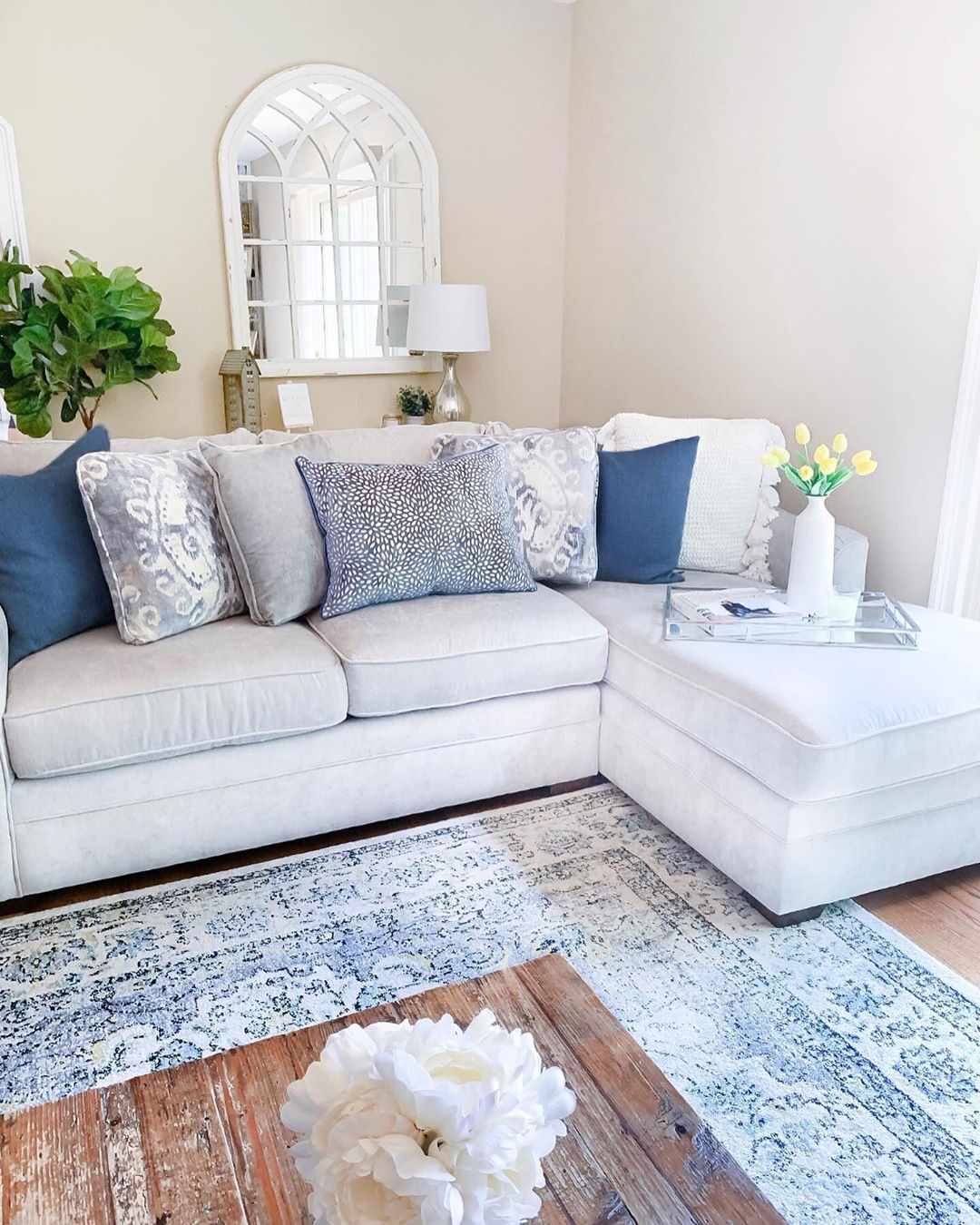 Photo via Arhaus
Give Each Other Veto Power
If you love mid century modern furniture but your fiance prefers Victorian antiques, you two may not agree on many pieces. In cases like this, it is important to allow each other to veto pieces that one of you loves but the other can't stand. This way, you will never have to look at an eyesore every time you walk through your living room. While this means you may not get to see your interior design Pinterest board come to life, it will alleviate stress for both you and your partner and will encourage you to pick out furniture and decor pieces together. For wedding planning, this may also mean you each can veto something that really doesn't jive with your style. This may mean compromising on certain decisions, but it will result in wedding details that you are both excited about!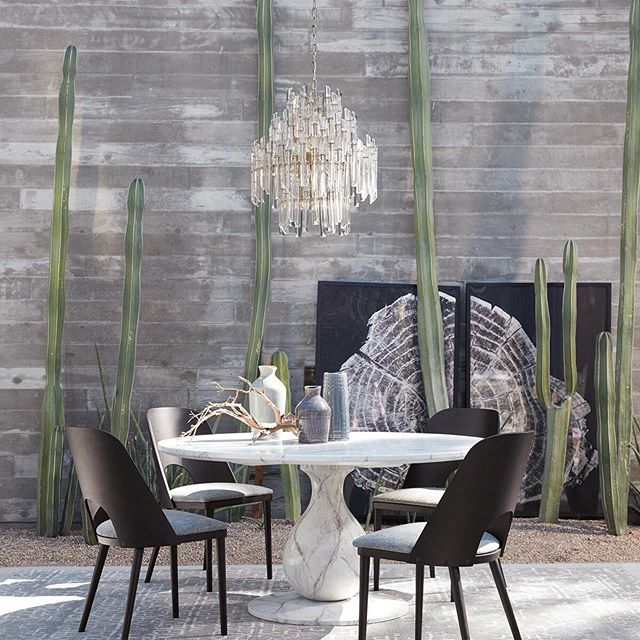 Photo via Arhaus
Choose Function over Trendiness
While velvet has been trendy for clothing and decor pieces for the past year, it will likely go out of style, like white appliances in a kitchen or pastel colored eyeshadow. If you do not want to redecorate your home every time trends change, designers who have worked with One Kings Lane suggest focusing on symmetry, texture and silhouette for your larger pieces, and adding touches of personalization with decor pieces, art and cultural pieces.
We always prefer timeless and classic styles for weddings over super trendy items. And ultimately advise our clients to incorporate details that will also add value and meaning. Sometimes this means foregoing what is popular and picking a personal favorite. Or eliminating extra items that you won't use or remember.
Invest in Furniture that will last You Years
In all likelihood, your first home with your fiance will probably not be your last home with the love of your life, as the average American moves more than 11 times in his or her lifetime. With this in mind, you do not want to have to buy all new furniture every time you move, just because it has been a few years since you moved into your last place. You will probably want a new kitchen in any home you move into, so it is best to invest in durable, timeless living and entertaining area furniture if you are planning on taking furniture with you upon a future move.
And for wedding planning, we always suggest couples focus on quality over quantity. Choosing high quality pieces for your wedding means you won't have to second guess yourself. And for decor, concentrate the budget on items of high impact that will make a statement. 1-2 statement pieces of furniture are often items that people remember, and are functional for lounge spaces.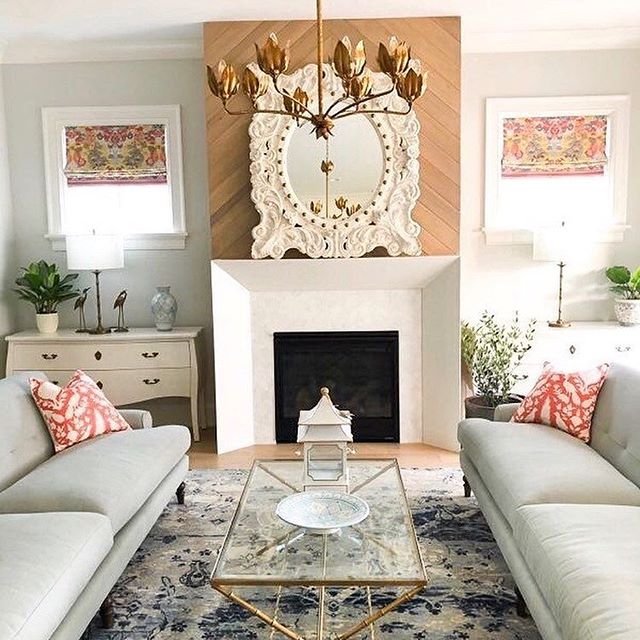 Photo via Arhaus
As you can see, these tips are also so applicable to wedding planning. For questions on how to work with Bright Occasions for your wedding, head over to our contact page or leave us a note below!