Sharing a throwback wedding for our first ever event assistant, turned event associate and now event planner for Planned Parenthood! Bethy and Josh met in DC in October 2017 and were engaged over Labor Day weekend 2020. It was such an honor to work with Bethy and Josh for both their end of summer New Jersey elopement, as well as their traditional DC wedding held a year later. Their New Jersey elopement was planned for September 2021, they planned an intimate dinner reception and ceremony at One Willow in Highlands, New Jersey.The bride's mother, Diane Liu Allard, is originally from Taipei, Taiwan and Elizabeth wanted to honor her Chinese heritage at the wedding with an east meets west theme. Kate Fine Art was there to capture the day, see more from Bethy and highlight photos below:
In Chinese culture, weddings are a colorful celebration and the couple chose to have that reflected in all the details for their wedding. The bride chose to use red, an auspicious color, and pink as the main color palette that was reflected throughout the entire celebration. The double happiness symbol was used on the invitations and on the tray for collecting hong bao, traditional red gift envelopes. The tables had coral seashell tablecloths to invoke the shore setting and bilingual table numbers in English and Chinese. The flowers were bright pinks, bold reds, and sunny yellows that evoked late summer at the beach. For her dress, Elizabeth went to a special shop, Noble Madam in New York City's Chinatown, to have a custom made white qipao for the occasion. While red is the traditional color for Chinese weddings, Elizabeth thought the traditional qipao in white silk would truly represent east meets west.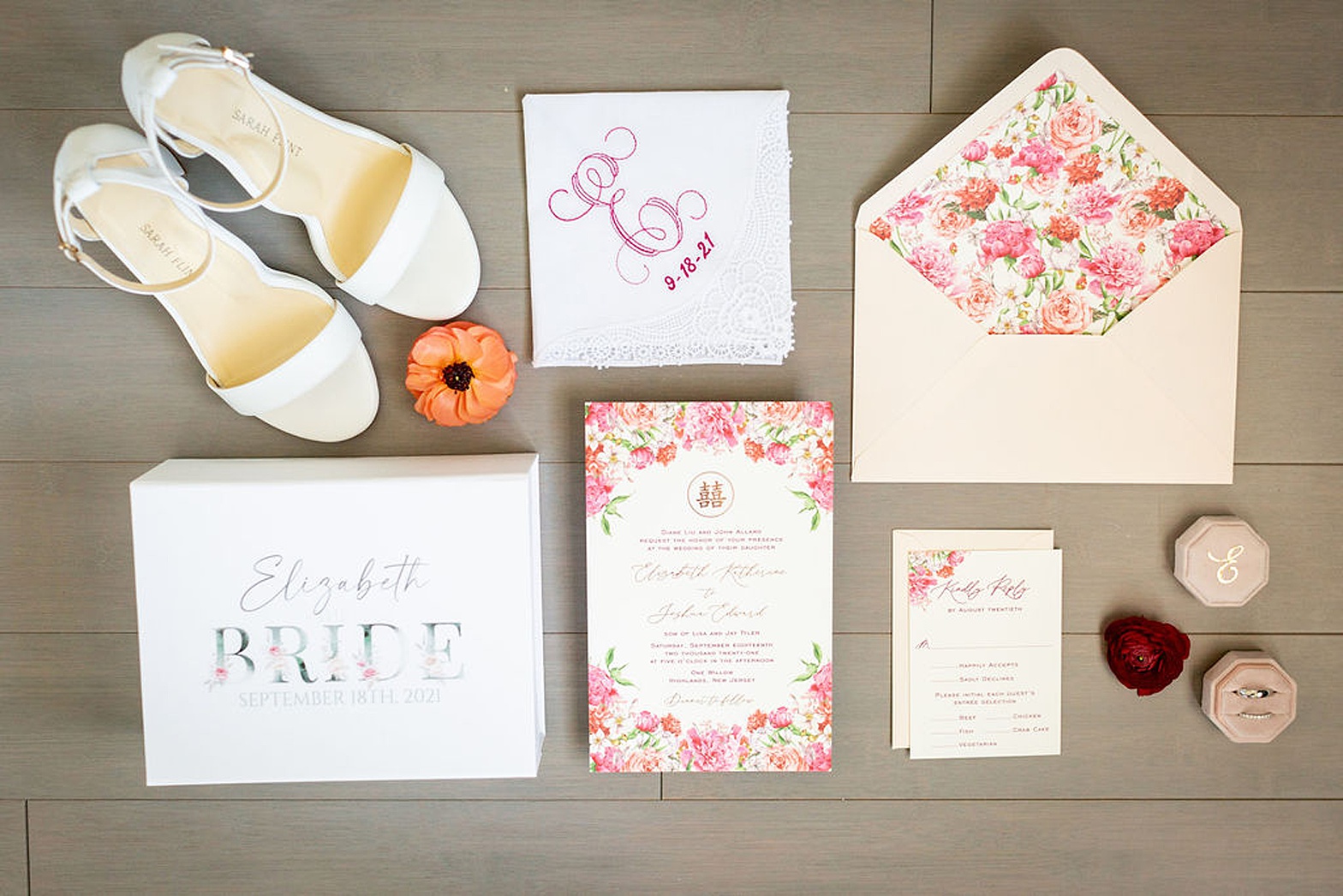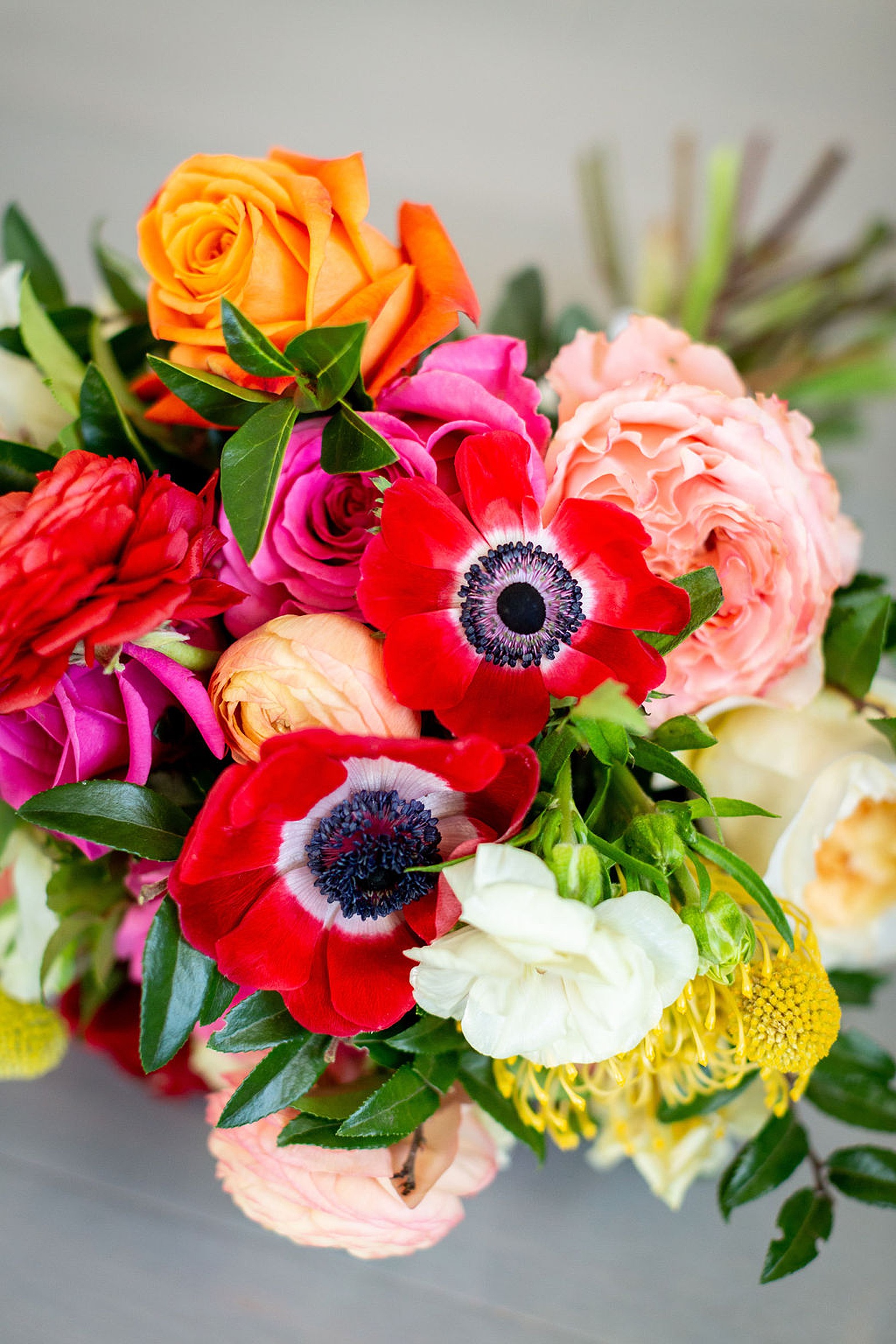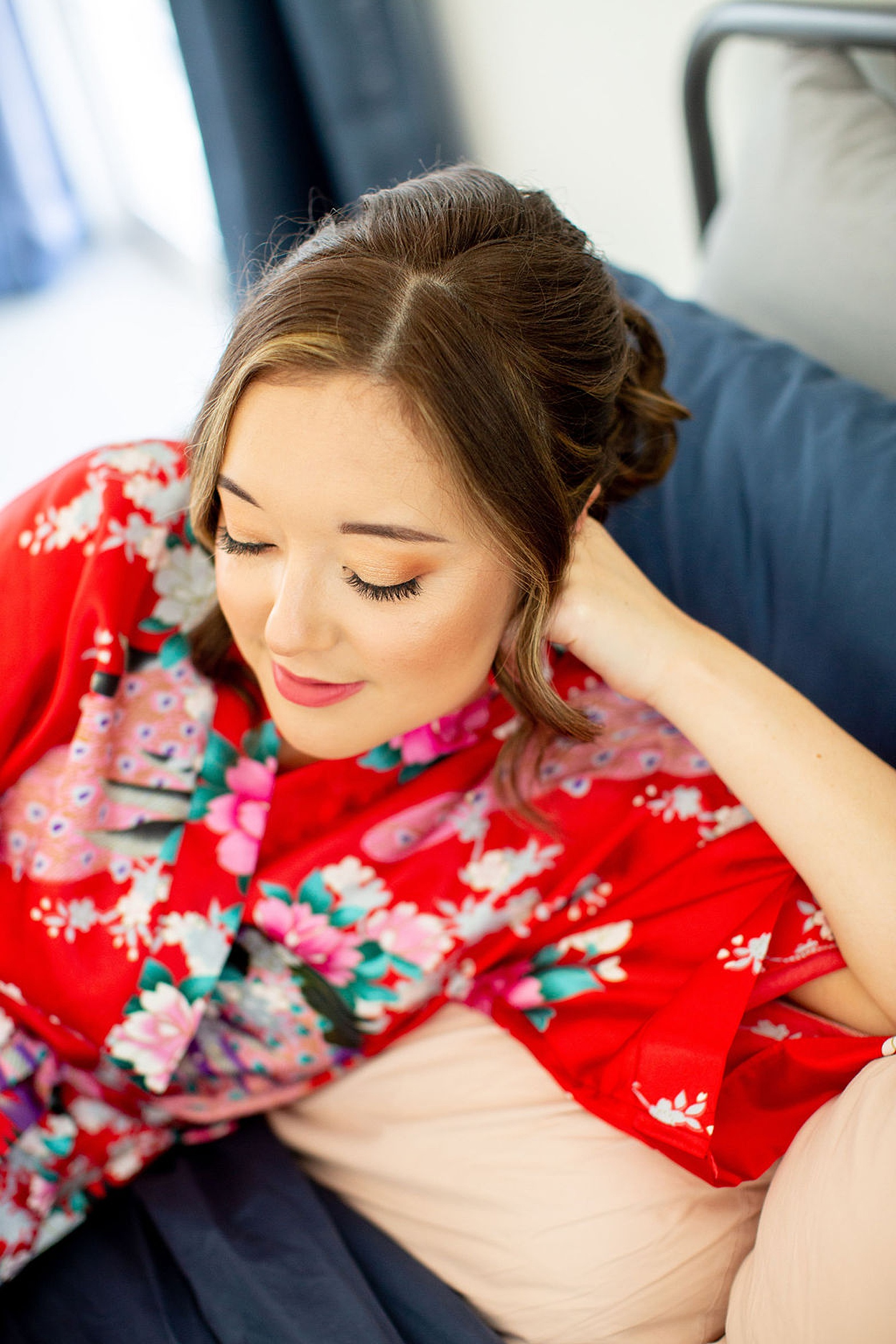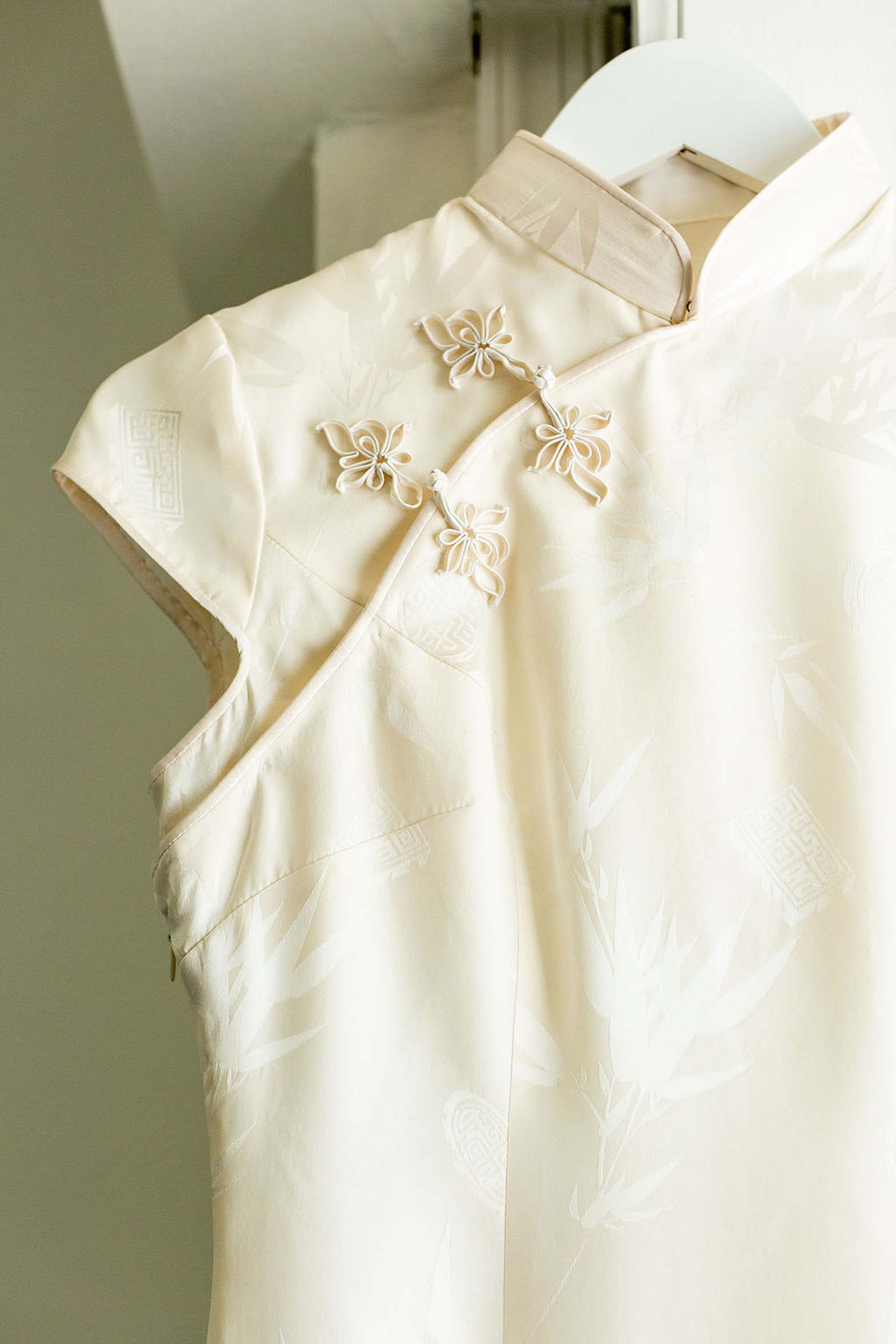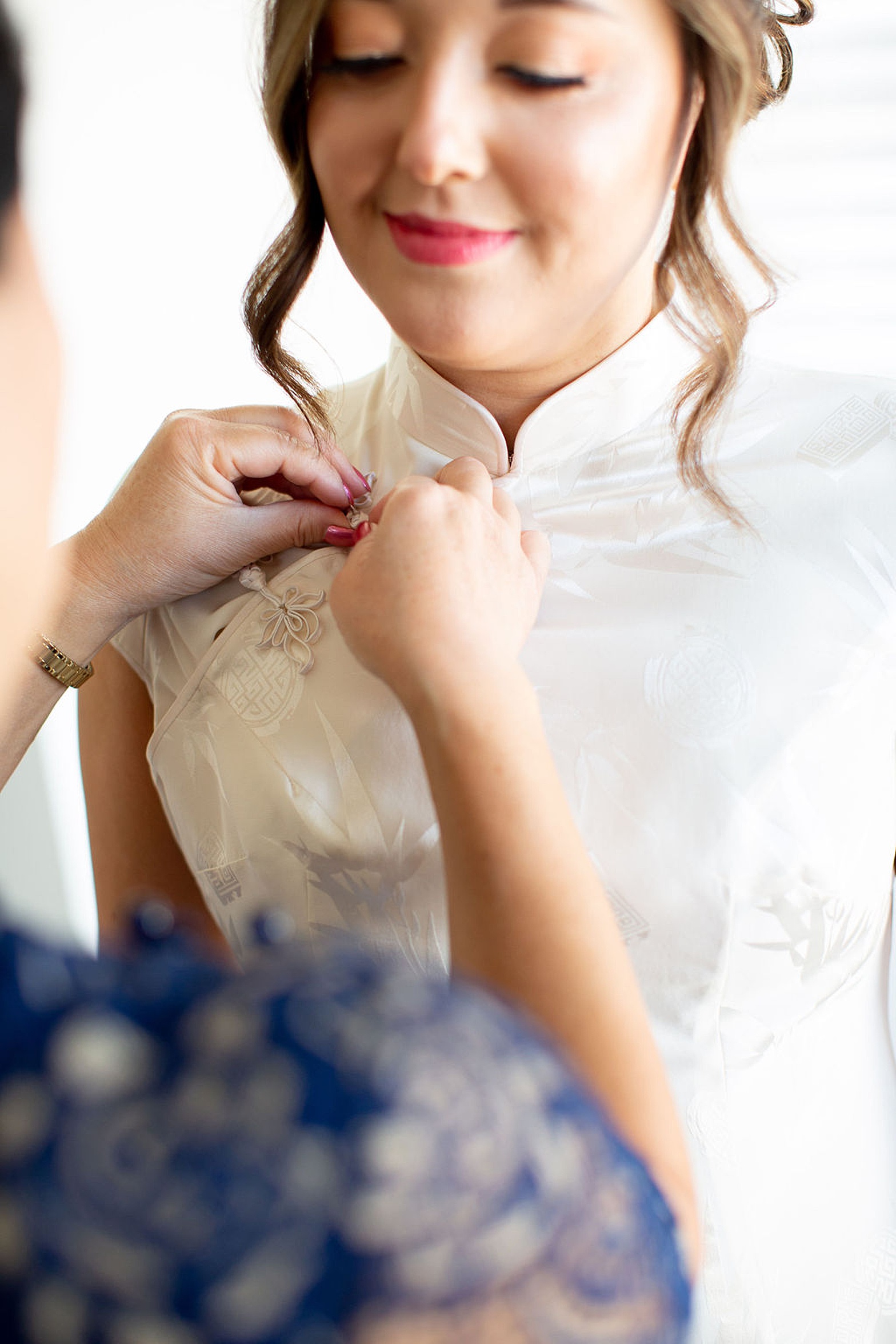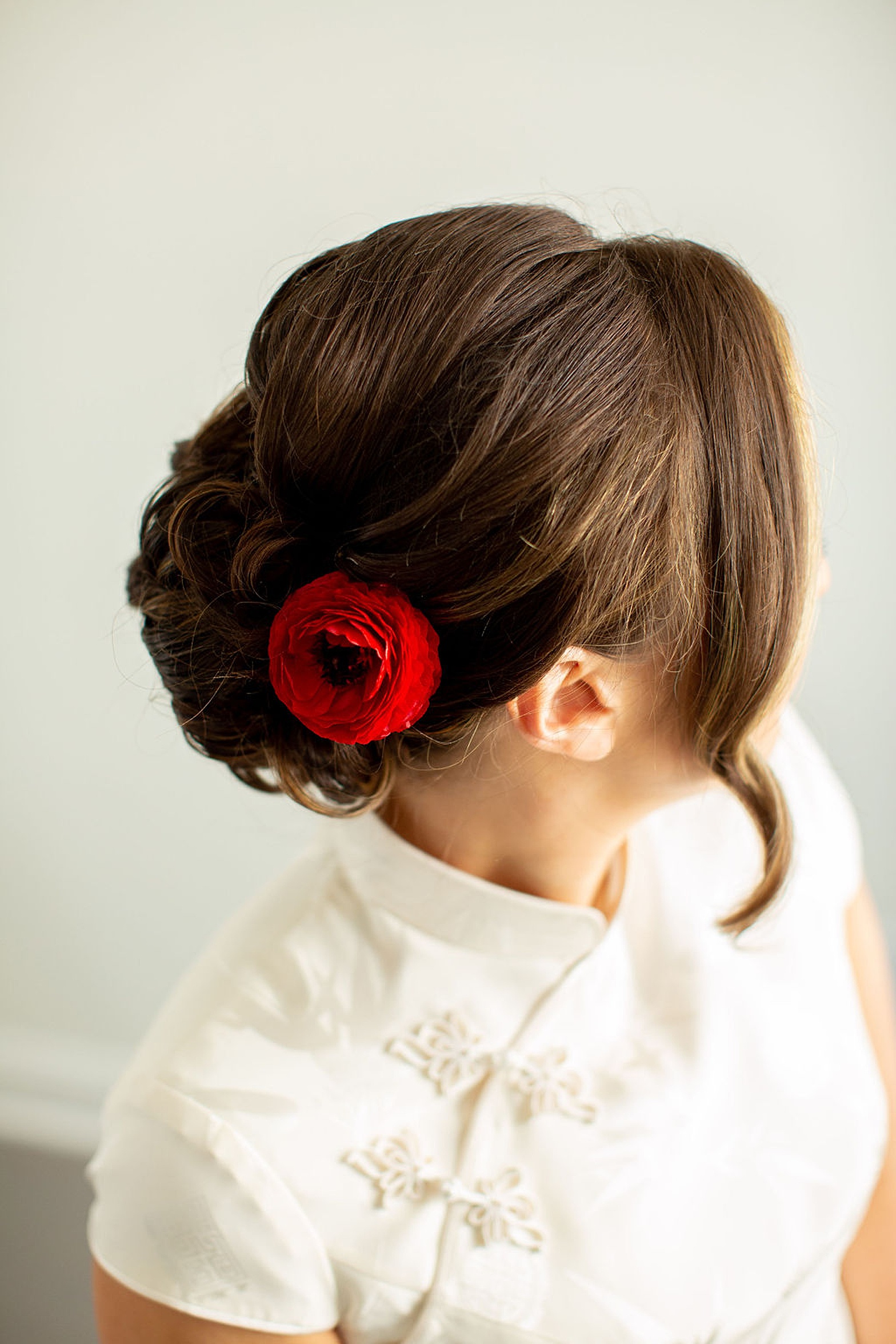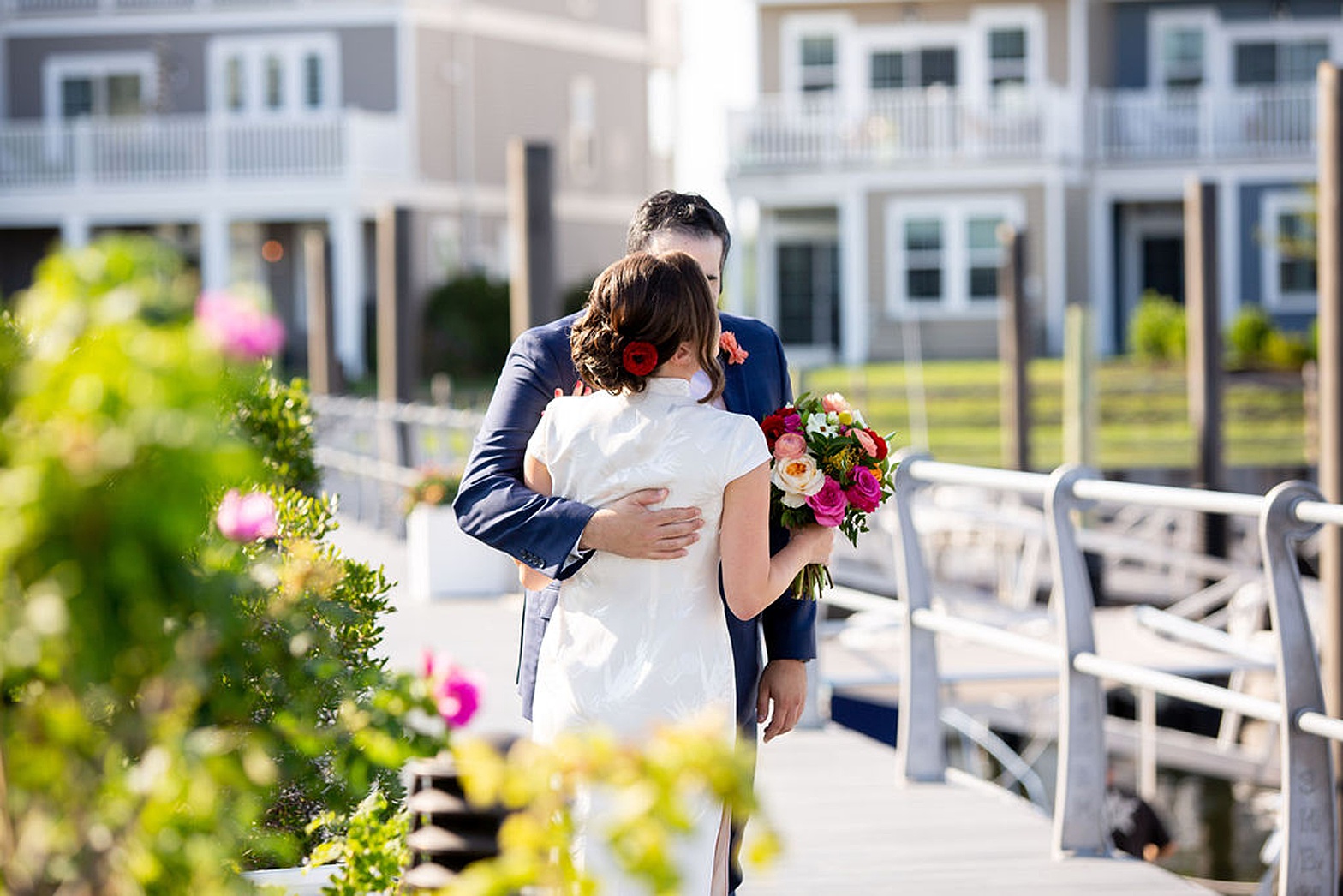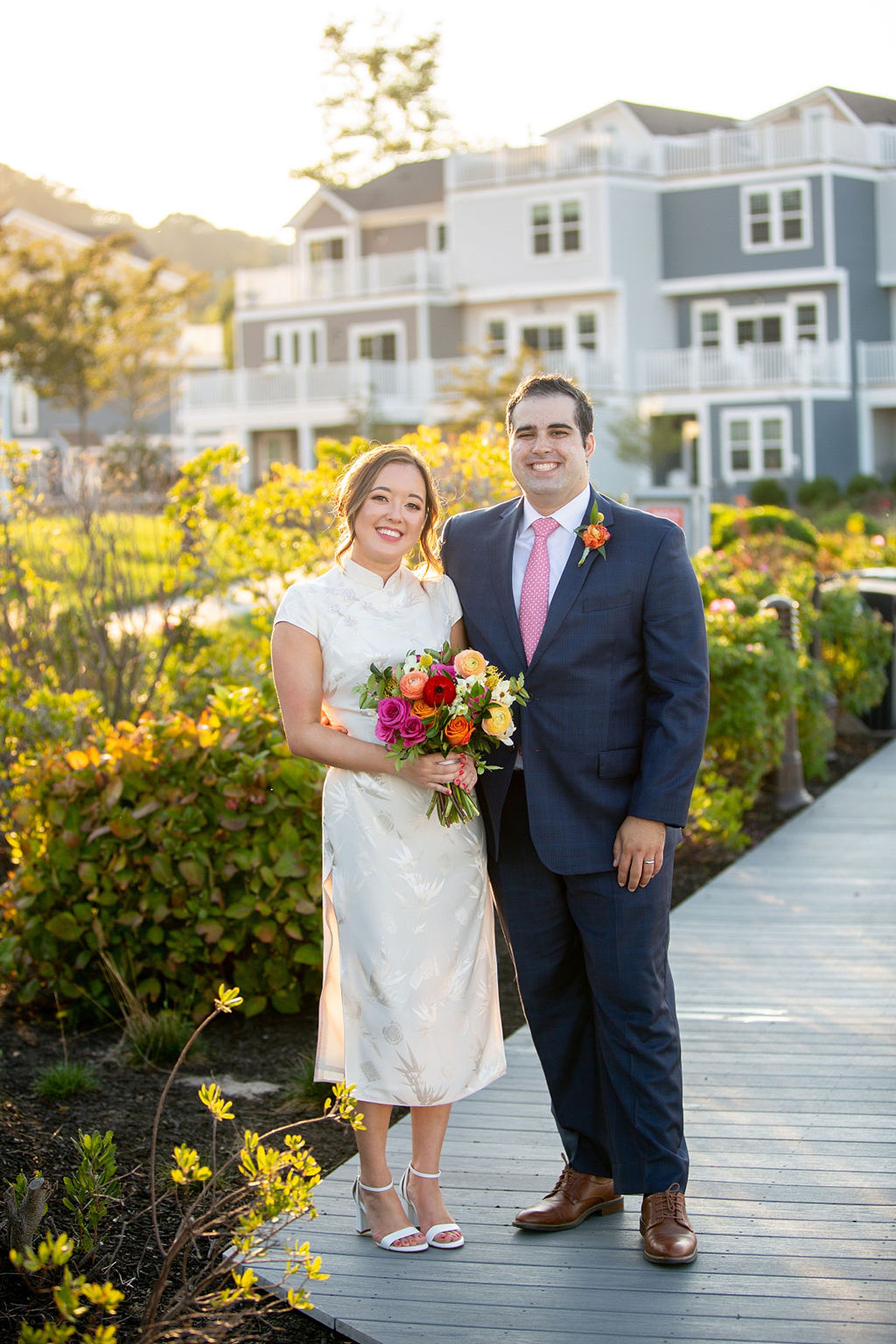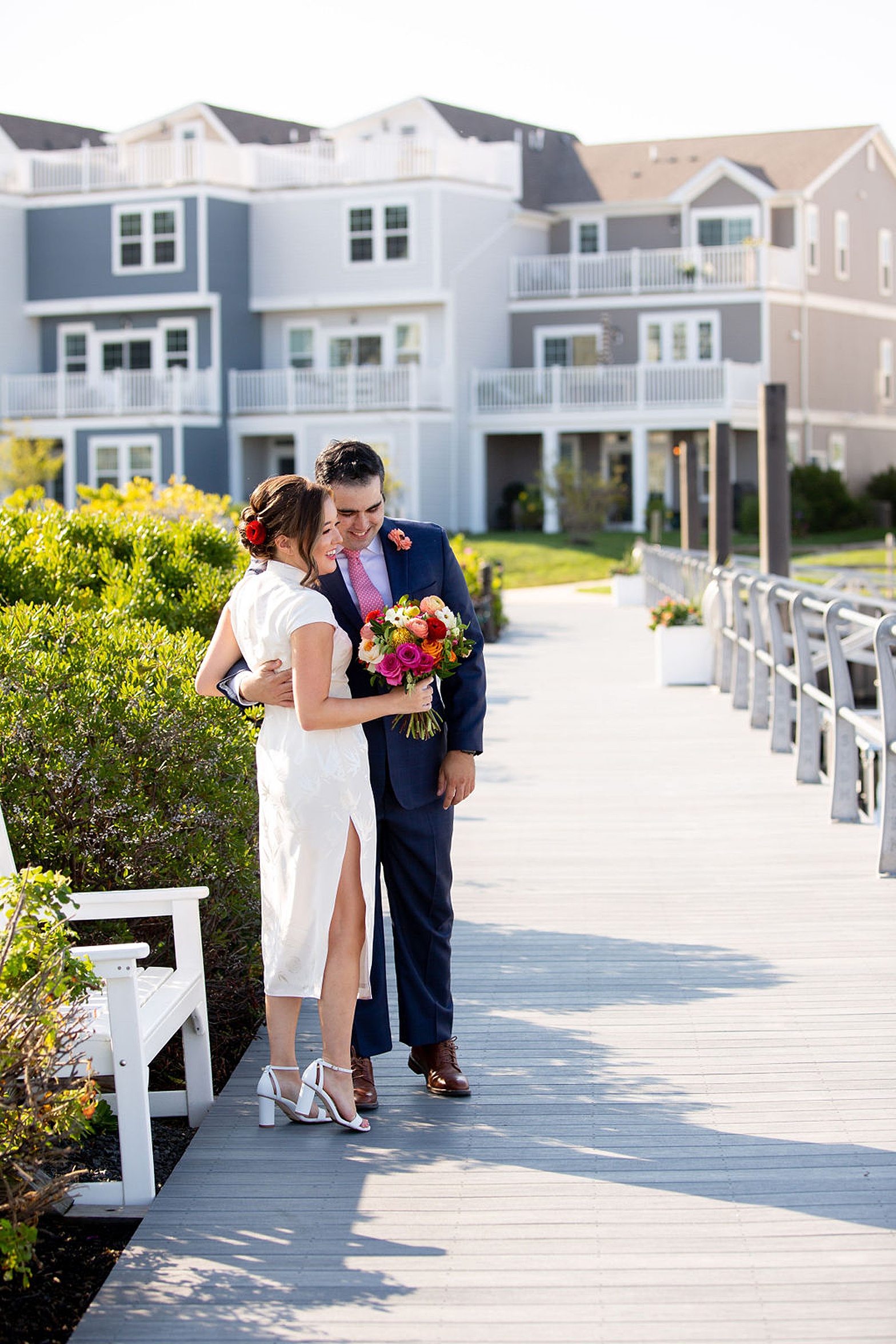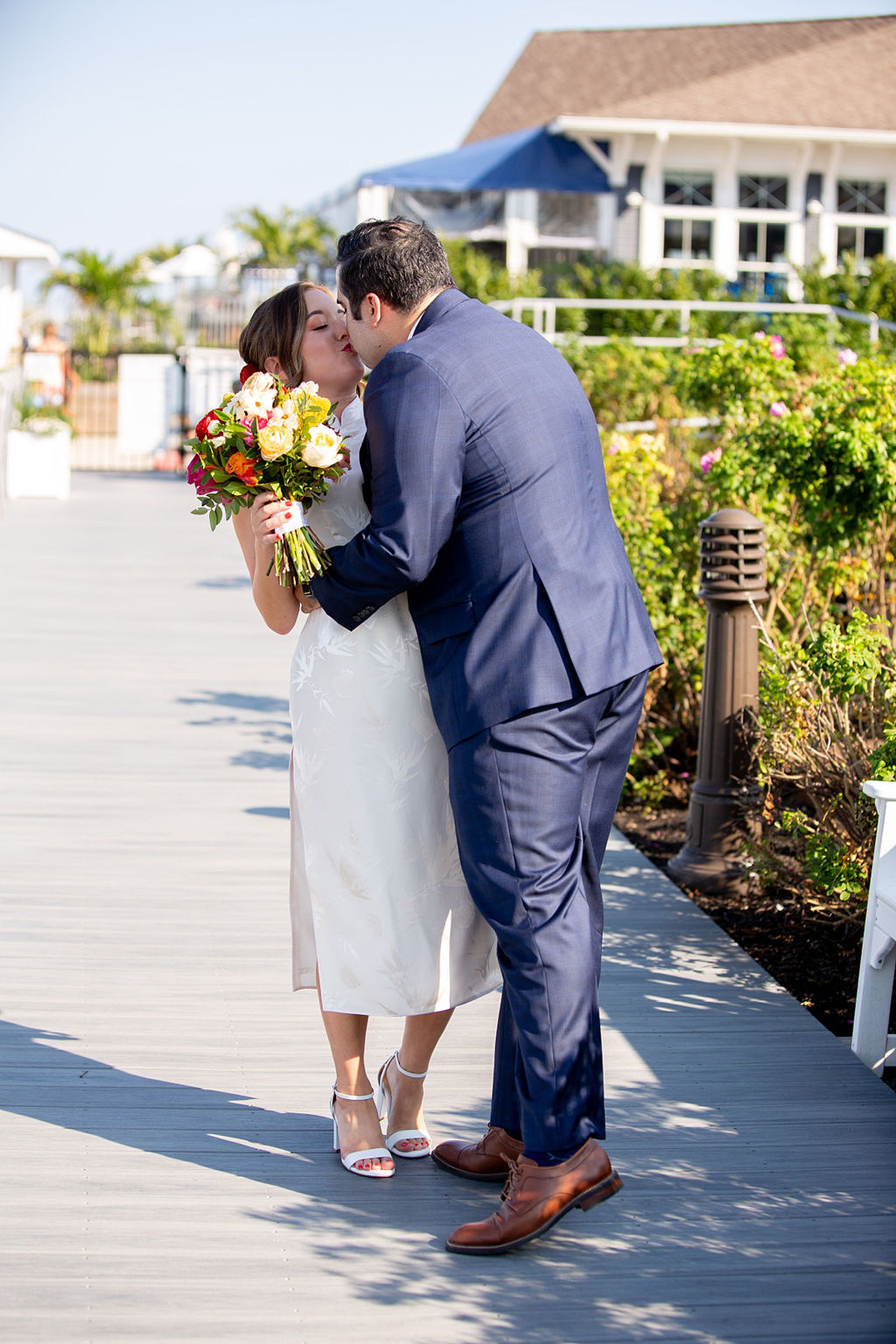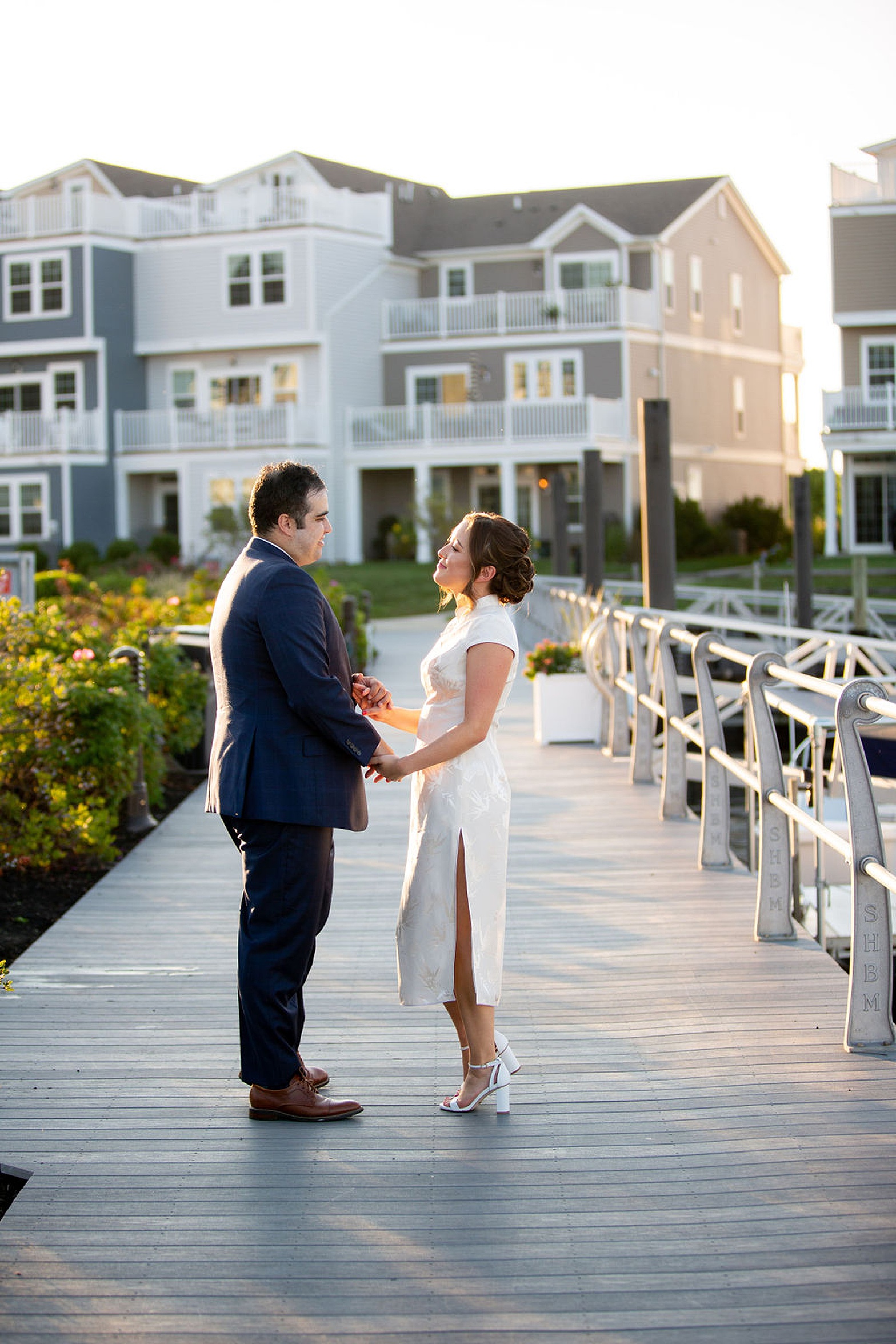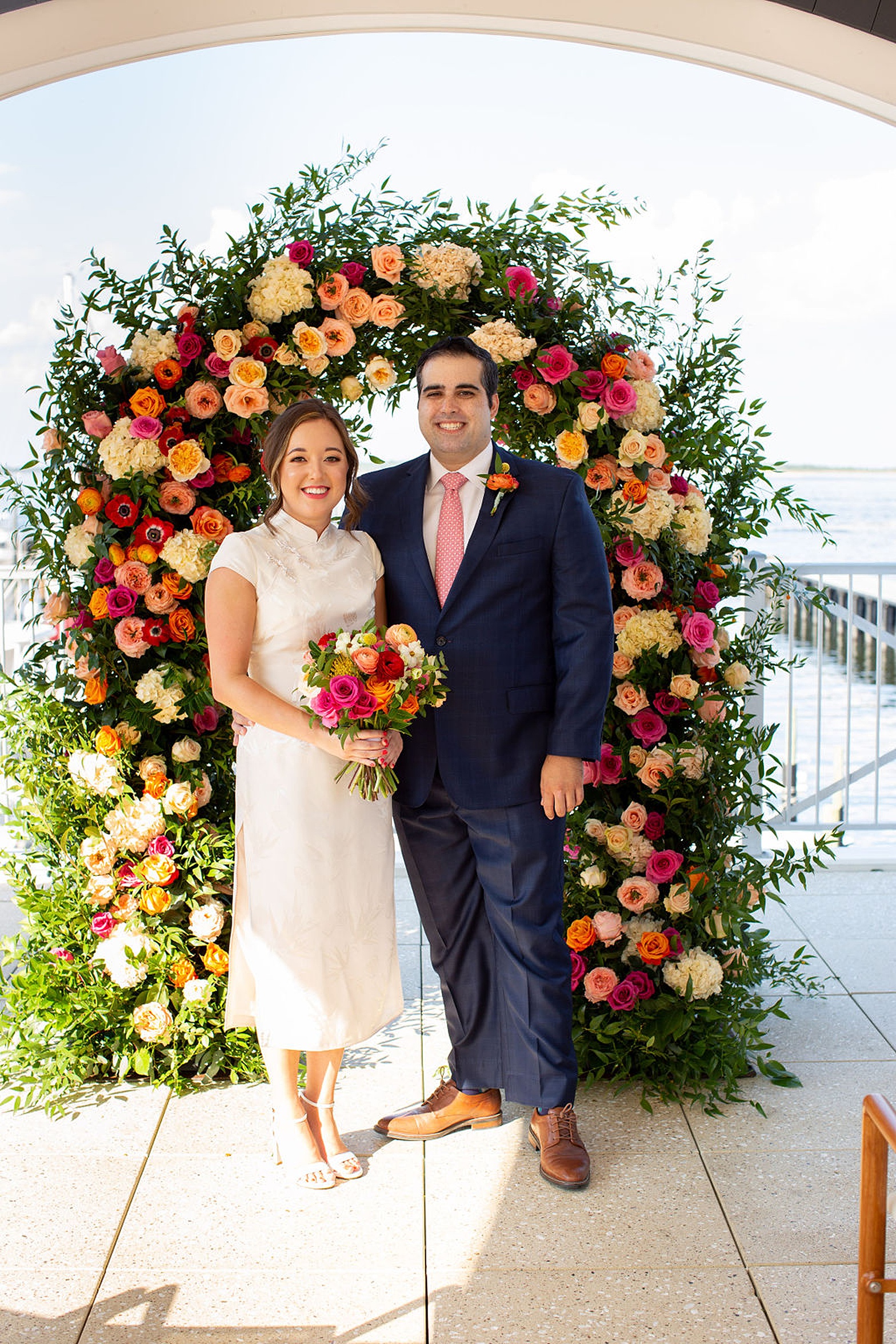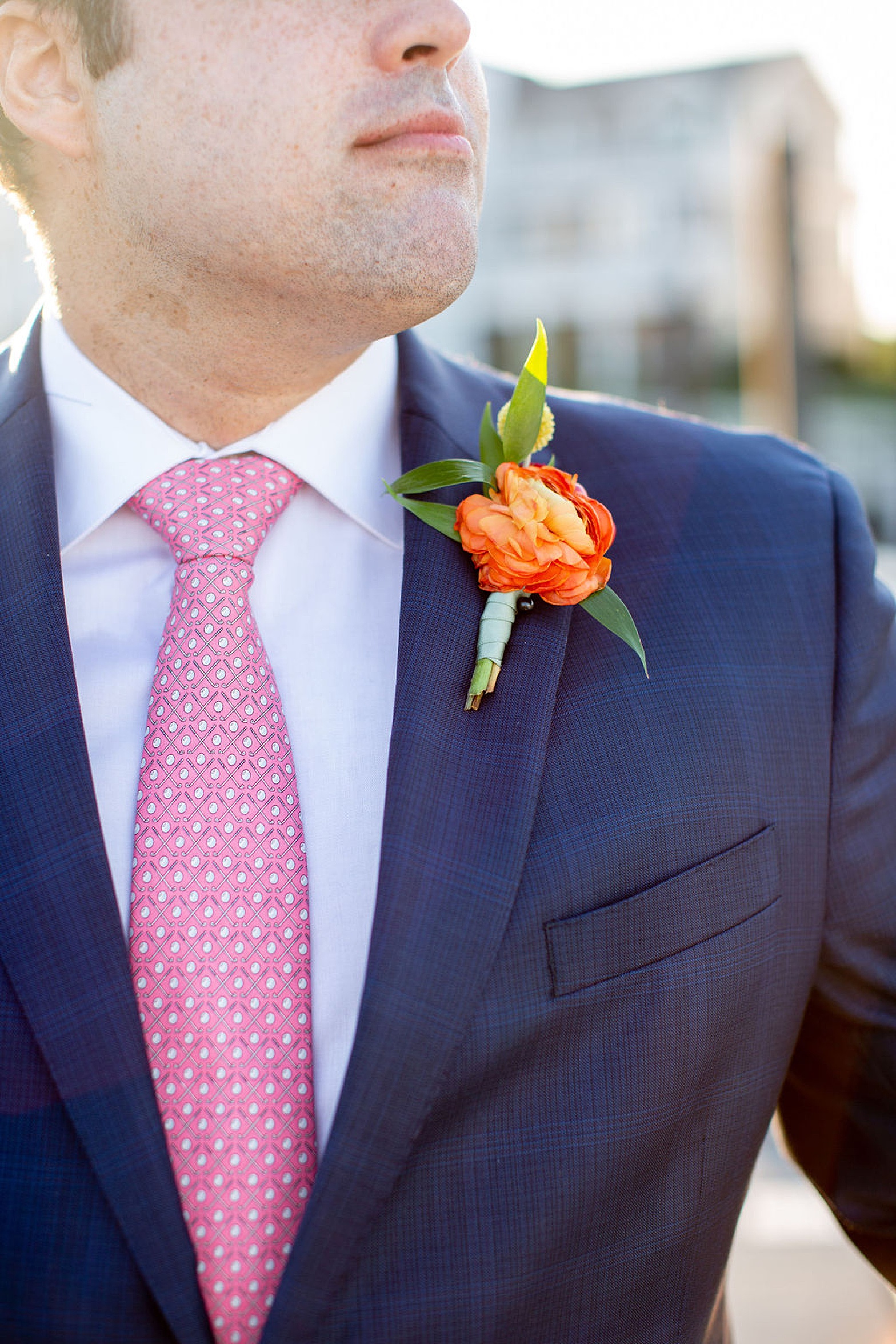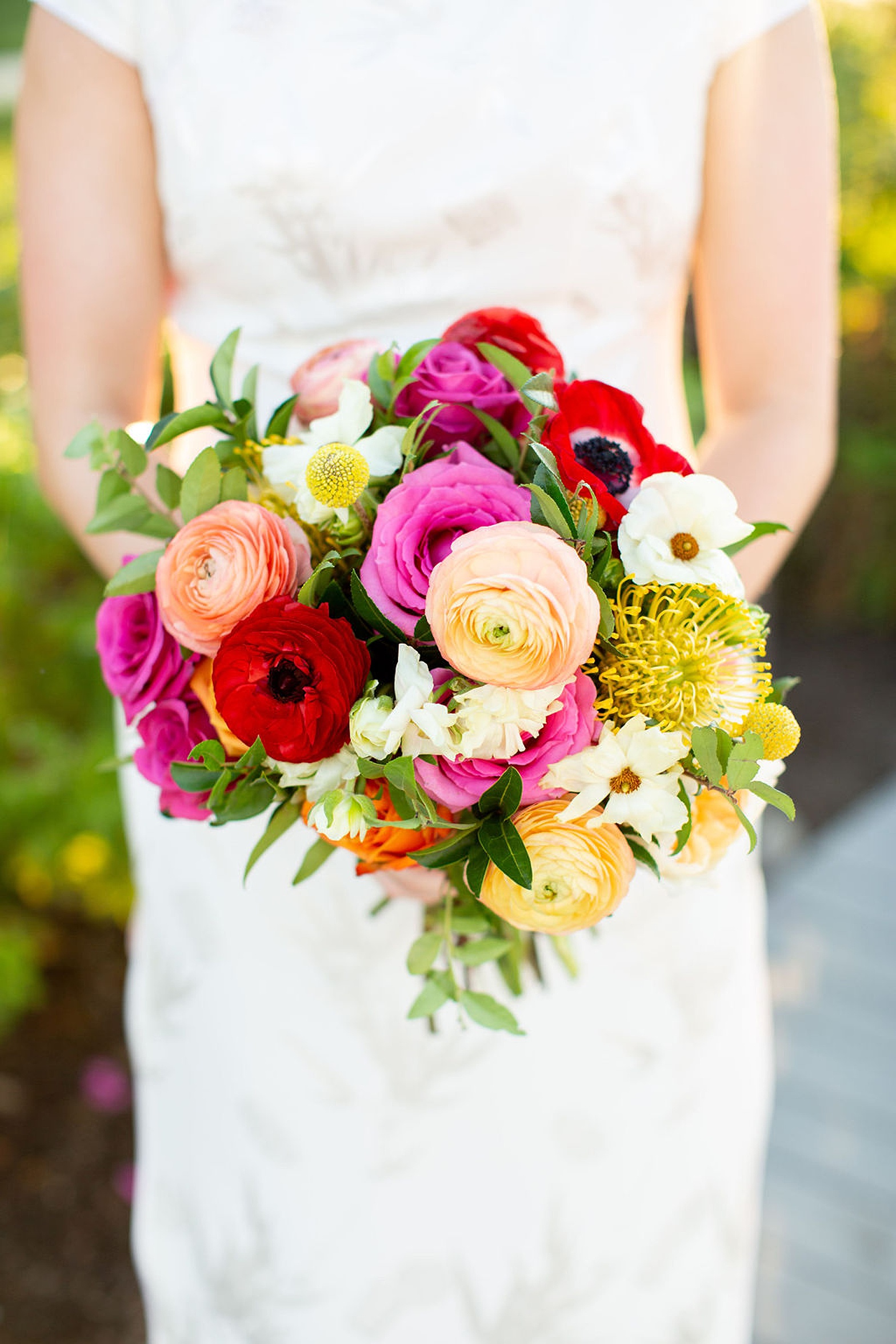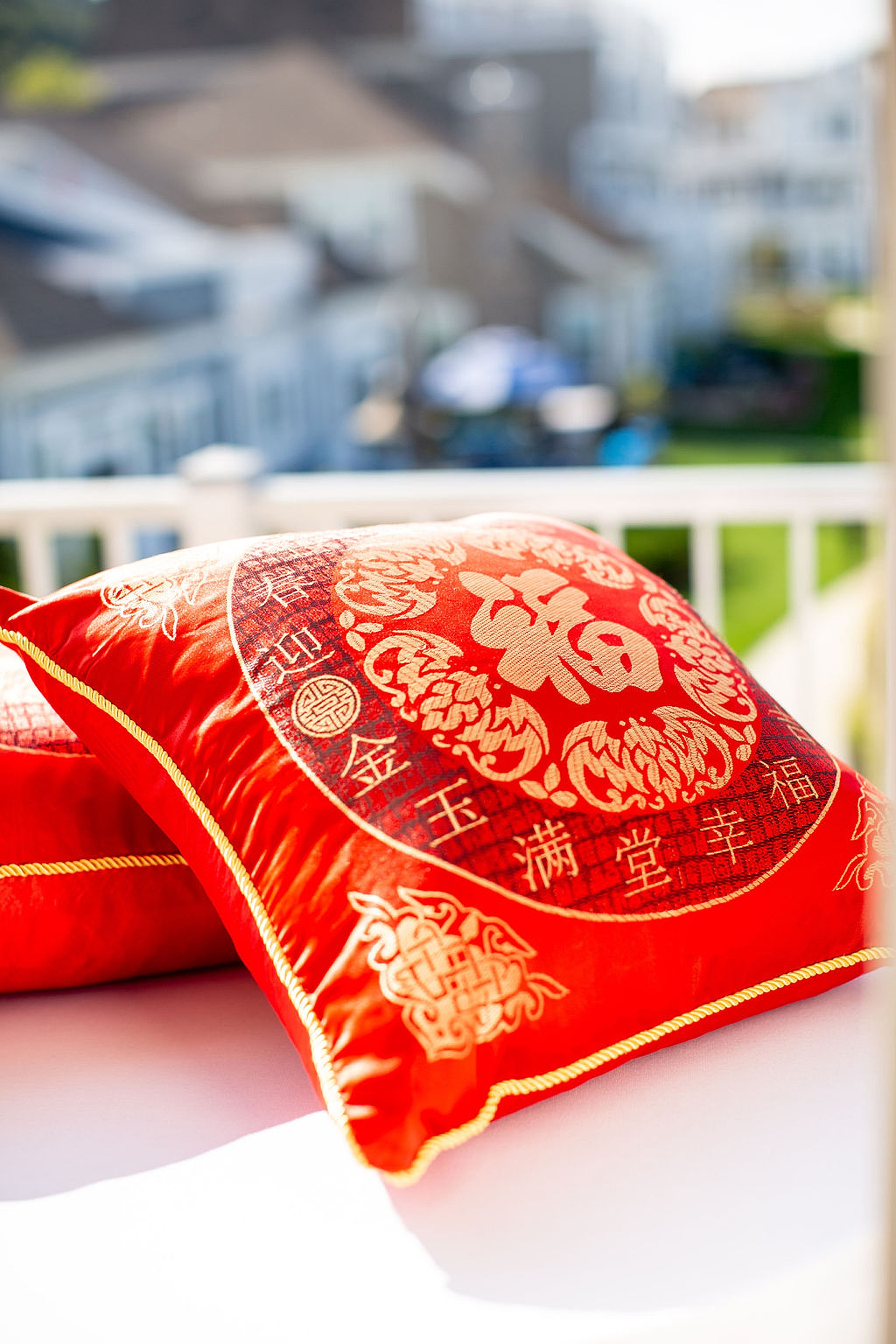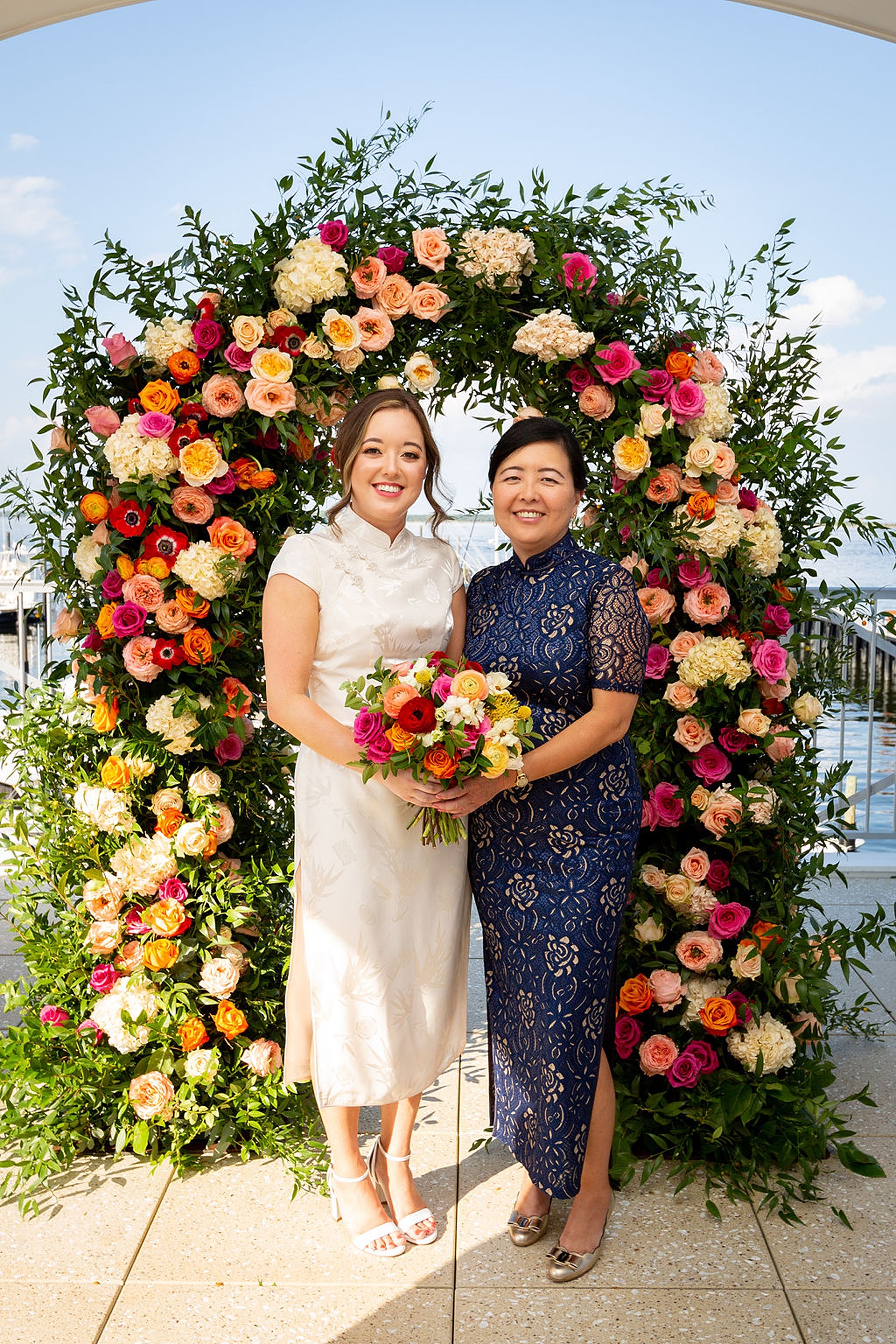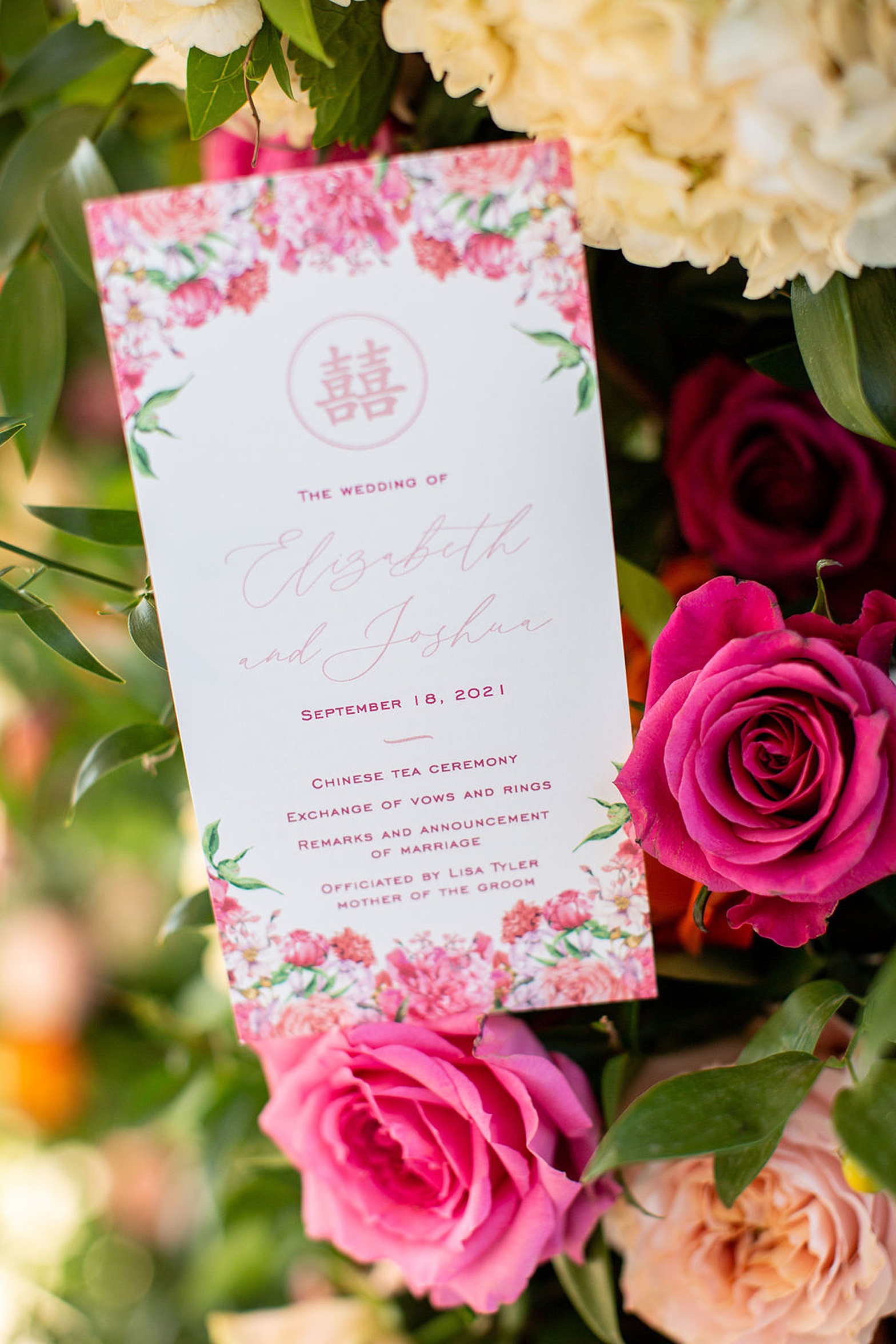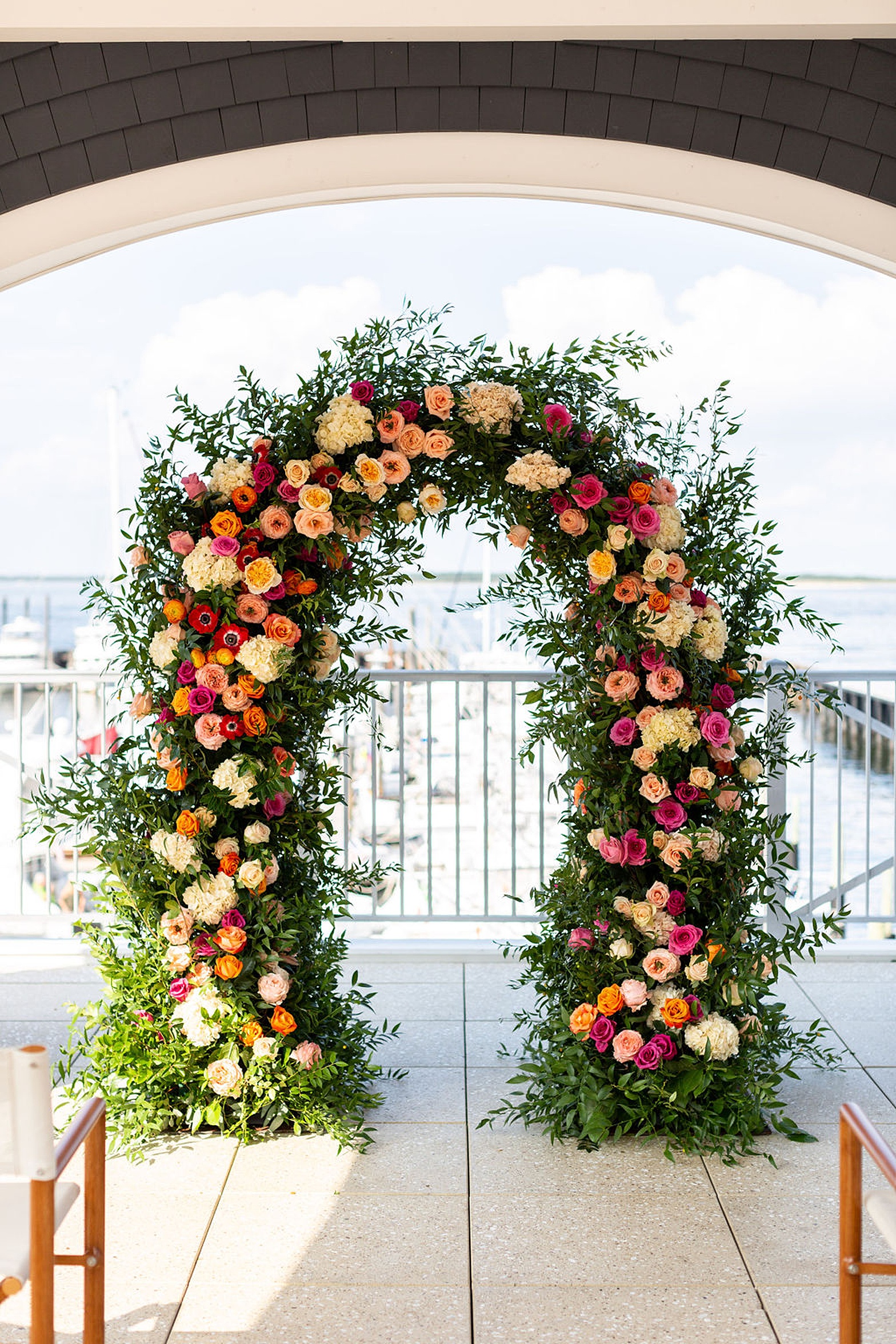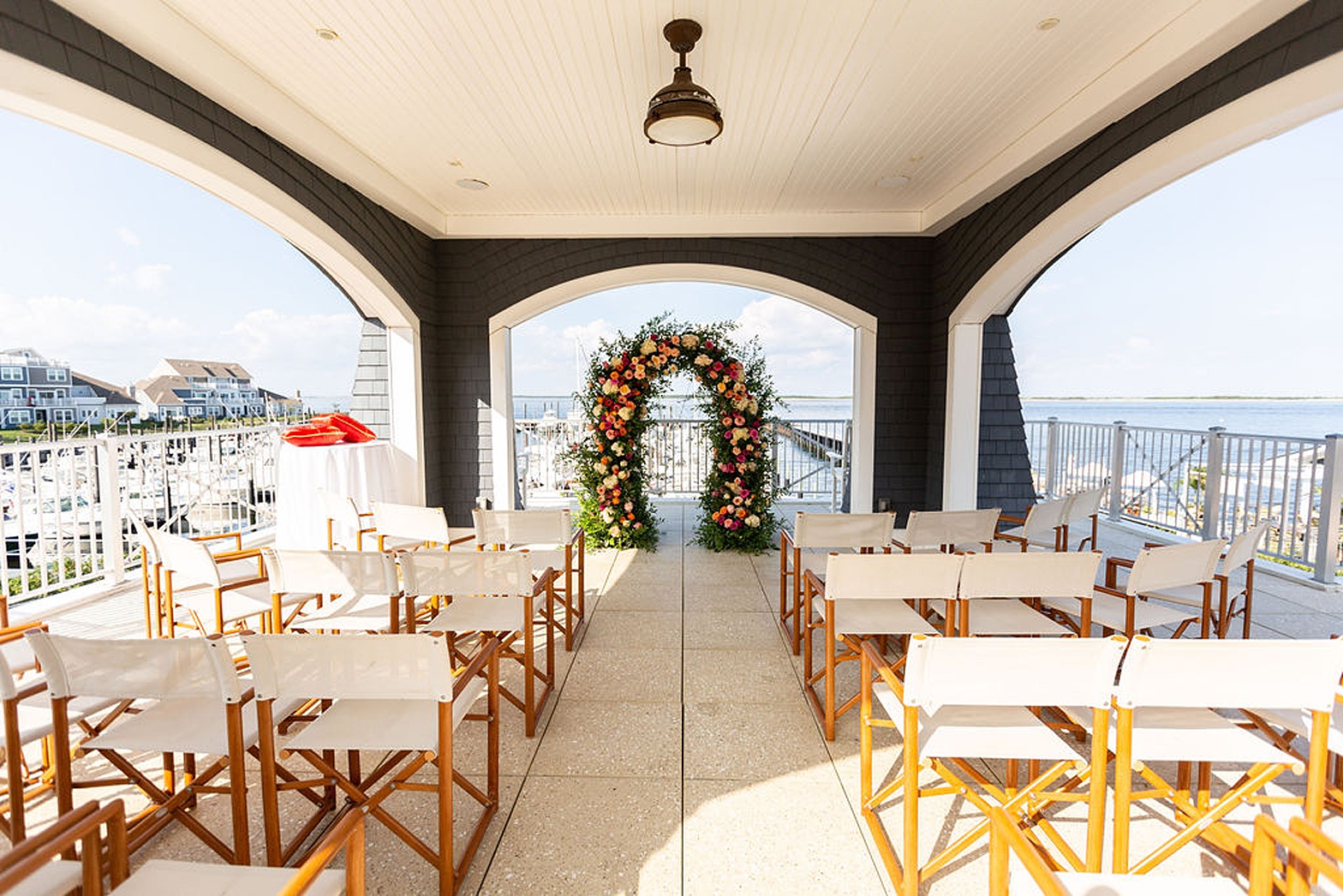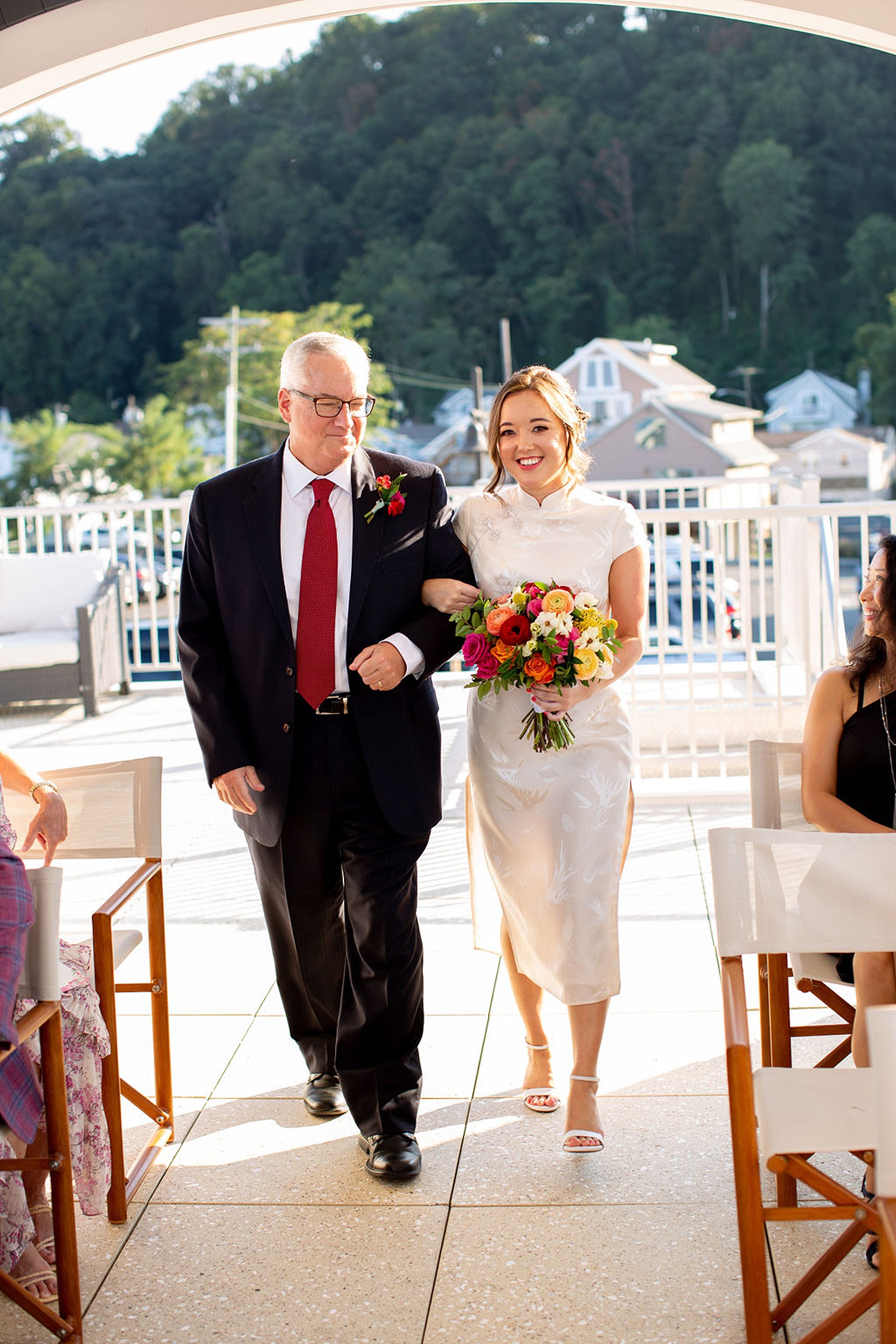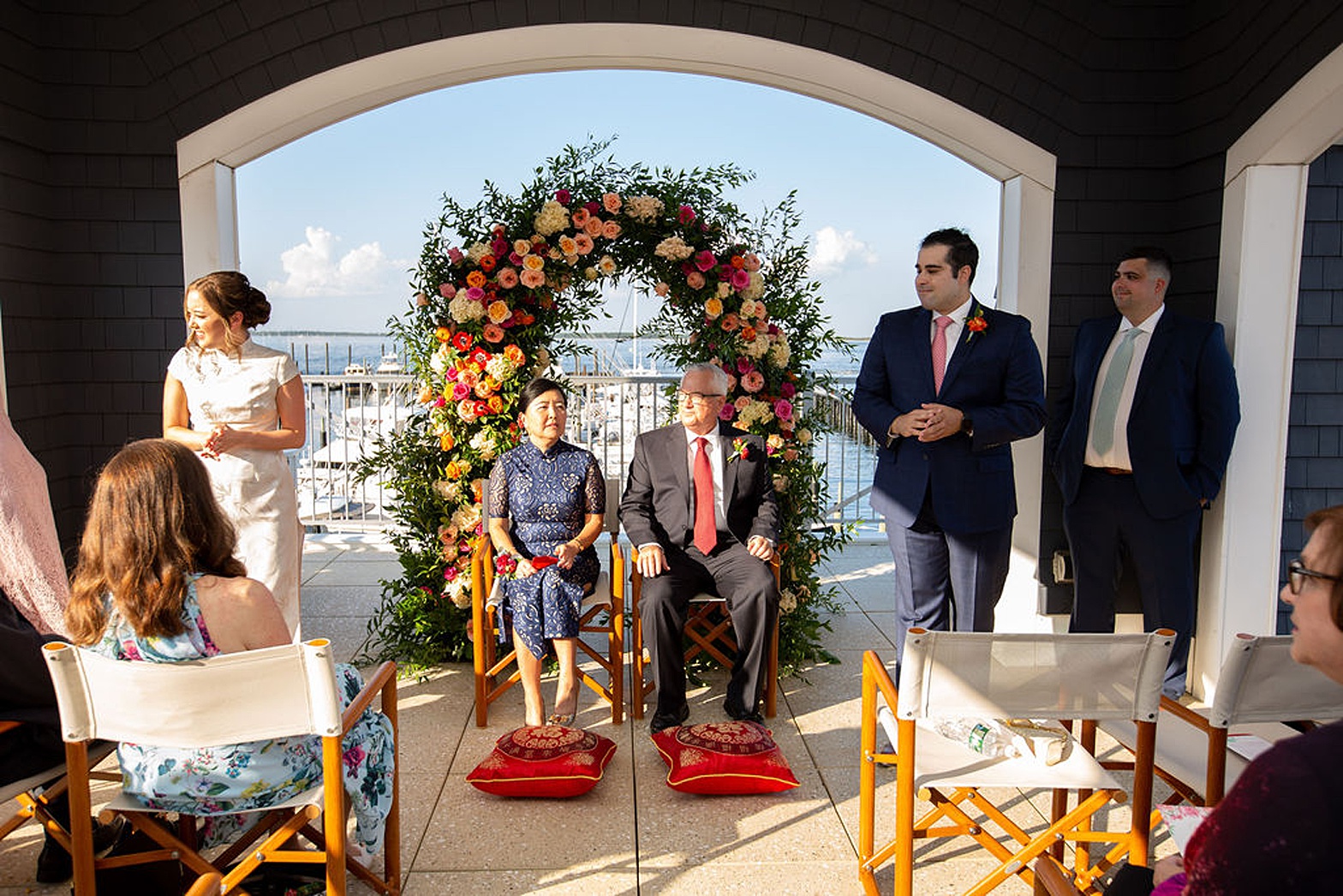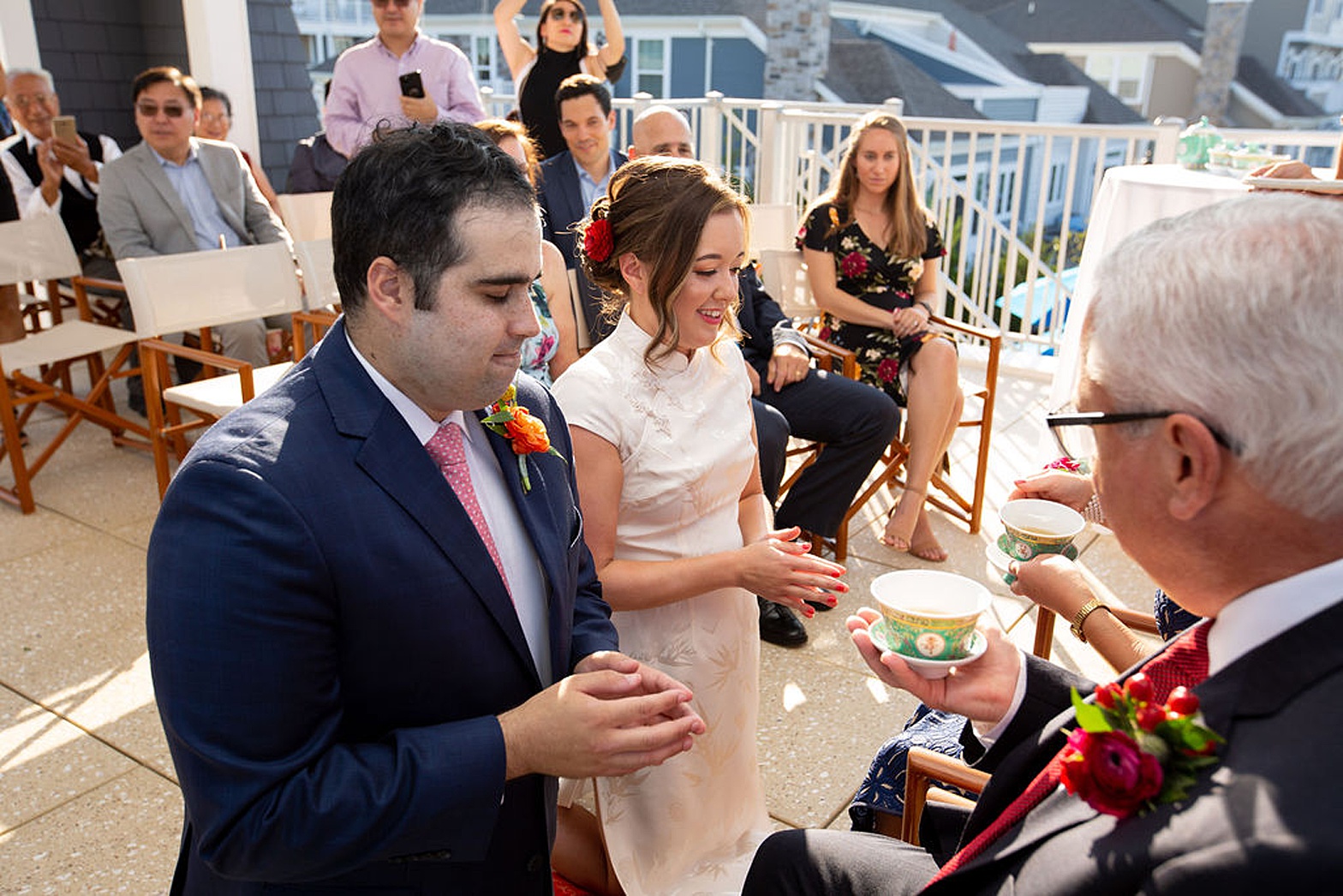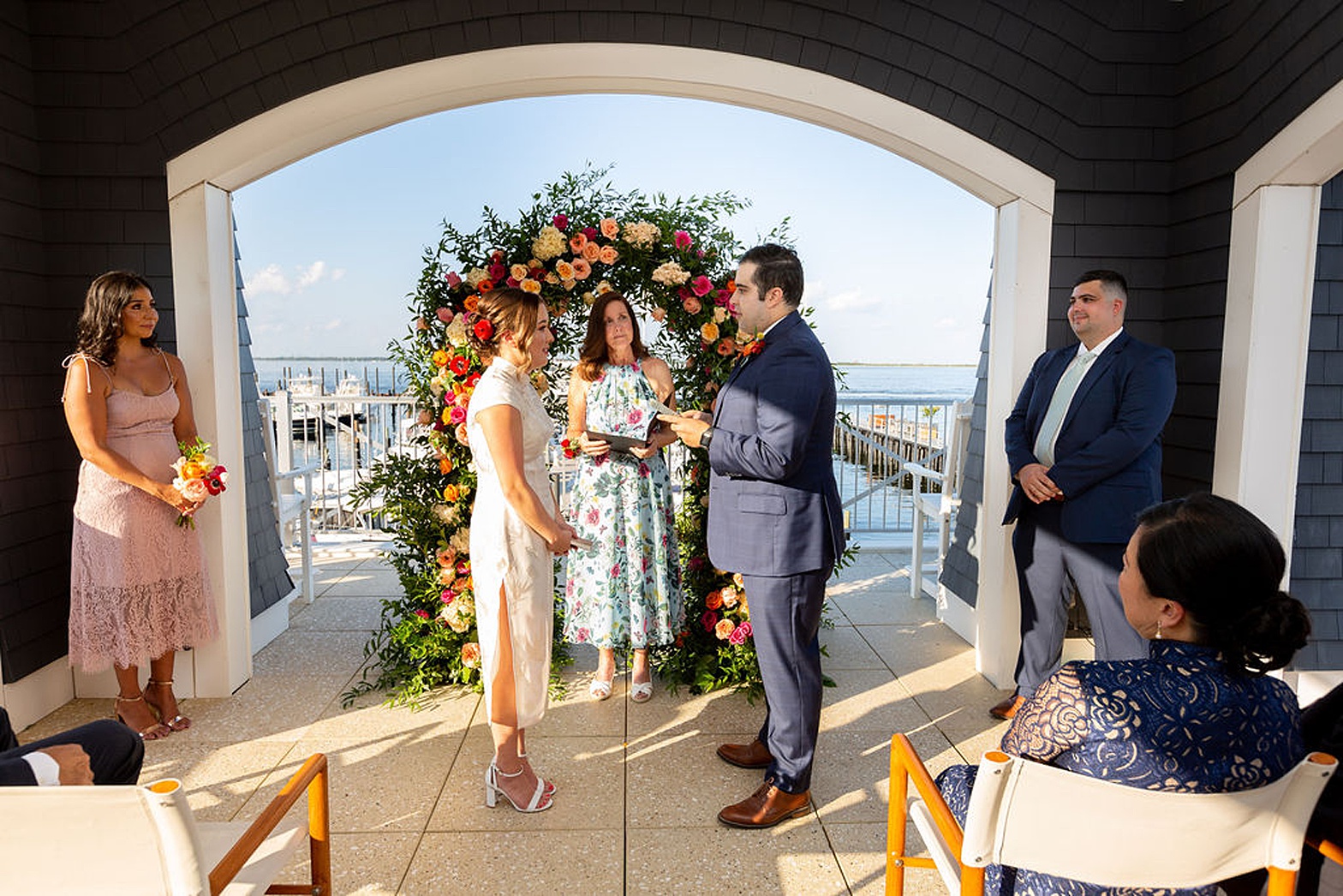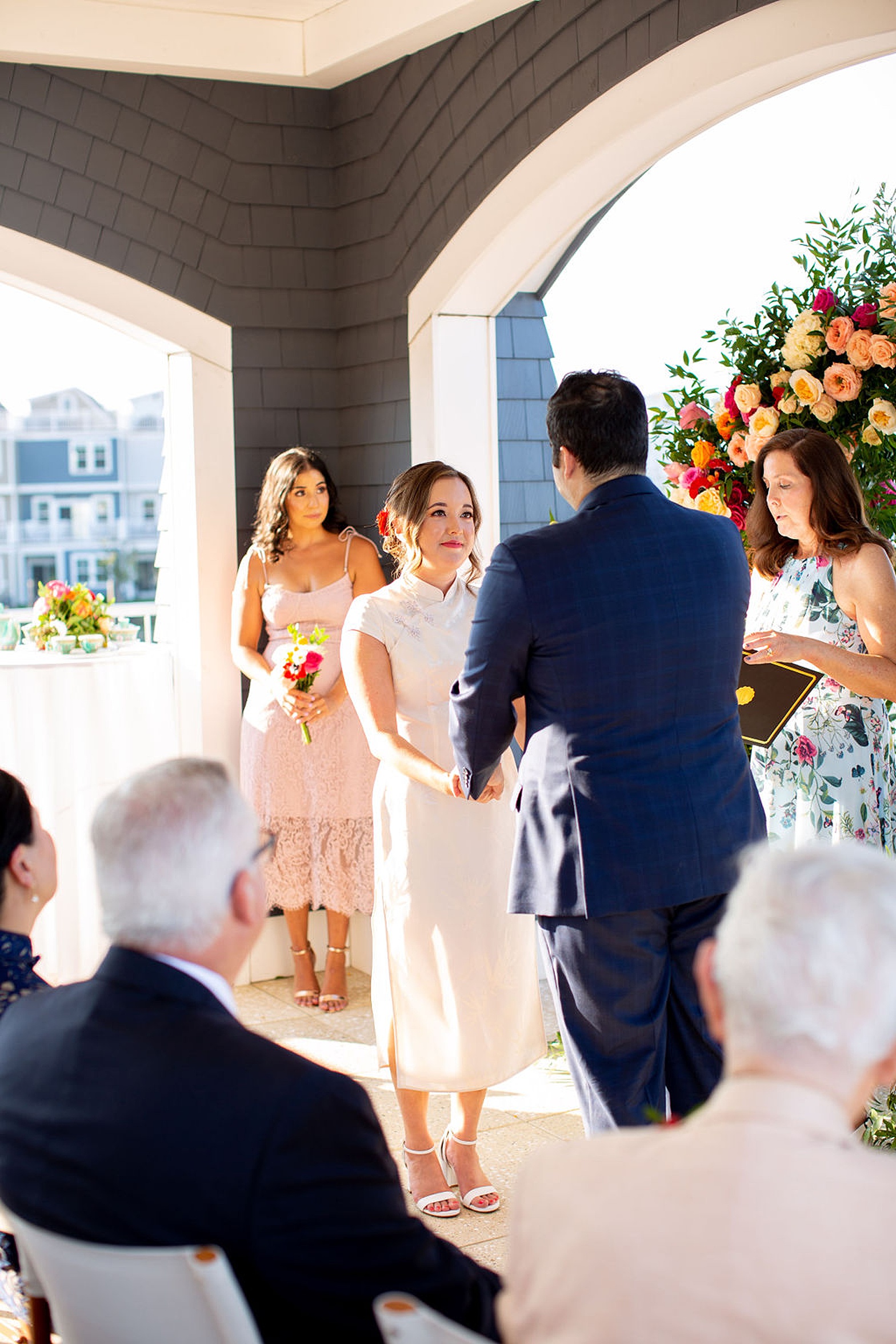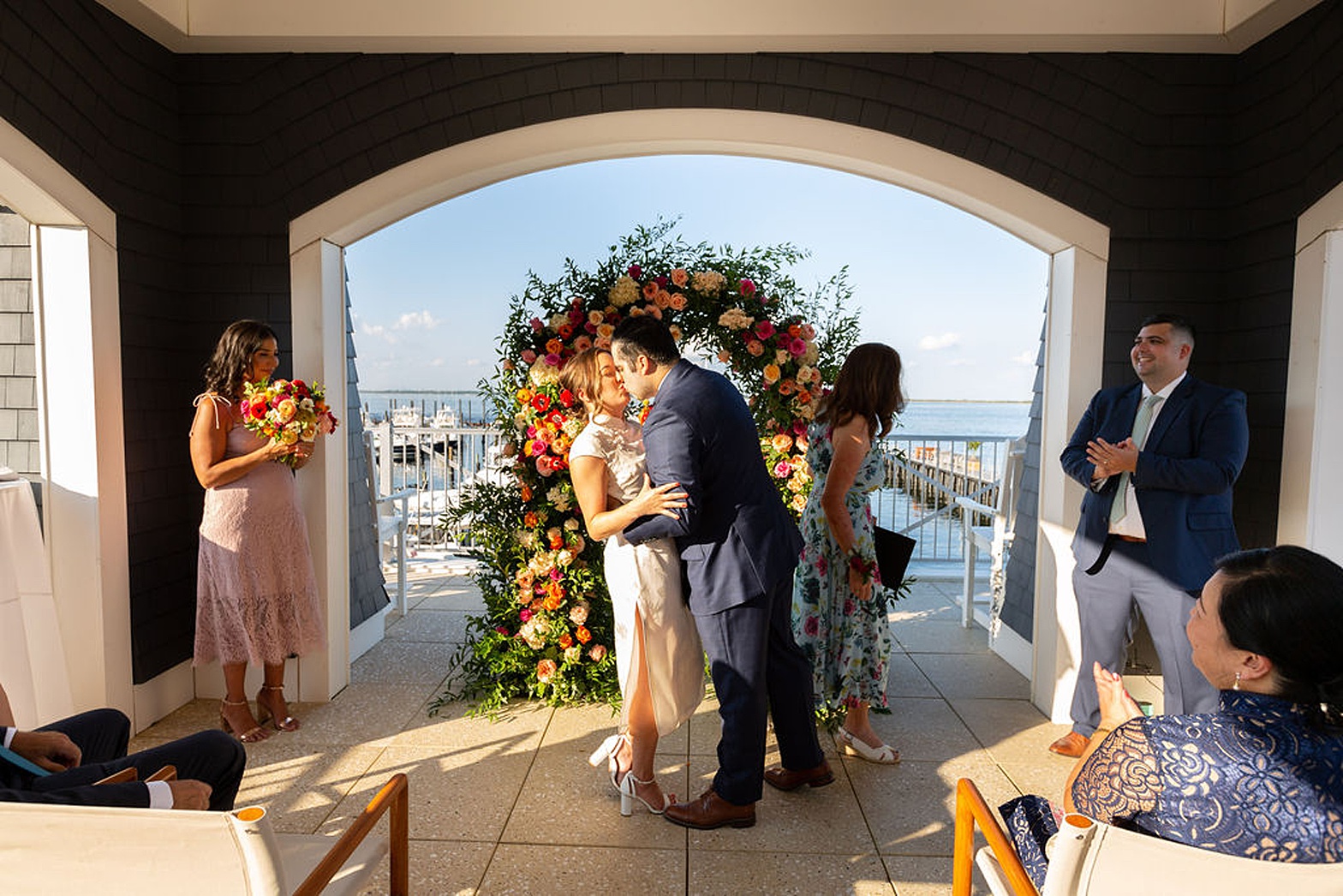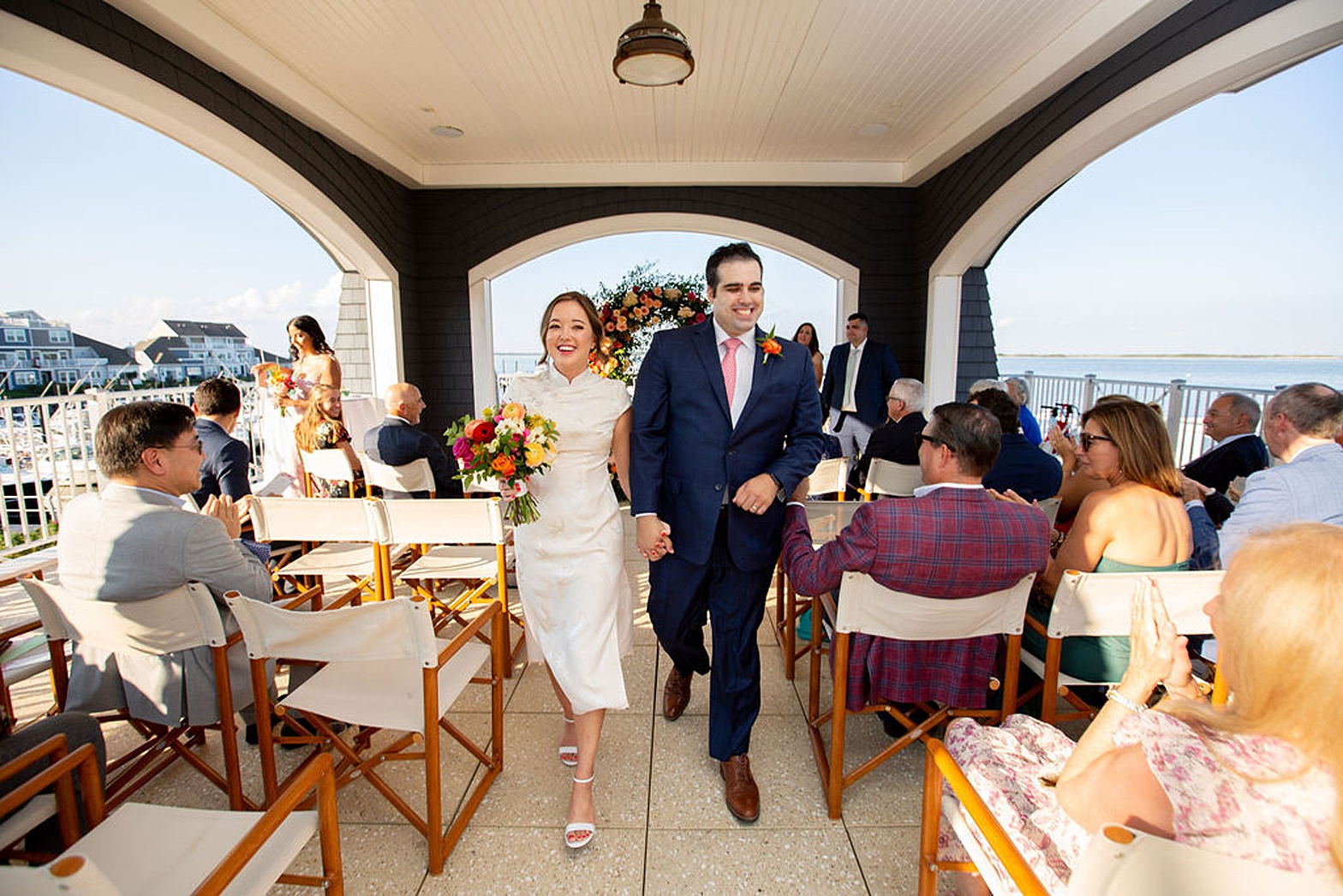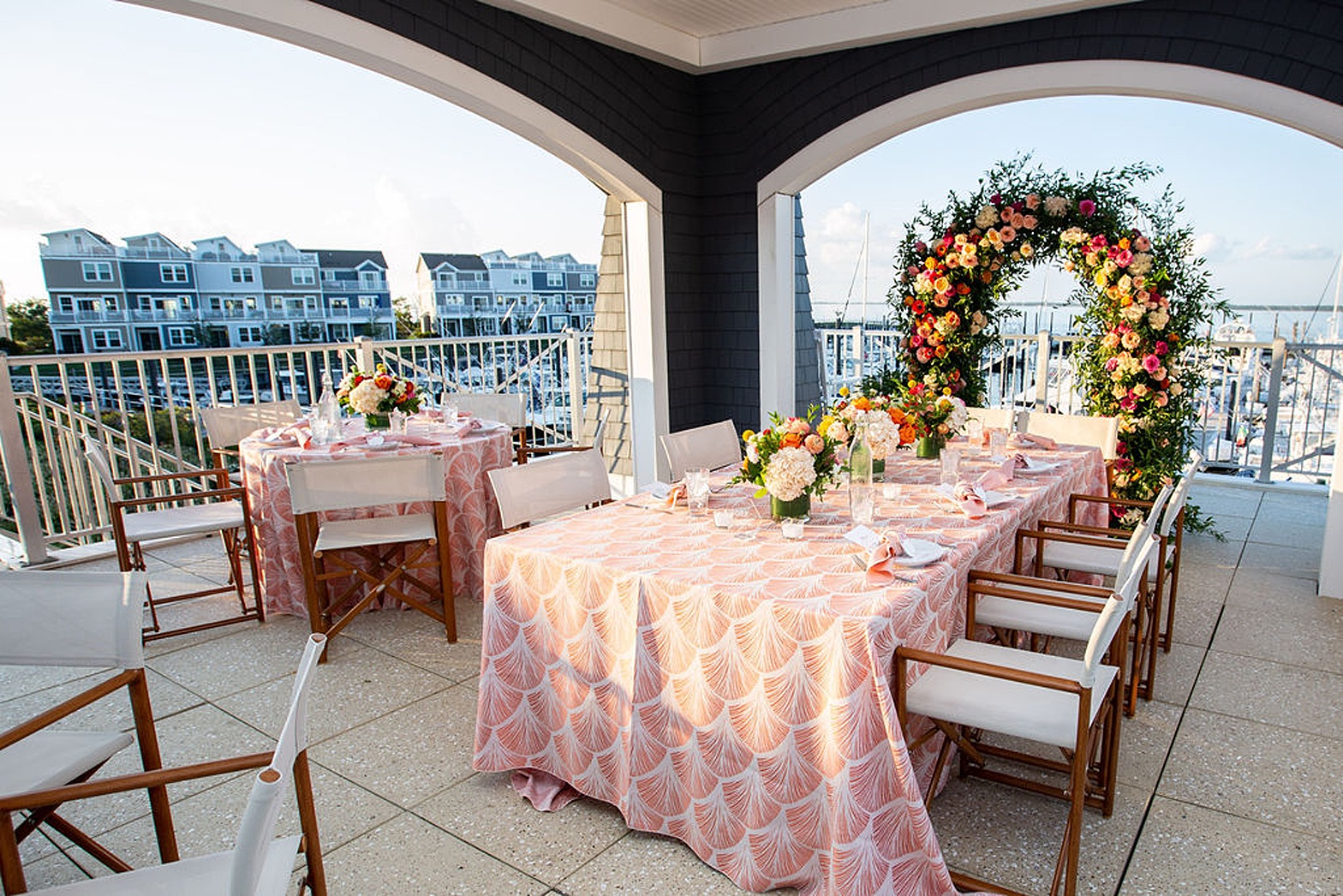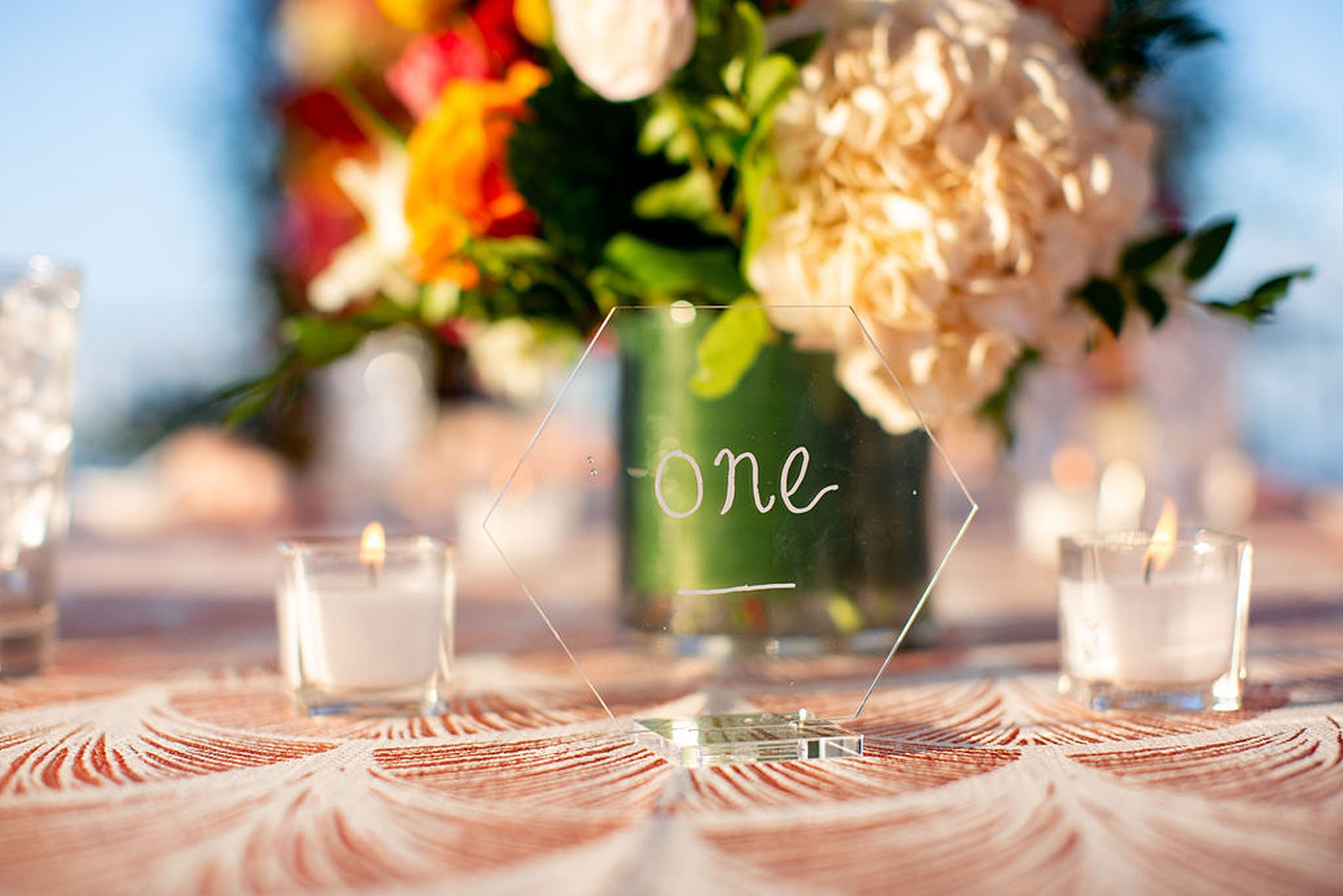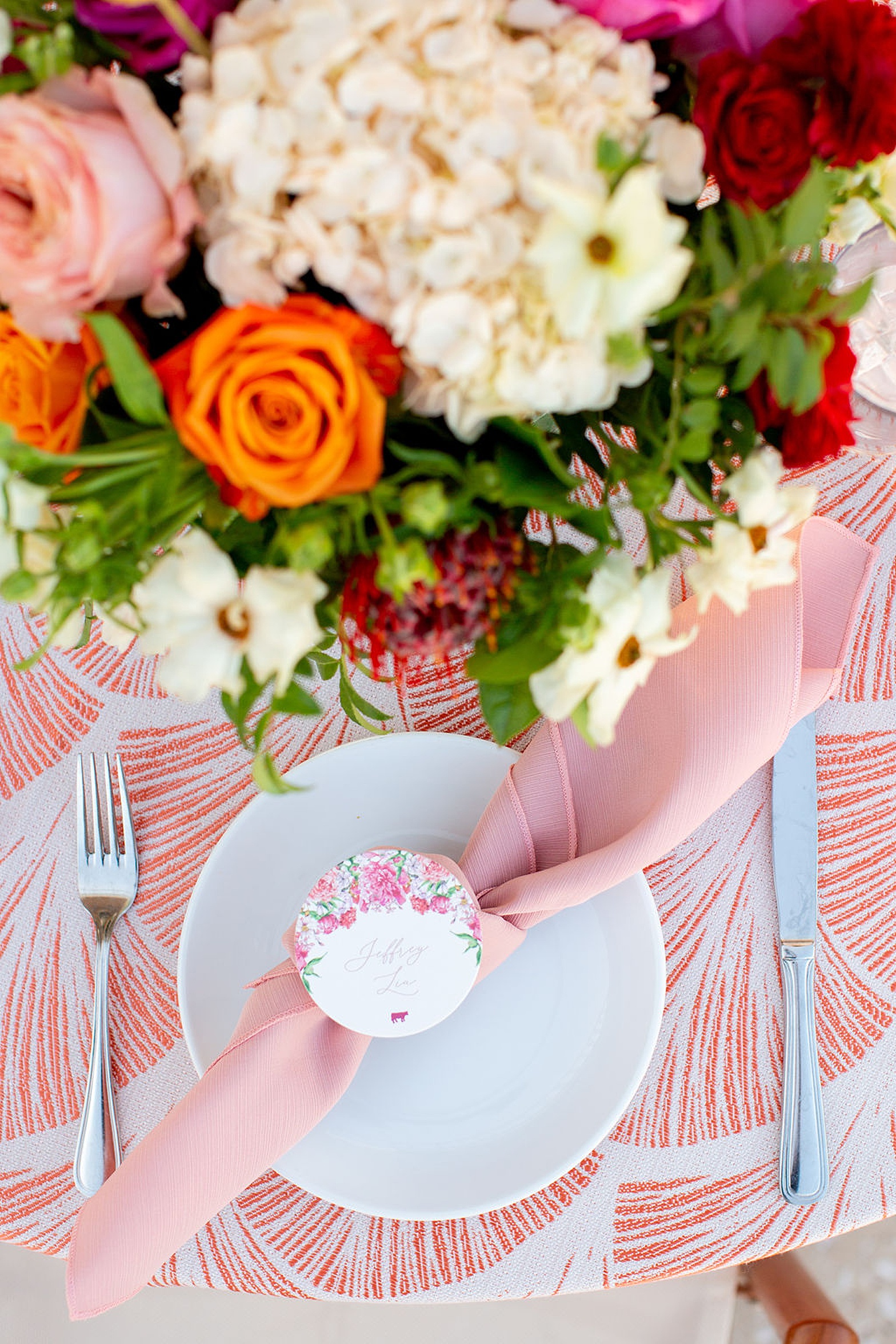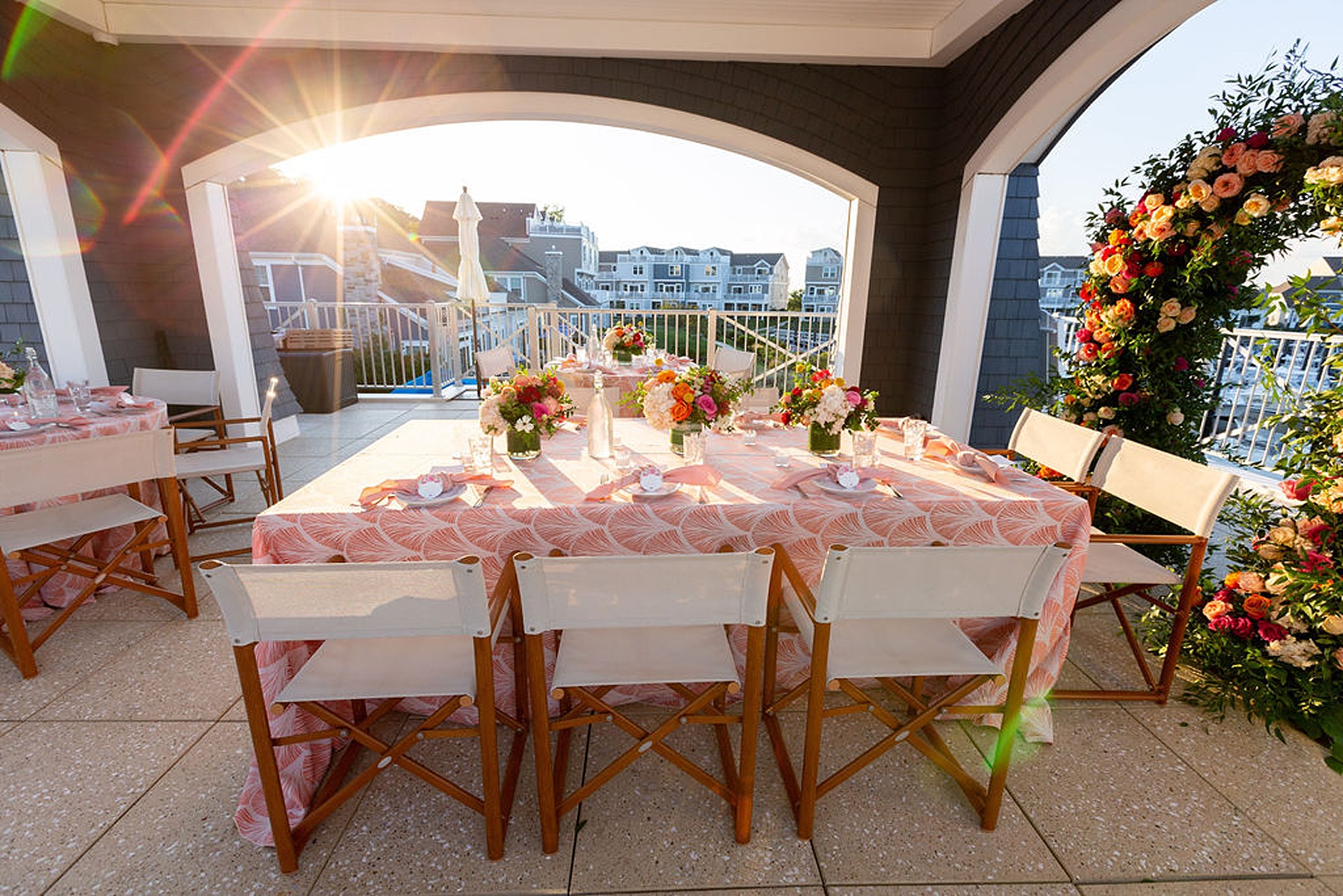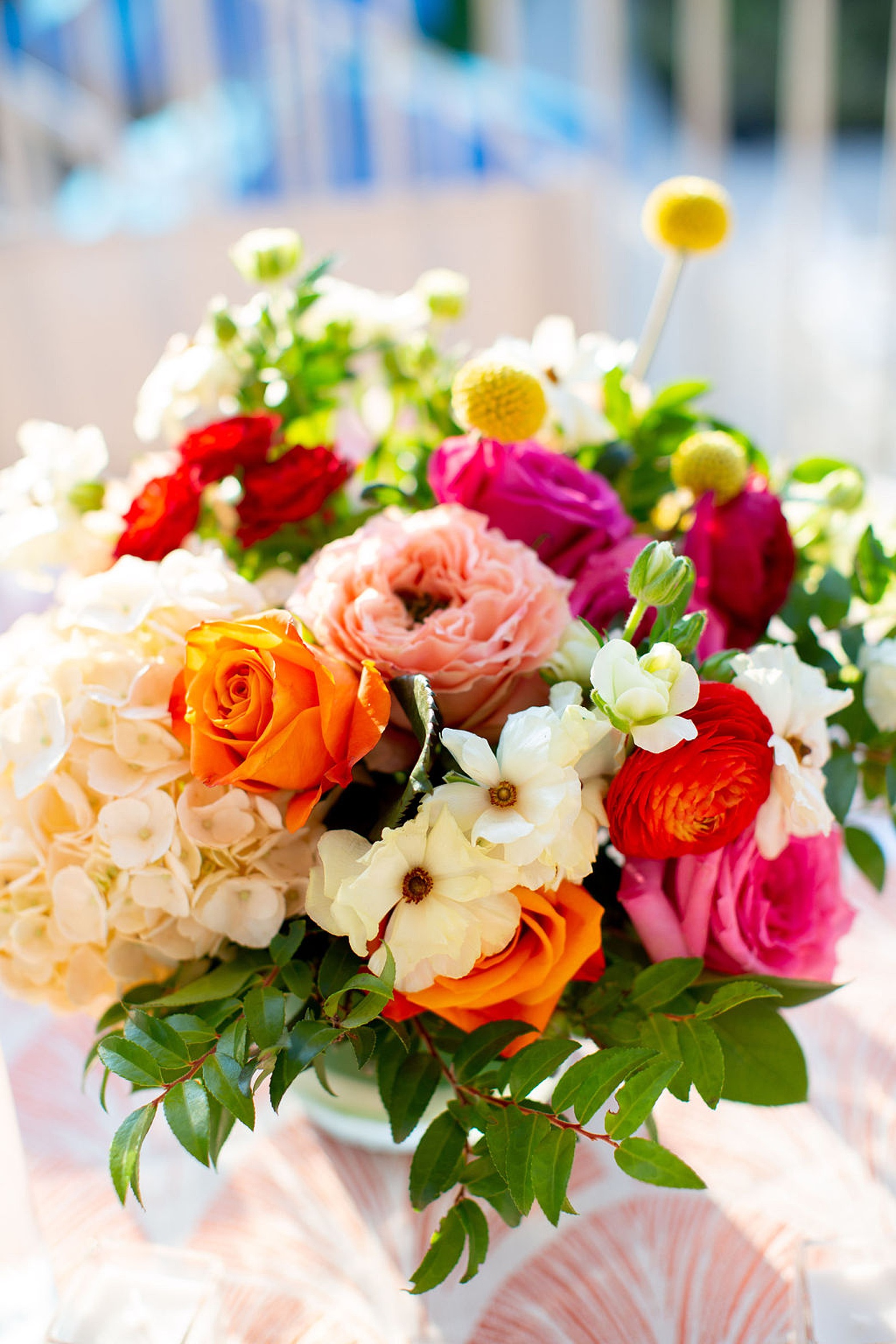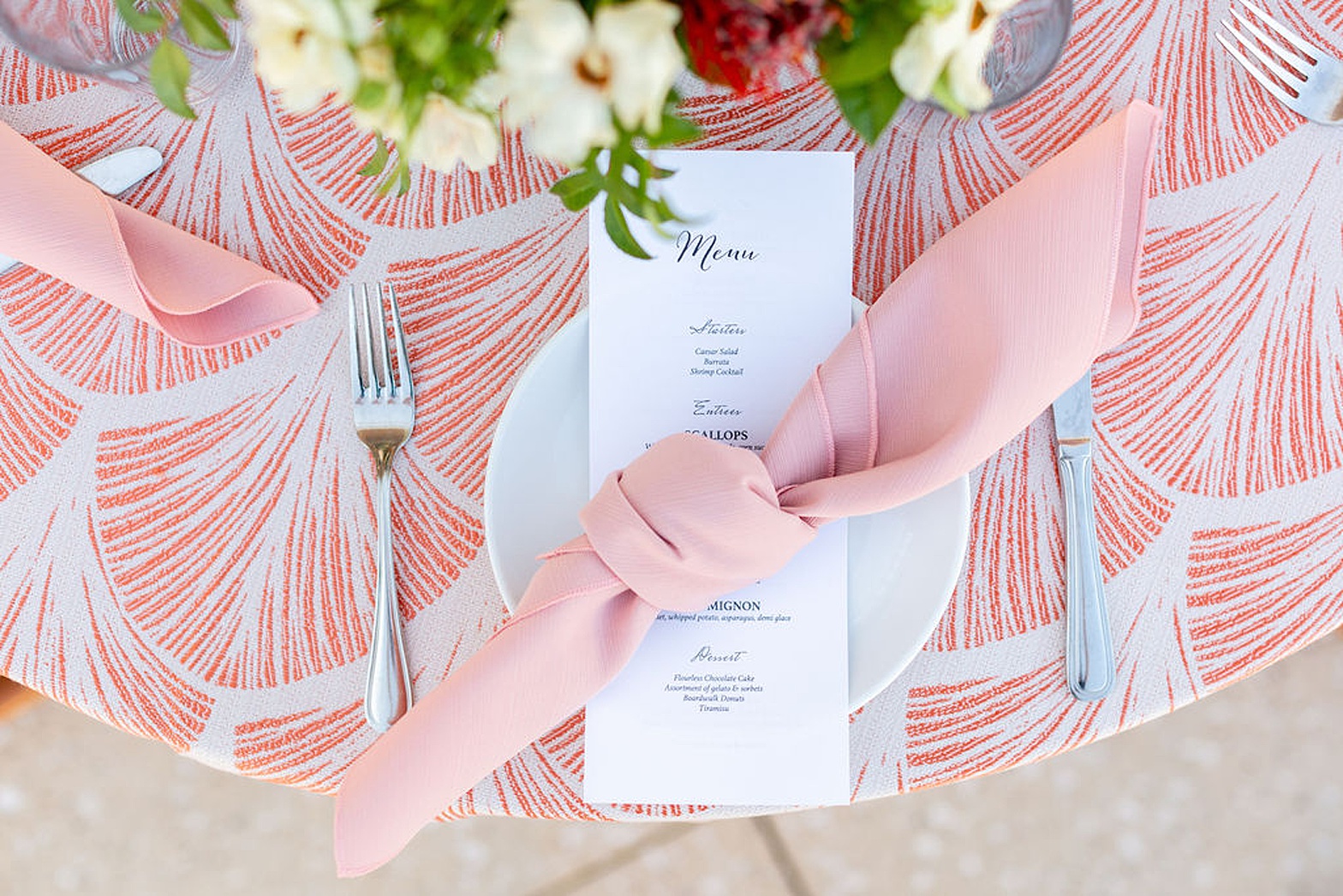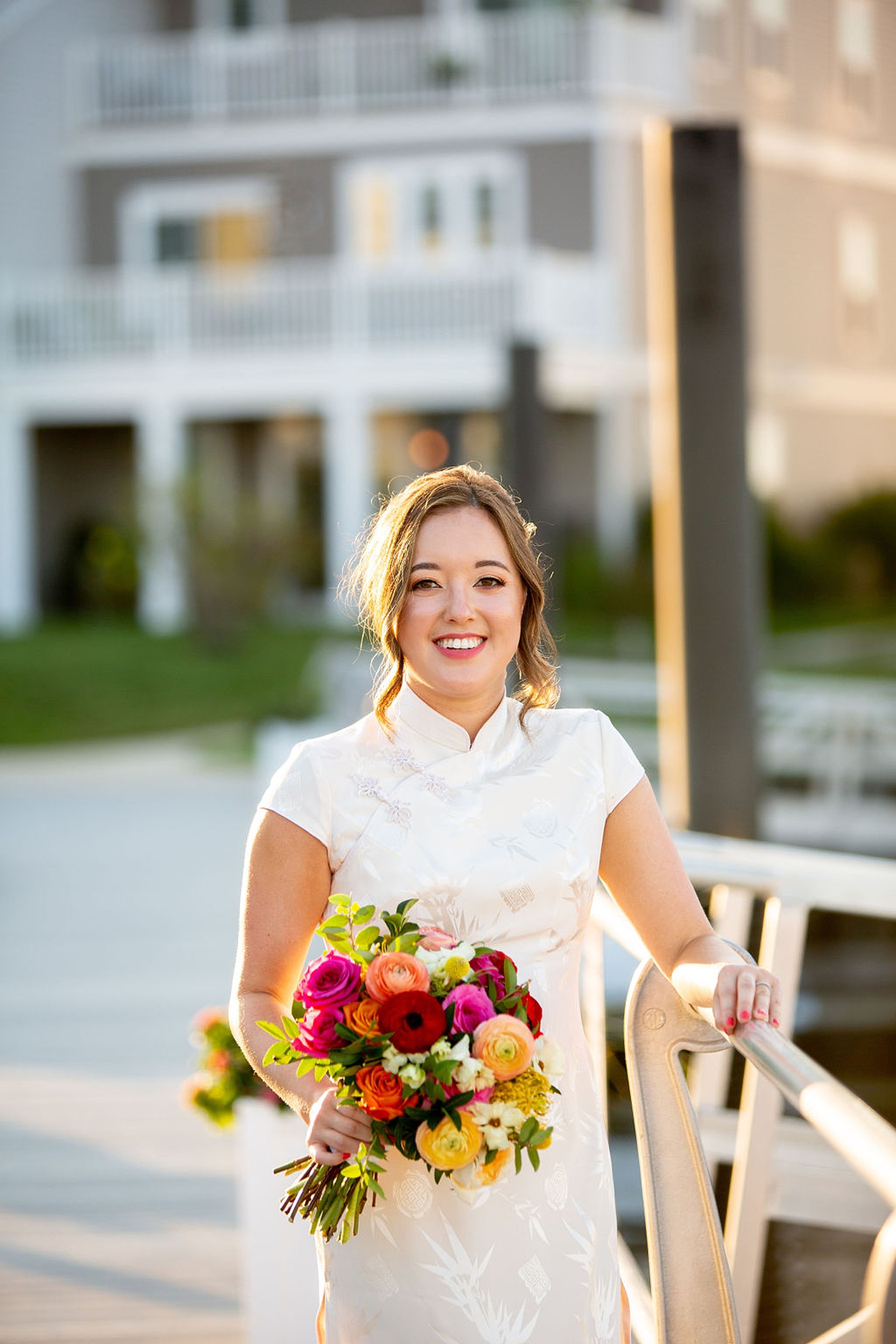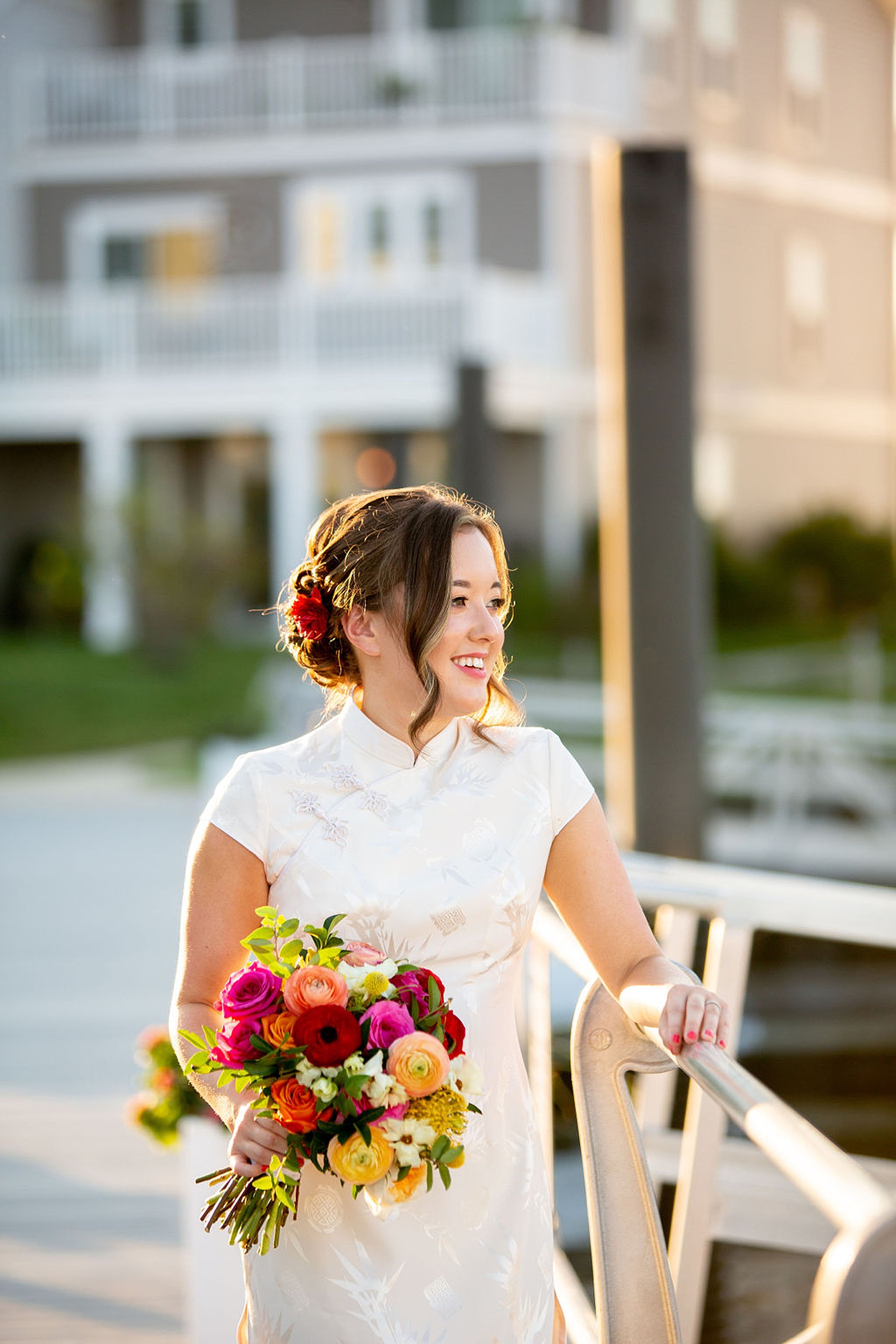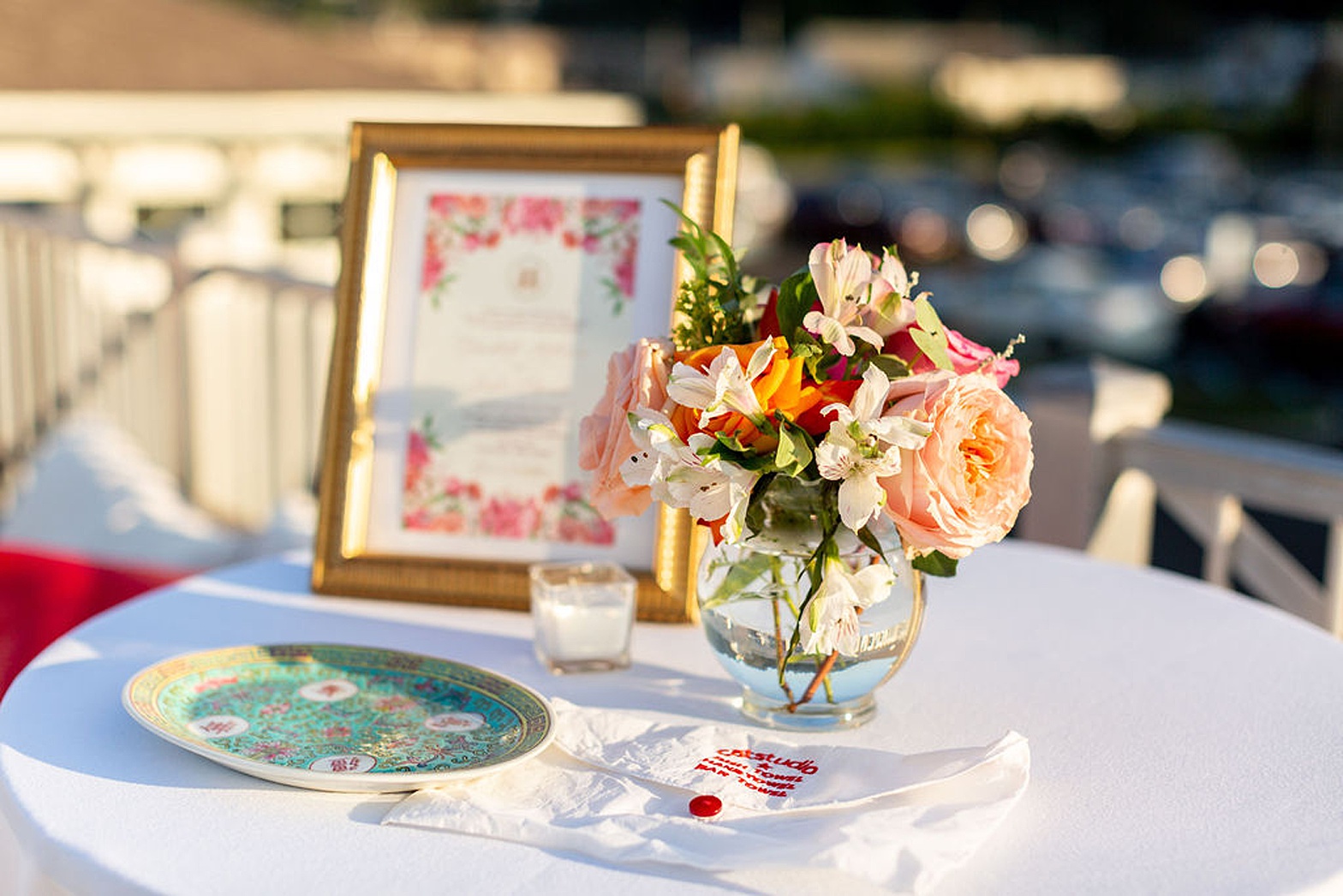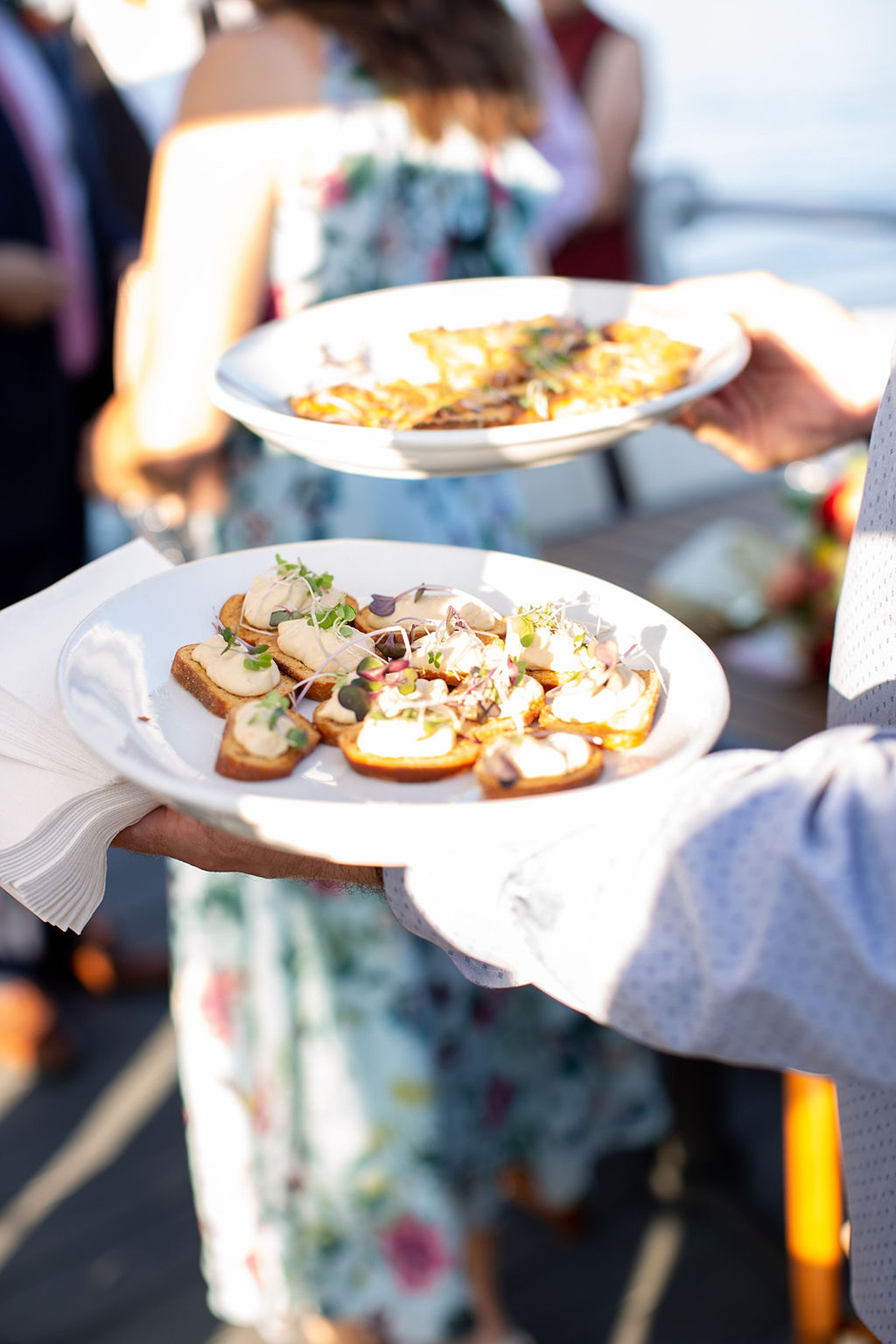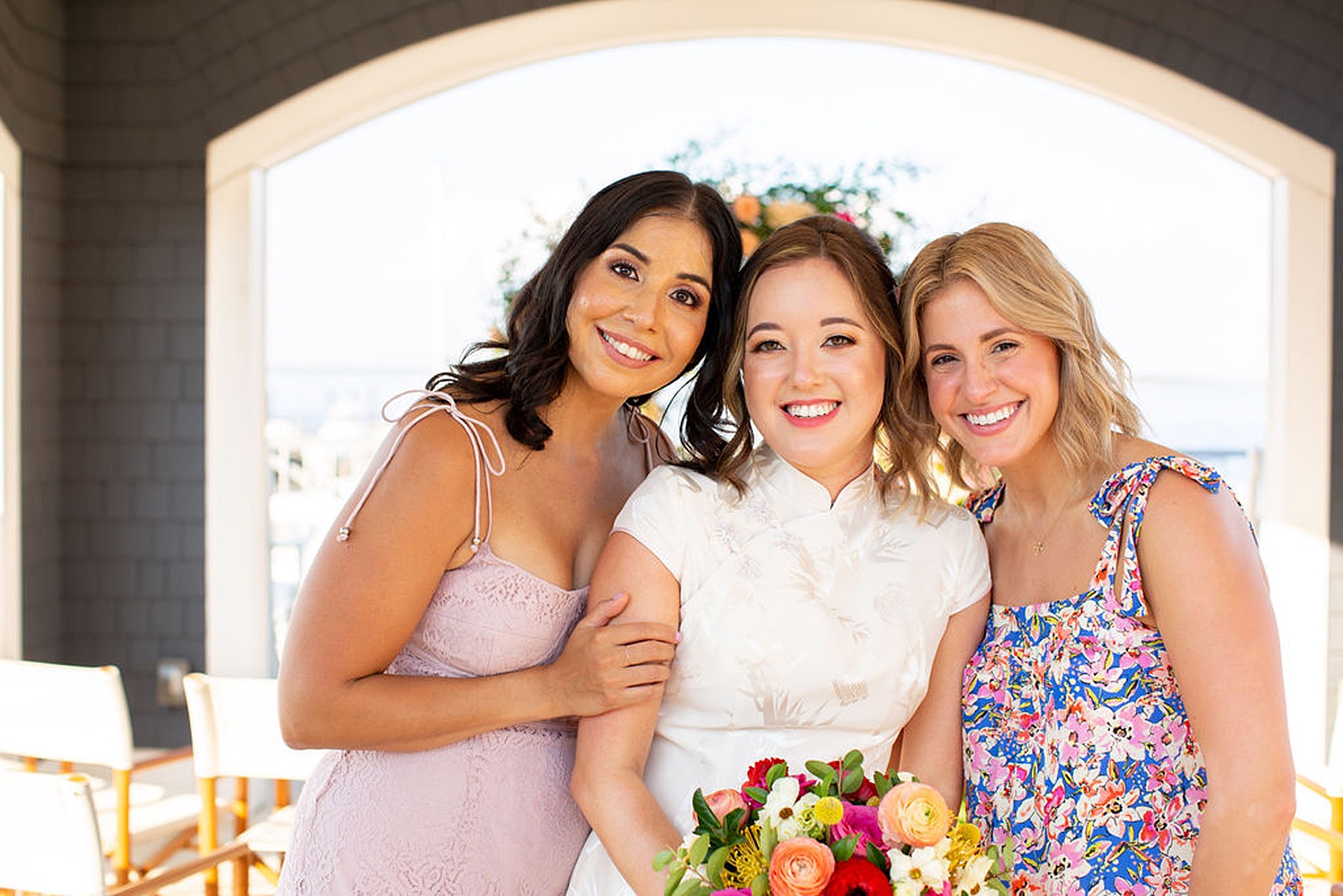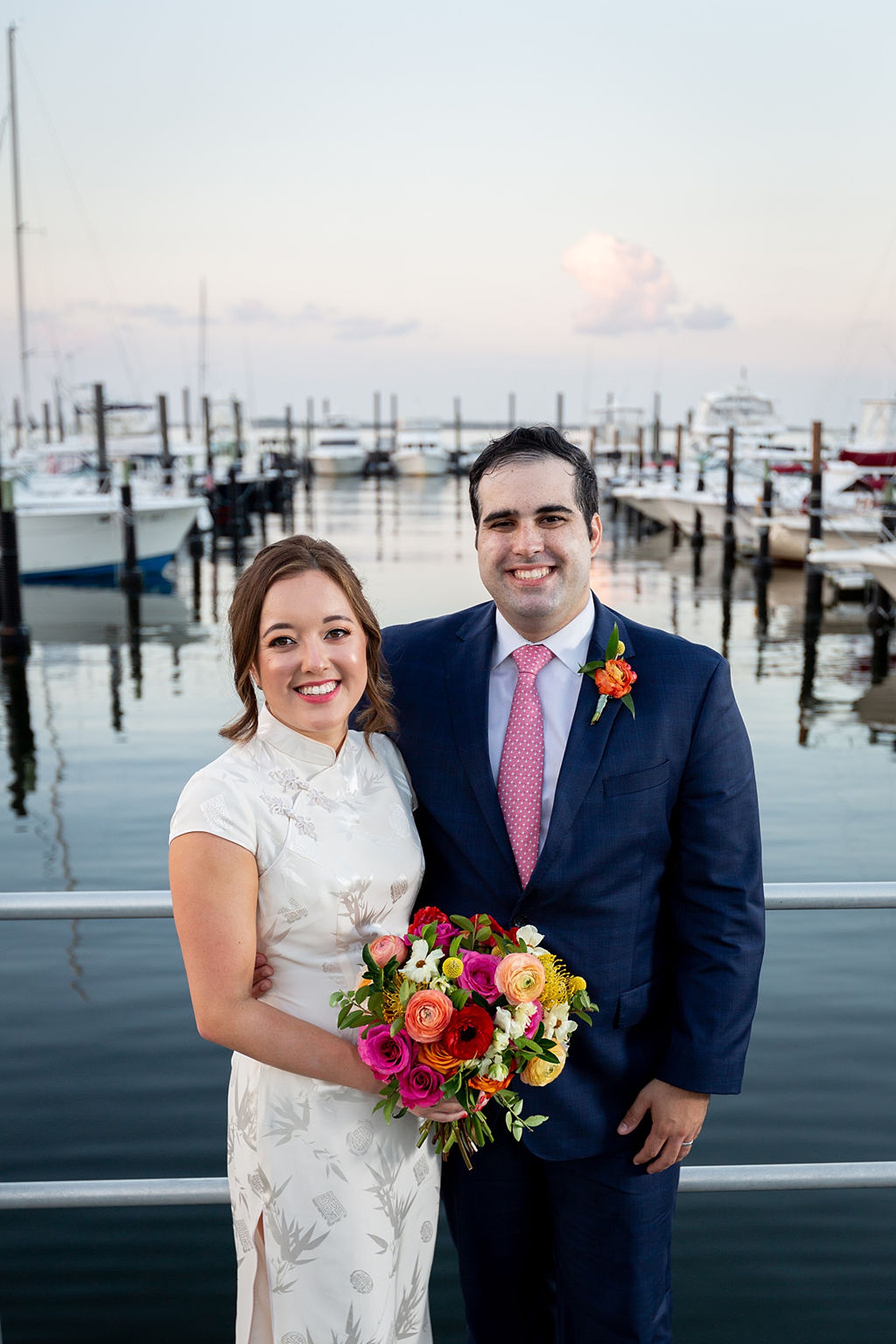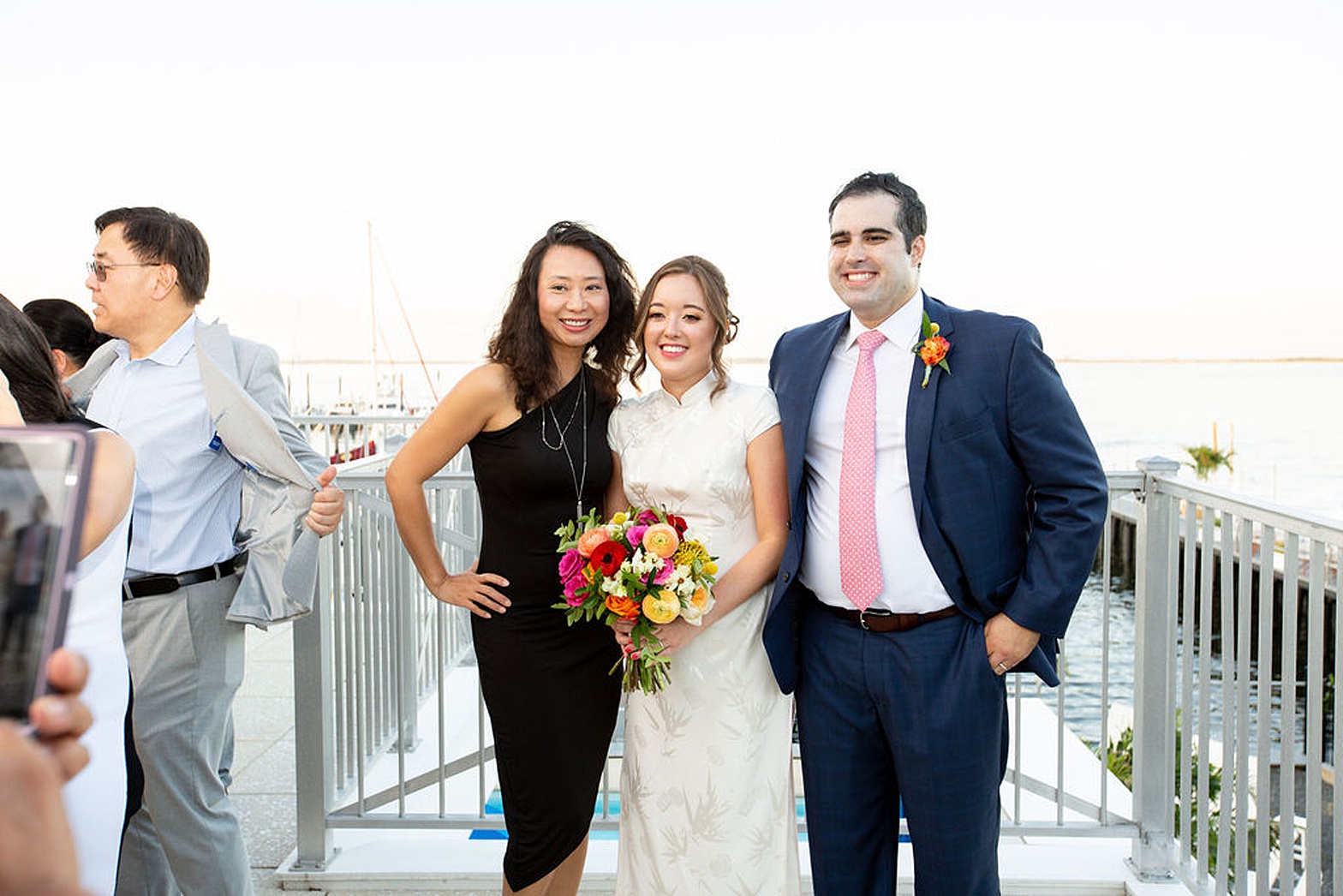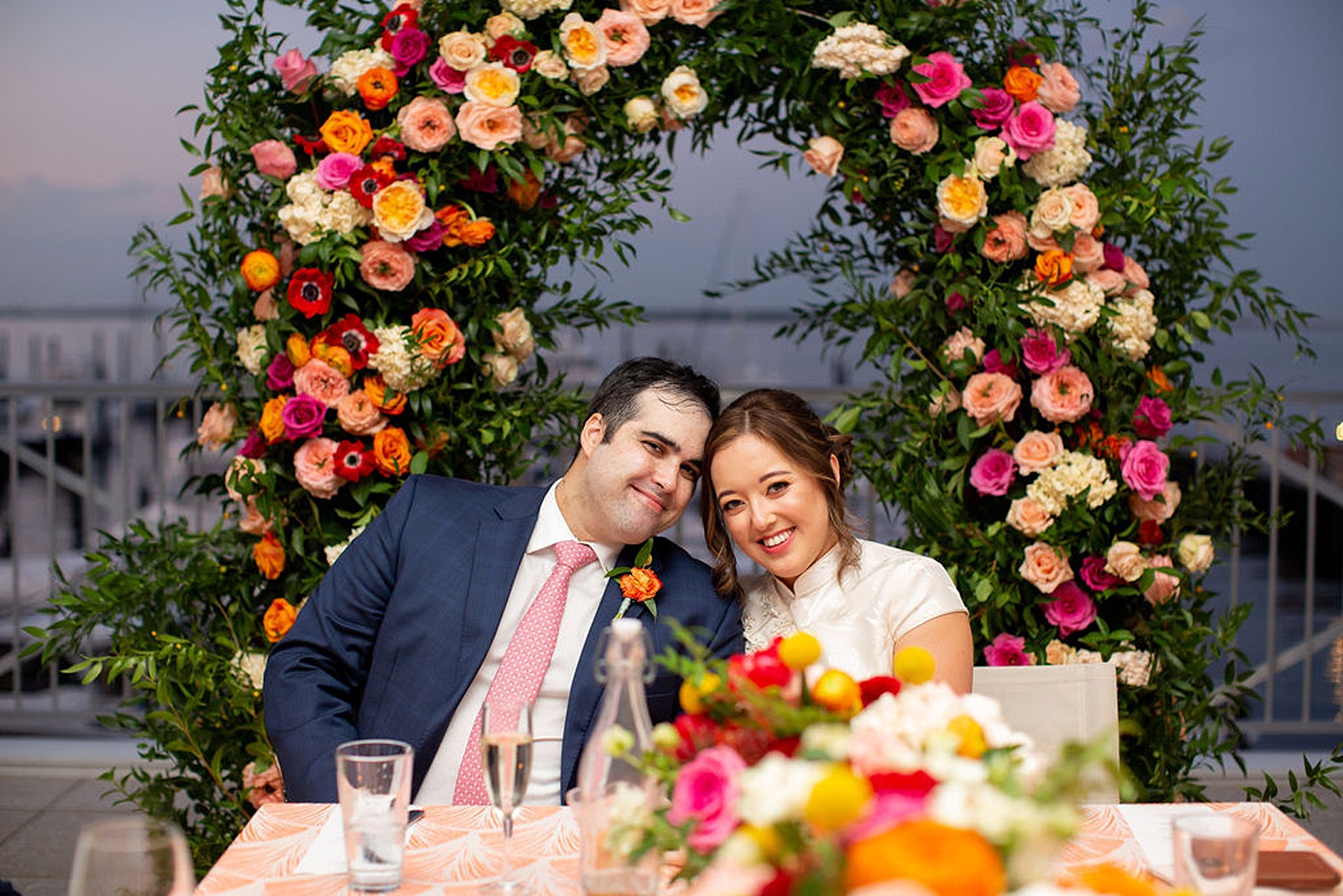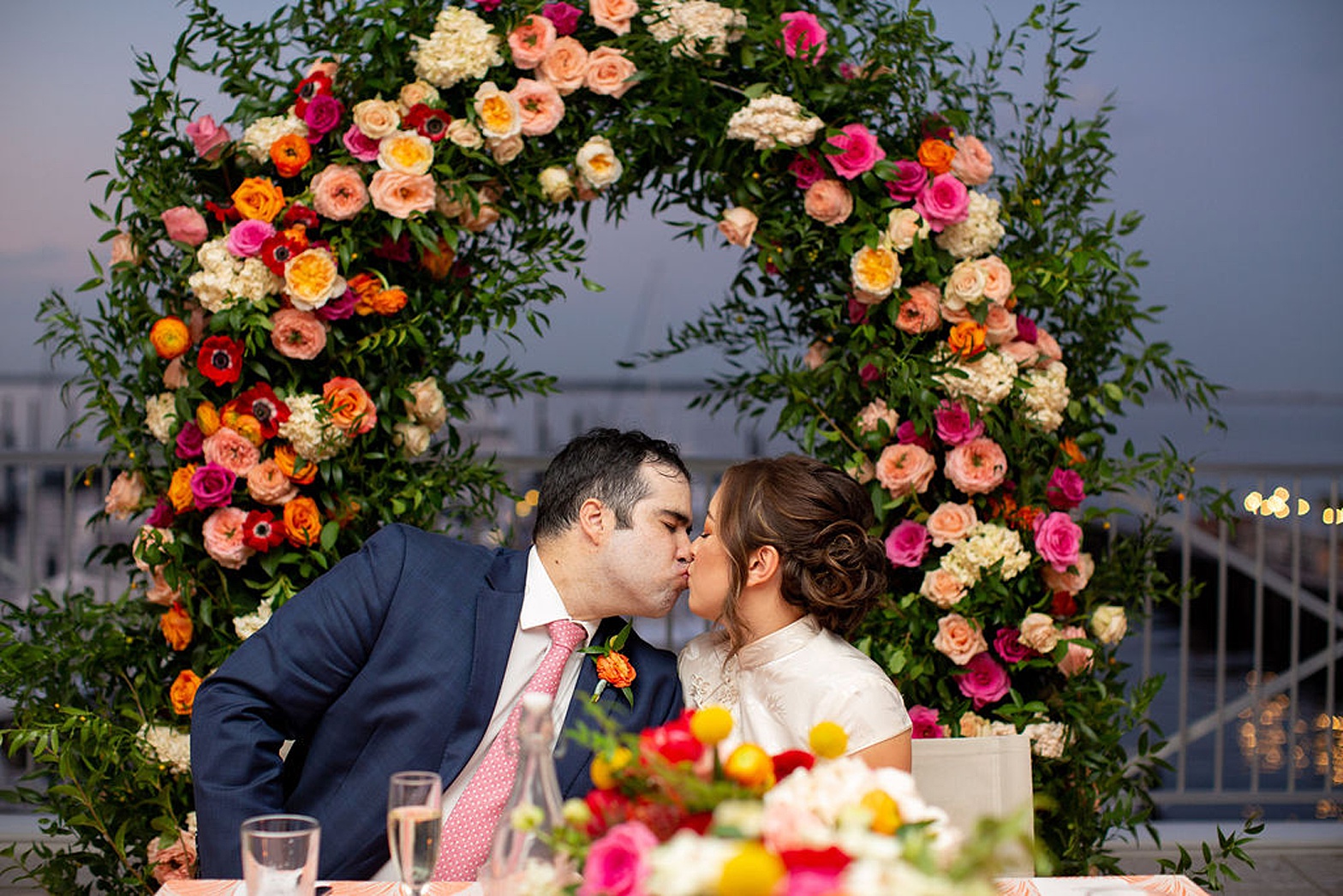 Congrats to Bethy and Josh! Their New Jersey wedding was so special to be a part of. And thanks again to Kate Fine Art Photography and the entire creative team for making it a wonderful wedding!
Creative Partners:
VENDORS:
Wedding Dress – Custom